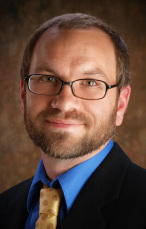 Kevin L Diehl, D.O.
Clinical Radiology & Radiological Sciences
Delivery Address
Medical Center North
1161 21st Avenue South, CCC-1118
Nashville
Tennessee
37232-2675
Kevin Diehl, DO, is an honors graduate of Arizona State University and received his medical education at Western University of Health Science. He completed his radiology residency and neuroradiology fellowship training at Penn State Hershey Medical Center. He joined the Vanderbilt faculty in 2016 as an Assistant Professor of Clinical Radiology and Radiological Sciences. He is a member of the Radiological Society of North America, American Society of Neuroradiology, American Roetgen Ray Society and American Society of Emergency Radiology.

Section: Emergency Radiology
Publications
Diehl K, Sarwani NE, Tulchinsky M. PET/CT in primary hepatic lymphoma with hepatic vein thrombus that extended into the inferior vena cava. Clin Nucl Med. 2013 Feb; 38(2): 153-6. PMID: 23334136, PII: 00003072-201302000-00019, DOI: 10.1097/RLU.0b013e318279bc91, ISSN: 1536-0229.