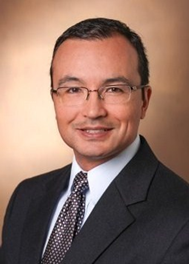 Kenneth G. Lewis, II, Ph.D.
Clinical Radiology & Radiological Sciences
Delivery Address
Medical Center North
1161 21st Avenue South, CCC-1118
Nashville
Tennessee
37232-2675
Ken Lewis, PhD, is a board certified (DABR) Diagnostic & Nuclear Medical Physicist, a board certified (CHP) Health Physicist, and an Assistant Professor in the Department of Radiology and Radiological Sciences. As a Medical Physicist, his focus is on clinical image quality, patient dosimetry, imaging protocol development, and radiation safety. As an educator, he participates in teaching courses for both the VUSM Doctorate of Medical Physics program and the Radiology Residency training program.

Dr. Lewis earned his Masters in Medical Physics (2006) and PhD in Physics (2013) from Vanderbilt University. His past research interests were in x-ray phase contrast and small-angle x-ray scattering imaging. Post graduation, he served as a Medical Physicist and Radiation Safety Officer for Ochsner Health System in New Orleans, LA (2013-2016) before returning to VUMC.

Prior to entering the Medical Physics field, Dr. Lewis served on active-duty as a U.S. Navy Submarine Officer. He was recalled to active-duty to serve in Iraq (2010-2011); he retired from the U.S. Navy Reserve in 2017.

Section: Radiological Sciences
Publications
Subramaniam RM, Bradshaw ML, Lewis K, Pinho D, Shah C, Walker RC. ACR Practice Parameter for the Performance of Gallium-68 DOTATATE PET/CT for Neuroendocrine Tumors. Clin Nucl Med. 2018 Dec; 43(12): 899-908. PMID: 30394933, PII: 00003072-201812000-00005, DOI: 10.1097/RLU.0000000000002309, ISSN: 1536-0229.

Carver DE, Kost SD, Fernald MJ, Lewis KG, Fraser ND, Pickens DR, Price RR, Stabin MG. Development and validation of a GEANT4 radiation transport code for CT dosimetry. Health Phys. 2015 Apr; 108(4): 419-28. PMID: 25706135, PMCID: PMC4339227, PII: 00004032-201504000-00003, DOI: 10.1097/HP.0000000000000243, ISSN: 1538-5159.

Edwards TL, Lewis K, Velez DR, Dudek S, Ritchie MD. Exploring the performance of Multifactor Dimensionality Reduction in large scale SNP studies and in the presence of genetic heterogeneity among epistatic disease models. Hum. Hered [print-electronic]. 2009; 67(3): 183-92. PMID: 19077437, PMCID: PMC3078287, PII: 000181157, DOI: 10.1159/000181157, ISSN: 1423-0062.

Donnelly EF, Price RR, Lewis KG, Pickens DR. Polychromatic phase-contrast computed tomography. Med Phys. 2007 Aug; 34(8): 3165-8. PMID: 17879778, DOI: 10.1118/1.2750967, ISSN: 0094-2405.

Donnelly EF, Lewis KG, Wolske KM, Pickens DR, Price RR. Characterization of the phase-contrast radiography edge-enhancement effect in a cabinet x-ray system. Phys Med Biol [print-electronic]. 2006 Jan 1/7/2006; 51(1): 21-30. PMID: 16357428, PII: S0031-9155(06)07960-7, DOI: 10.1088/0031-9155/51/1/002, ISSN: 0031-9155.

Lawson WE, Polosukhin VV, Stathopoulos GT, Zoia O, Han W, Lane KB, Li B, Donnelly EF, Holburn GE, Lewis KG, Collins RD, Hull WM, Glasser SW, Whitsett JA, Blackwell TS. Increased and prolonged pulmonary fibrosis in surfactant protein C-deficient mice following intratracheal bleomycin. Am. J. Pathol. 2005 Nov; 167(5): 1267-77. PMID: 16251411, PMCID: PMC1603790, PII: S0002-9440(10)61214-X, DOI: 10.1016/S0002-9440(10)61214-X, ISSN: 0002-9440.