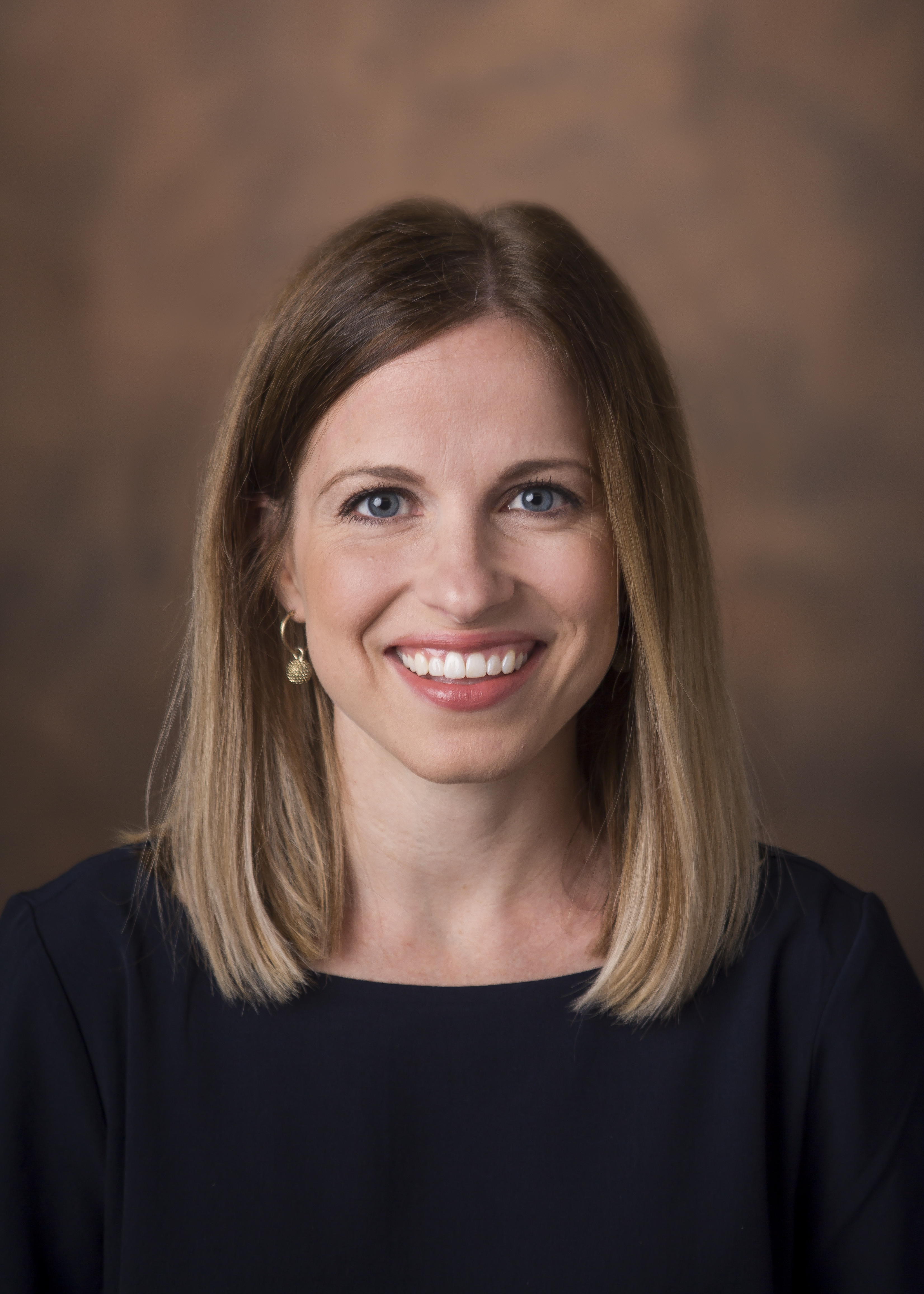 Katie M. Davis, D.O.
Clinical Radiology & Radiological Sciences
Medical Student Education
Delivery Address
Medical Center North
1161 21st Avenue South, CCC-1118
Nashville
Tennessee
37232-2675
Katie M. Davis, DO, is a graduate of Ursuline College in Pepper Pike, OH and earned her medical degree from Ohio University, Heritage College of Osteopathic Medicine. She completed a residency in Diagnostic Radiology at Case Western Reserve University and a fellowship in Women's Imaging at Magee Women's Hospital, University of Pittsburgh Medical Center. Dr. Davis joined the Vanderbilt faculty in 2018 as Assistant Professor. In 2022, she was appointed the Section Chief of Breast Imaging and Medical Director of Breast Imaging Services. In addition, she has served as the Director of Medical Student Education for the Radiology Department since 2021. She is a current member of the Society of Breast Imaging Young Physician Section Committee.
Section: Breast Imaging
Publications
Monga N, Davis KM, Cardona-Del Valle A, Sieck L, DeBenedectis  CM, Spalluto LB. Strategies to Improve Racial and Ethnic Diversity in Breast Imaging Training and Beyond. Journal of Breast Imaging. 2022; wbac001, https://doi.org/10.1093/jbi/wbac001.
Davis Katie M, Raybon Courtney P, Monga Natasha, Waheed Uzma, Michaels Aya, Henry Cameron, Spalluto Lucy B. Image-guided Localization Techniques for Nonpalpable Breast Lesions: An Opportunity for Multidisciplinary Patient-centered Care. Journal of Breast Imaging. 2021 Sep; 3(5): 542-55. DOI: doi.org/10.1093/jbi/wbab061.

Strachowski Lori M, Jha Priyanka, Chawla Tanya P, Davis Katie M, Dove Christine K, Glanc Phyllis, Morgan Tara A, Andreotti Rochelle F. O-RADS for Ultrasound: A User's Guide, From the AJR Special Series on Radiology Reporting and Data Systems. AJR Am J Roentgenol. 2021 May; 216(5): 1150-65. PMID: 33355485, DOI: 10.2214/AJR.20.25064.

Berg Wendie A, Gur David, Bandos Andriy I, Nair Bronwyn, Gizienski Terri-Ann, Tyma Cathy S, Abrams Gordon, Davis Katie M, Mehta Amar S, Rathfon Grace, Waheed Uzma X, Hakim Christiane M. Impact of Original and Artificially Improved Artificial Intelligence–based Computer-aided Diagnosis on Breast US Interpretation. Journal of Breast Imaging. 2021 May; 3(3): 301-11. DOI: 10.1093/jbi/wbab013.

Davis Katie M, Monga Natasha, Sonubi Chiamaka, Asumu Hazel, DeBenedectis Carolynn M, Spalluto Lucy B, et al. Educational Strategies to Achieve Equitable Breast Imaging Care. Journal of Breast Imaging. 2021 Mar; 3(2): 231-9. DOI: 10.1093/jbi/wbaa082.

Hugar SB, Bhargava R, Dabbs DJ, Davis KM, Zuley M, Clark BZ. Isolated Flat Epithelial Atypia on Core Biopsy Specimens Is Associated With a Low Risk of Upgrade at Excision. Am. J. Clin. Pathol. 2019 Apr 4/2/2019; 151(5): 511-5. PMID: 30753261, PII: 5315585, DOI: 10.1093/ajcp/aqy175, ISSN: 1943-7722.