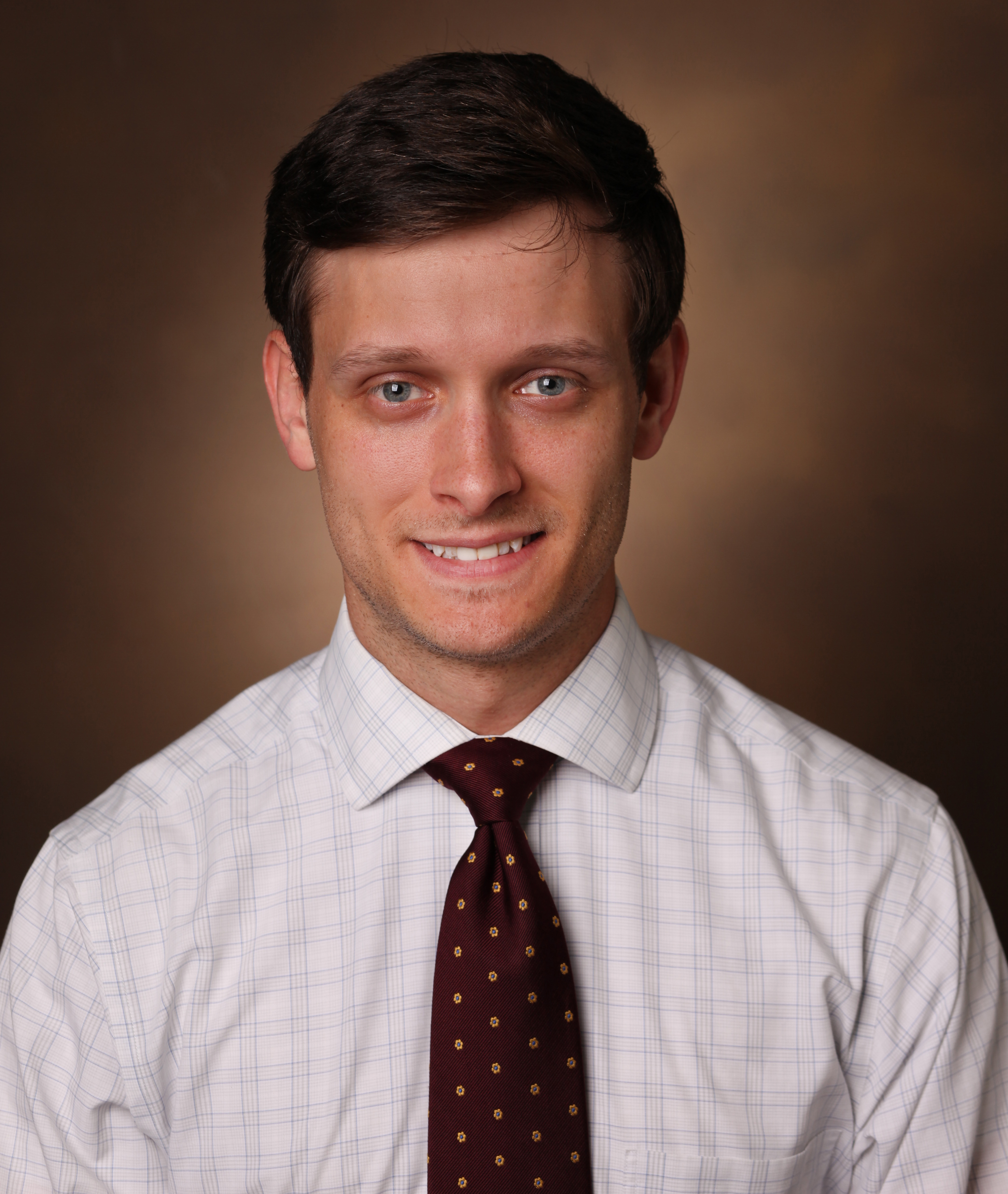 Jared V. Grice, D.M.P.
Clinical Radiology & Radiological Sciences
Delivery Address
Medical Center North
1161 21st Avenue South, CCC-1118
Nashville
Tennessee
37232-2675
Jared V. Grice, DMP, is a graduate of the University of Missouri, and earned a masters and professional doctorate in Medical Physics at Vanderbilt University. He completed a Medical Physics fellowship, with a focus in Nuclear Medicine, at Vanderbilt University Medical Center, and joined the Vanderbilt faculty 2017. In 2019, he was promoted to Assistant Professor of Radiology and Radiological Sciences. He is a member of the American Association of Physicists in Medicine.

Section: Radiological Sciences
Publications
Grice JV, Pickens DR, Price RR. Technical Note: A new phantom design for routine testing of Doppler ultrasound. Med Phys. 2016 Jul; 43(7): 4431. PMID: 27370158, DOI: 10.1118/1.4954205, ISSN: 2473-4209.

Martus JE, Hilmes MA, Grice JV, Stutz CM, Schoenecker JG, Lovejoy SA, Mencio GA. Radiation Exposure During Operative Fixation of Pediatric Supracondylar Humerus Fractures: Is Lead Shielding Necessary?. J Pediatr Orthop [print-electronic]. 2016 Jun 6/8/2016; PMID: 27280894, DOI: 10.1097/BPO.0000000000000810, ISSN: 1539-2570.