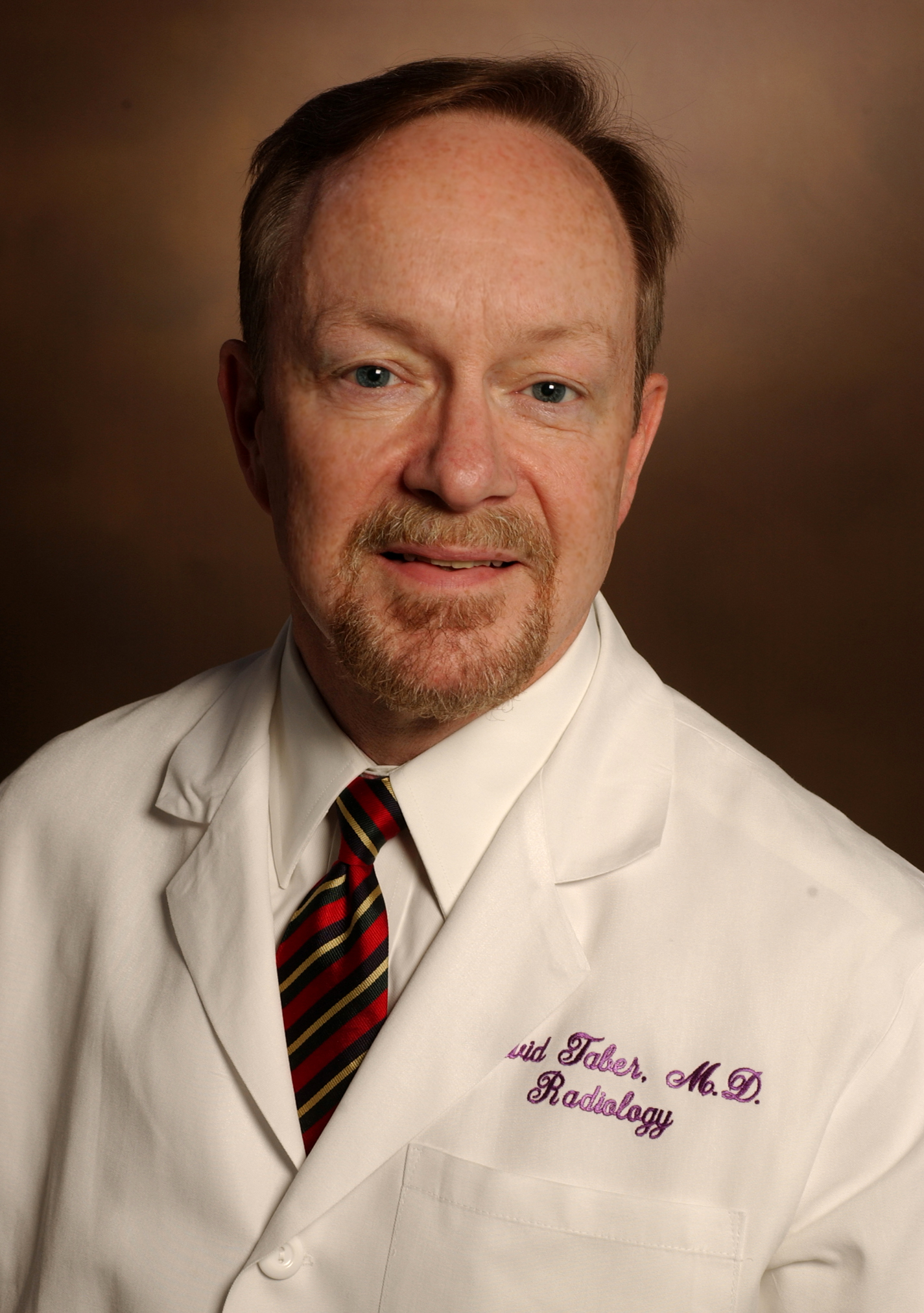 David S. Taber, M.D.
Associate Professor of Clinical
Radiology & Radiological Sciences
Delivery Address
Medical Center North
1161 21st Avenue South, CCC-1118
Nashville
Tennessee
37232-2675
A former Vanderbilt undergraduate, David Taber, MD, earned his medical degree from Indiana University and completed his residency in radiology at the University of Alabama Hospital and Clinics. After practicing at M. D. Anderson Cancer Center, he joined the private diagnostic radiology practice of Associated Radiologists, PC at Saint Thomas Hospital in Nashville in 1982. While so employed, he became a Vanderbilt clinical instructor in radiology in 1984. He joined Vanderbilt full-time as musculoskeletal imaging fellow in 2000 and was appointed Assistant Professor of Radiology and Radiological Sciences in 2001. He was promoted to Associate Professor of Clinical Radiology and Radiological Sciences in 2020. Dr. Taber served as Assistant Director of Residency Training Program, and a member of the department's resident recruitment and education committees until 2019. He is a member of Radiological Society of North America, American College of Radiology and American Roentgen Ray Society and a diplomate of the American Board of Radiology.

Section: Musculoskeletal Imaging
Publications
Taber DS, Libshitz HI, Cohen MA. Treated Ewing sarcoma: radiographic appearance in response, recurrence, and new primaries. AJR Am J Roentgenol. 1983 Apr; 140(4): 753-8. PMID: 6601384, DOI: 10.2214/ajr.140.4.753, ISSN: 0361-803X.

Taber DS, Bernardino ME, Sones PJ. Computed tomography in detection of adrenal masses. Surgical Oncology. 1983; 6(()): 25-47.

Taber DS, Stroehlein JR, Zornoza J. Work in progress: hypotension and high-volume biliary excretion following external percutaneous transhepatic biliary drainage. Radiology. 1982 Dec; 145(3): 639-40. PMID: 7146389, DOI: 10.1148/radiology.145.3.7146389, ISSN: 0033-8419.