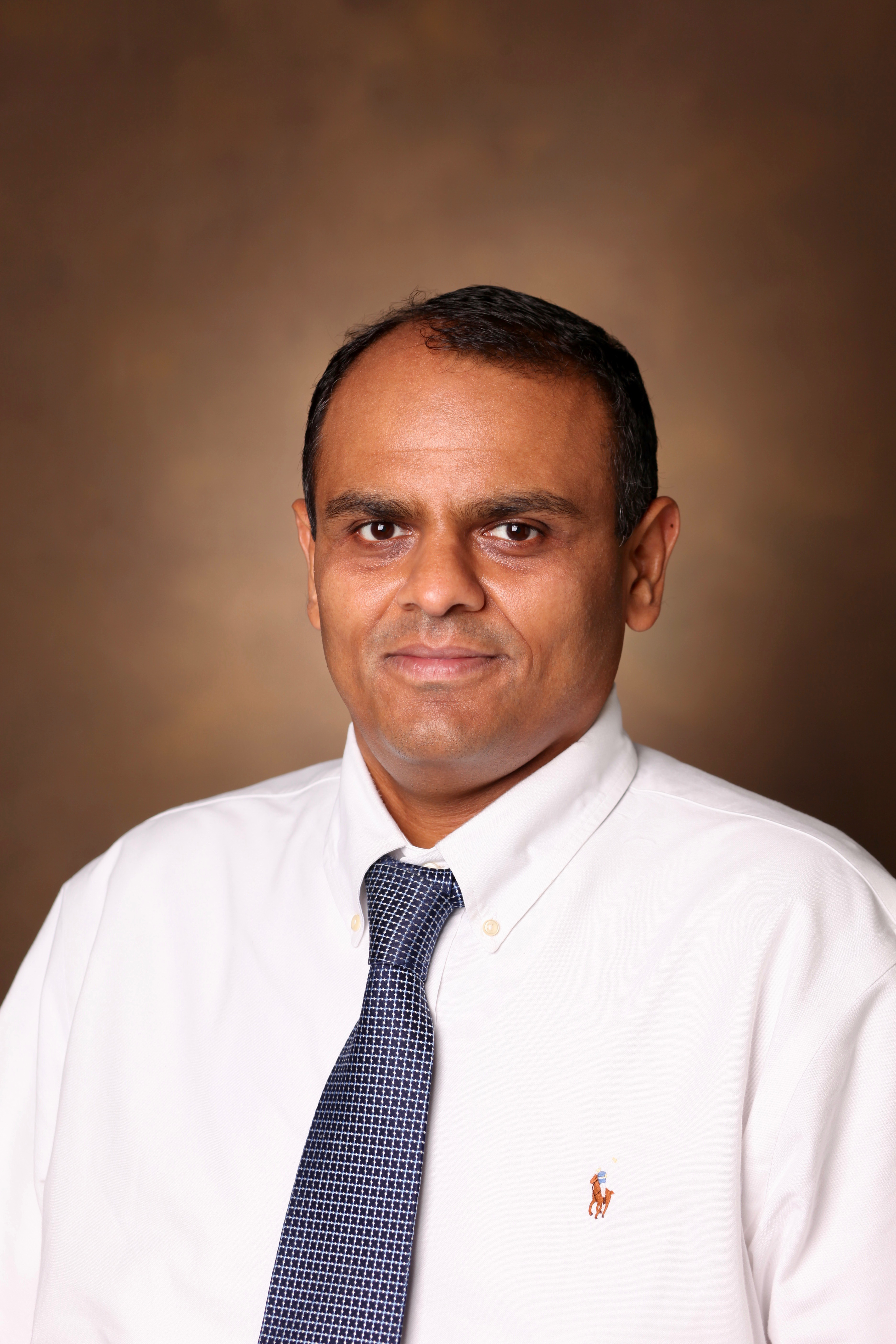 Chirayu Shah, M.D.
Associate Professor of Clinical
Radiology & Radiological Sciences
Delivery Address
Medical Center North
1161 21st Avenue South, CCC-1118
Nashville
Tennessee
37232-2675
Chirayu Shah, MD, earned his medical degree from Meharry Medical College and completed residencies in Nuclear Medicine and Radiology from Vanderbilt University Medical Center. He joined the Vanderbilt faculty in 2012 as Assistant Professor of Radiology and Radiological Sciences. In 2019, Dr. Shah was promoted to Associate Professor.

Dr. Shah is passionate about resident education and molecular imaging. His research interests include discovery and implementation of new radiotracers for human use. He serves as an expert reviewer for the Journal of Nuclear Medicine and is a member of the American Roentgen Ray Society, American College of Radiology, Society of Nuclear Medicine and Molecular Imaging, American College of Radiology and Radiology Society of North America.

Section: Nuclear Medicine
Publications
Subramaniam RM, Bradshaw ML, Lewis K, Pinho D, Shah C, Walker RC. ACR Practice Parameter for the Performance of Gallium-68 DOTATATE PET/CT for Neuroendocrine Tumors. Clin Nucl Med. 2018 Dec; 43(12): 899-908. PMID: 30394933, PII: 00003072-201812000-00005, DOI: 10.1097/RLU.0000000000002309, ISSN: 1536-0229.

Deppen SA, Blume J, Bobbey AJ, Shah C, Graham MM, Lee P, Delbeke D, Walker RC. 68Ga-DOTATATE Compared with 111In-DTPA-Octreotide and Conventional Imaging for Pulmonary and Gastroenteropancreatic Neuroendocrine Tumors: A Systematic Review and Meta-Analysis. J. Nucl. Med [print-electronic]. 2016 Jun; 57(6): 872-8. PMID: 26769864, PII: jnumed.115.165803, DOI: 10.2967/jnumed.115.165803, ISSN: 1535-5667.

Thota R, Shah C, Richardson T, Koury M. Dysfunctional neobladder causing pulmonary toxicity after combination chemotherapy for lymphoma. Am. J. Hematol [print-electronic]. 2015 May; 90(5): 468-9. PMID: 25644861, DOI: 10.1002/ajh.23951, ISSN: 1096-8652.

Miller TW, Forbes JT, Shah C, Wyatt SK, Manning HC, Olivares MG, Sanchez V, Dugger TC, de Matos Granja N, Narasanna A, Cook RS, Kennedy JP, Lindsley CW, Arteaga CL. Inhibition of mammalian target of rapamycin is required for optimal antitumor effect of HER2 inhibitors against HER2-overexpressing cancer cells. Clin. Cancer Res [print-electronic]. 2009 Dec 12/1/2009; 15(23): 7266-76. PMID: 19934303, PMCID: PMC2787848, PII: 1078-0432.CCR-09-1665, DOI: 10.1158/1078-0432.CCR-09-1665, ISSN: 1078-0432.

Shah C, Miller TW, Wyatt SK, McKinley ET, Olivares MG, Sanchez V, Nolting DD, Buck JR, Zhao P, Ansari MS, Baldwin RM, Gore JC, Schiff R, Arteaga CL, Manning HC. Imaging biomarkers predict response to anti-HER2 (ErbB2) therapy in preclinical models of breast cancer. Clin. Cancer Res [print-electronic]. 2009 Jul 7/15/2009; 15(14): 4712-21. PMID: 19584166, PMCID: PMC2819132, PII: 1078-0432.CCR-08-2635, DOI: 10.1158/1078-0432.CCR-08-2635, ISSN: 1078-0432.

Manning HC, Merchant NB, Foutch AC, Virostko JM, Wyatt SK, Shah C, McKinley ET, Xie J, Mutic NJ, Washington MK, LaFleur B, Tantawy MN, Peterson TE, Ansari MS, Baldwin RM, Rothenberg ML, Bornhop DJ, Gore JC, Coffey RJ. Molecular imaging of therapeutic response to epidermal growth factor receptor blockade in colorectal cancer. Clin. Cancer Res. 2008 Nov 11/15/2008; 14(22): 7413-22. PMID: 19010858, PMCID: PMC2657180, PII: 14/22/7413, DOI: 10.1158/1078-0432.CCR-08-0239, ISSN: 1078-0432.

Shah Chirayu MD, Patton James A PhD, Sandler Martin P MD. How much CT is needed in Nuclear Medicine?. Eur J Nucl Med Mol Imaging. 2008 Jun 6/10/2008; 35(10): 1759-60.

Shah C, Xu CZ, Vickers J, Williams R. Properties of microtubules assembled from mammalian tubulin synthesized in Escherichia coli. Biochemistry. 2001 Apr 4/17/2001; 40(15): 4844-52. PMID: 11294652, PII: bi002446y, ISSN: 0006-2960.

Williams RC, Shah C, Sackett D. Separation of tubulin isoforms by isoelectric focusing in immobilized pH gradient gels. Anal. Biochem. 1999 Nov 11/15/1999; 275(2): 265-7. PMID: 10552916, PII: S0003-2697(99)94326-9, DOI: 10.1006/abio.1999.4326, ISSN: 0003-2697.