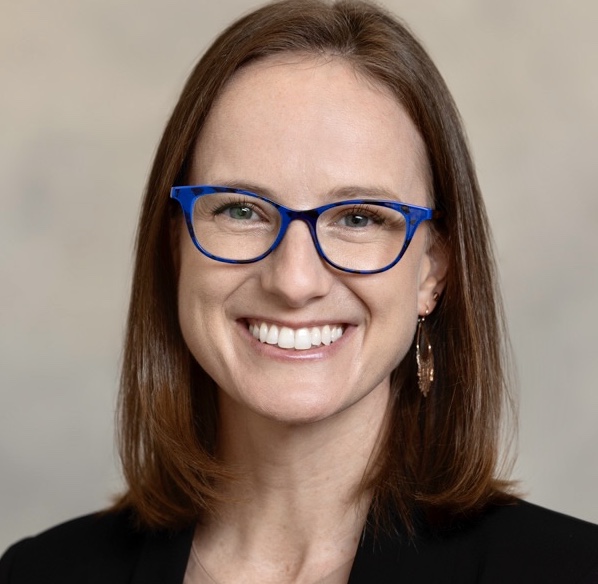 Audrey Verde, MD, PhD
Radiology & Radiological Sciences
Audrey Verde, MD, PhD earned her medical degree and doctorate in Neuroscience from the University of North Carolina at Chapel Hill. She then completed a residency in Diagnostic Radiology, and a two year fellowship in Neuroradiology at Stanford University. Dr. Verde joined Vanderbilt Radiology faculty in August 2022 as an Assistant Professor working in Neuroradiology.
While at UNC Dr. Verde co-founded the UNC Advocates for Inclusion in Medicine and Science focused on providing education and skills to historically excluded students. Dr. Verde continued advocating for underrepresented communities at Stanford where she was one of the founding members of the Stanford Radiology Diversity Committee, the Stanford Graduate Medical Education Diversity Committee, and founded the Navigating Medicine Mentorship Program connecting medical students to residents and fellows across all training specialties. Through her work as the Mentorship Chair for the GME Diversity Committee and leader of Navigating Medicine, Dr. Verde was appointed the inaugural Radiology Career Specialty Advisor to the Stanford School of Medicine from 2020-2022. Dr. Verde is deeply invested in teaching and mentorship, and looks forward to connecting with the Vanderbilt and Nashville community.
In addition to her advocacy work, Dr. Verde held a leadership role within the Stanford Radiology Department Informatics and Operations Committee helping to assess, configure, and implement IT solutions for the department throughout her residency and fellowship. Dr. Verde continues work within informatics at Vanderbilt within the Radiology Department, with the American College of Radiology working on the #DitchTheDisk initiative, and with the Radiology Society of North America to create standardized series nomenclature.
Within Neuroradiology, Dr. Verde is interested in using MR perfusion to clinically evaluate disease states. She is focused on the clinical implementation of ASL perfusion, and thresholded DSC perfusion for the evaluation of gliomas and radiated metastases.