Vanderbilt University Medical Center's (VUMC) Women in Radiology, in partnership with the Tennessee Radiological Society's (TRS) Committee for Women and Diversity, recently hosted a Diversity Networking Event to promote networking opportunities and career development for underrepresented minorities and women in radiology.
Hosted at Fisk University's historic Cravath Hall, the event welcomed more than 40 radiologists, radiation oncologists and trainees from institutions including Vanderbilt University Medical Center, the Nashville Veterans Affairs Medical Center, Nashville General Hospital, Premier Radiology, Radiology Alliance, and Baptist Memorial Hospital – Memphis. Medical and undergraduate students from Meharry Medical College, Fisk University, Belmont University and Tennessee State University were also present. 
Vanderbilt Radiology Professor Emerita and former Associate Vice Chair of Diversity, Equity and Inclusion for the Department of Radiology, Stephanie Spottswood, M.D., MSPH, kicked off the event with a keynote address entitled "Career Development: Managing Learning, Work, Leisure and Transitions." Presentations related to careers in radiation oncology and diagnostic radiology by former Chair of Vanderbilt's Department of Radiation Oncology Arnold Malcolm, M.D., and Spottswood followed, respectively. 
"This Diversity Networking Event provided a unique opportunity for women and underrepresented minority students and radiology trainees to network with a wide variety of in-practice radiologists in our community," said Lucy Spalluto, M.D., Assistant Professor of Radiology and Director of the department's Women in Radiology initiative. 
In addition to co-hosting the event, the TRS announced that it will be offering a $1,150 travel stipend to a trainee who attended the Diversity Networking Event to attend the 2019 American College of Radiology Annual Meeting in Washington, D.C., in May. 
An initiative of the Office of Diversity, Equity and Inclusion, Women in Radiology aims to provide an inclusive and welcoming environment for women clinicians through mentorship and networking. For more information on Women in Radiology, and the resources made available to women faculty and trainees, visit vumc.org/radiology/initiatives/women-in-radiology.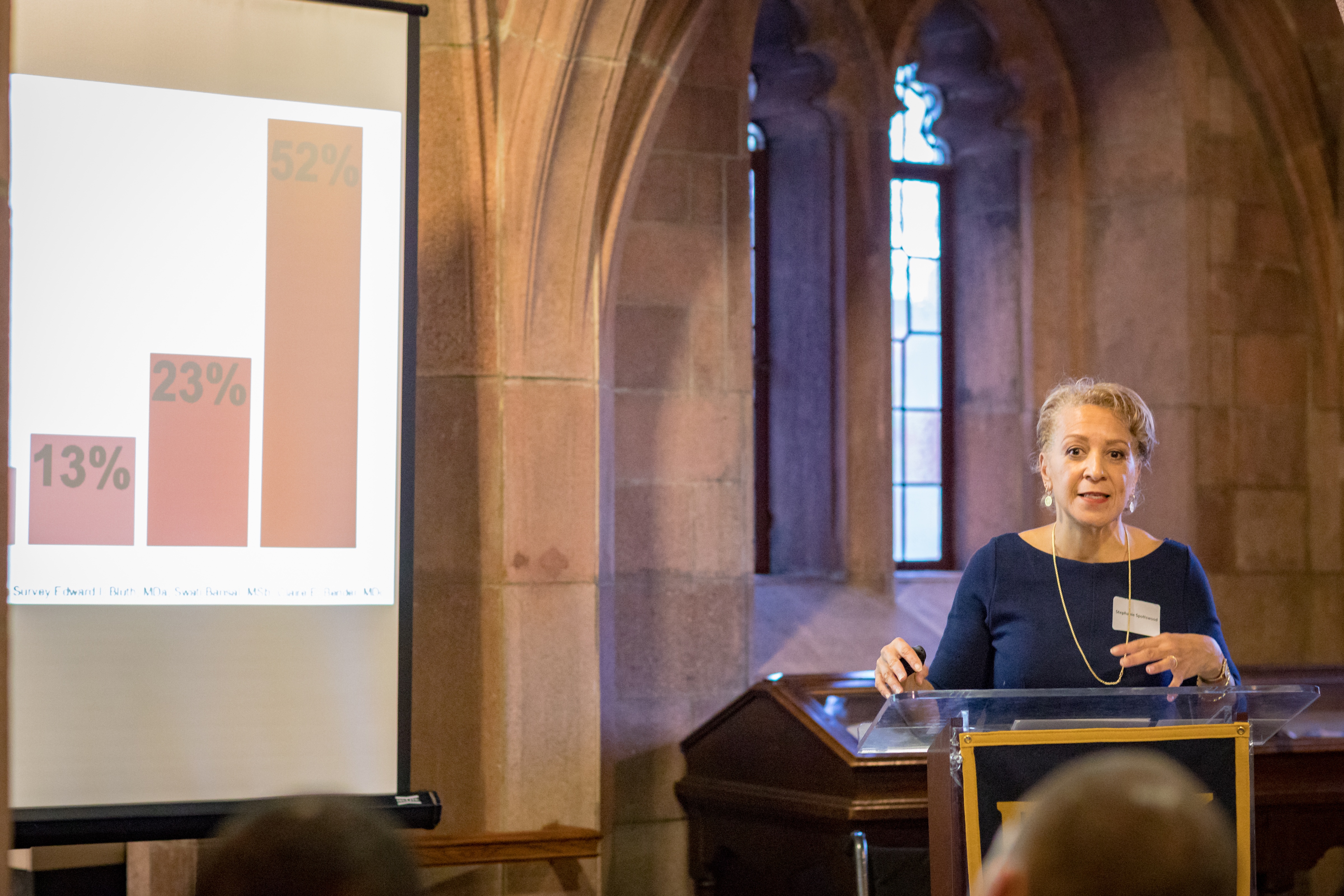 Stephanie Spottswood, M.D., MSPH, delivers the event's keynote address.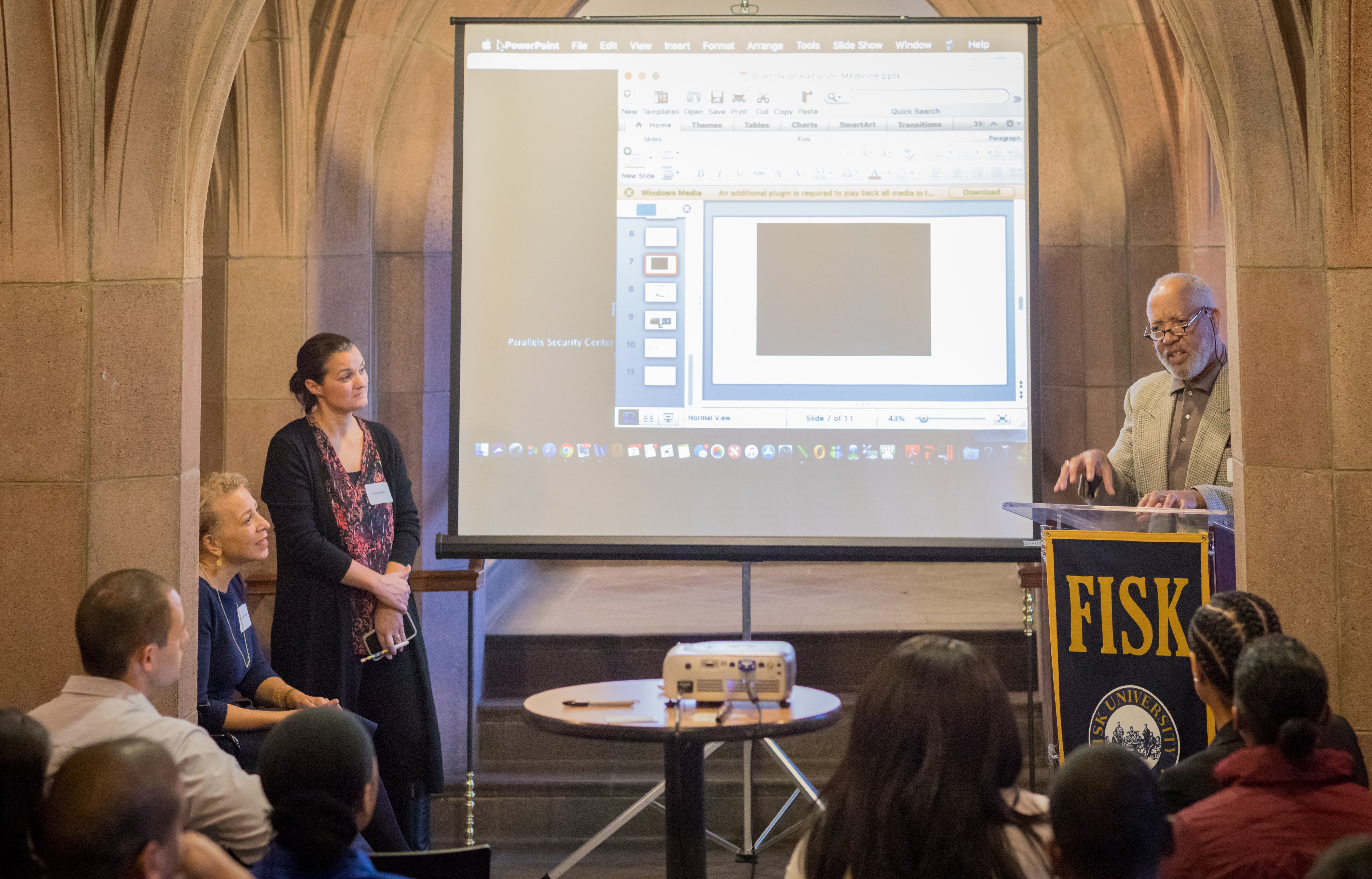 Spottswood and Lucy Spalluto, M.D. (far left) listen eagerly to a presentation by Arnold Malcolm, M.D.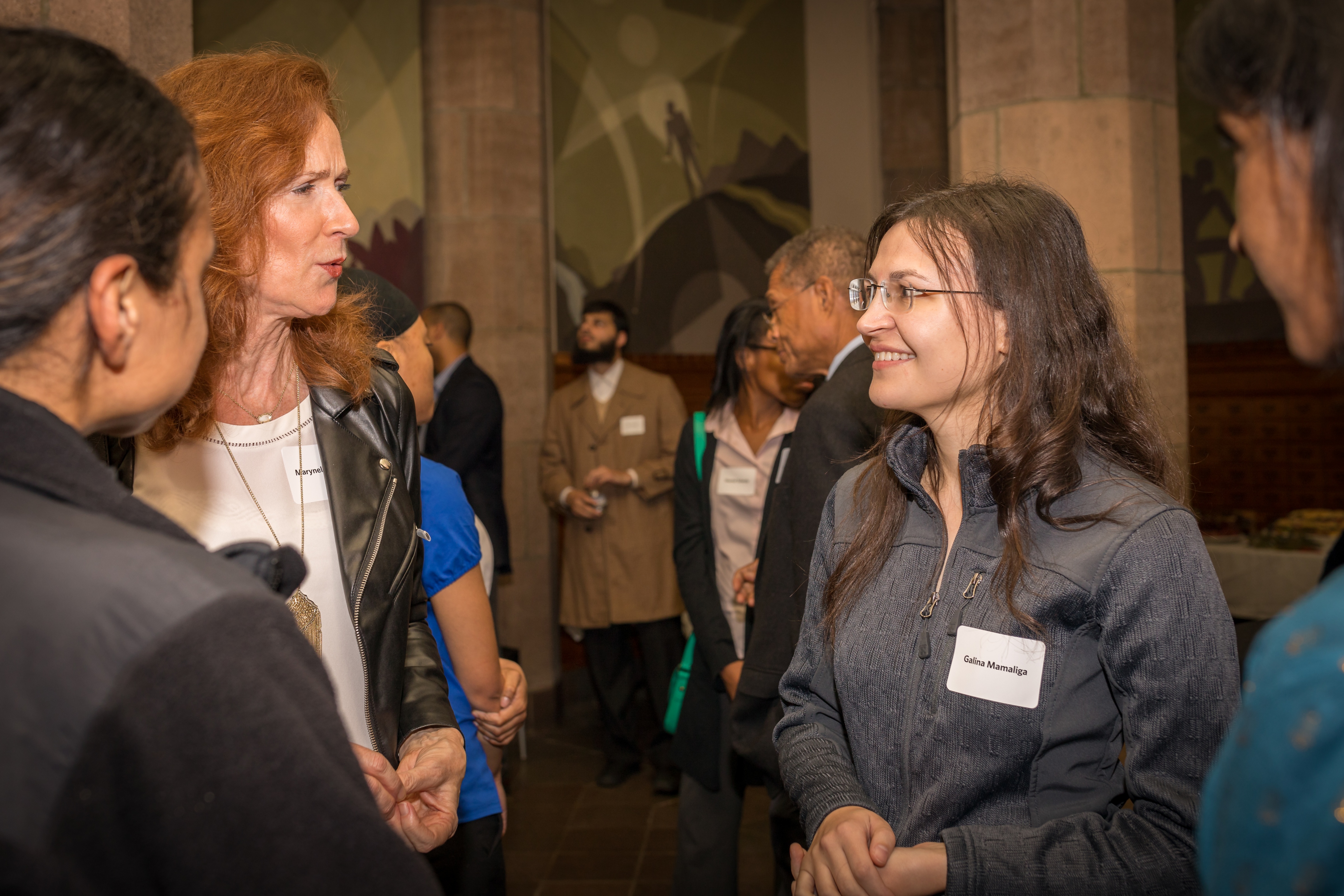 First-year Vanderbilt Radiology resident Galina Mamaliga, M.D (middle right)., connects with fellow women in radiology during the event's networking reception.
Photos by Yu Luo, M.D.