In Focus: Meet Our Female Faculty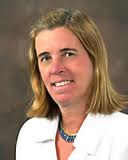 Dominique Delbeke, MD, PhD, Professor of Radiology and Radiological Sciences, is a nuclear medicine physician and is currently the Section Chief for Nuclear Medicine. Her education began in Brussels, Belgium with the study of pathology and then continued to the US, first at Yale University, where she studied pharmacology and clinical pathology, and then at Vanderbilt University Medical Center (VUMC). It was during her time at VUMC that Martin Sandler, MD, who was serving as the director of nuclear medicine at the time, introduced her to the field of nuclear medicine. After finishing her residency in anatomical pathology, Delbeke completed a residency in nuclear medicine and then accepted an assistant professor faculty position in 1990. Since then she has become one of six female professors in our department and has co-edited five textbooks, given lectures at more than 100 national and 35 international meetings and served as the President of the Society of Nuclear Medicine. Most recently she was awarded the Presidential Distinguished Educator award by the Society of Nuclear Medicine and Molecular Imaging.
What do you love about VUMC?
I enjoy working in an academic environment that includes clinical work with patients, teaching residents and doing research. I would also put our nuclear medicine team at VUMC at the top of the list. We have a first class team, from our techs to our physicians.  We work very well together and our team is a pleasure to work with every day. The atmosphere in the division of nuclear medicine has been very friendly and collaborative during the 25+ years of my career.
What are three things that have allowed you to have success in your field?
As faculty in the department of radiology, I had the opportunity to develop the clinical applications of positron emission tomography in oncology, cardiology and neurology. I was at the right place at the right time.
I expanded my contacts by attending and becoming engaged in regional, then national and international nuclear medicine meetings. As a result, I became more engaged in the nuclear medicine field and was invited to give lectures at many forums. I then became involved with the governance of the Society of Nuclear Medicine and the American Board of Nuclear Medicine.
I had the opportunity to publish many articles on PET/CT and SPECT/CT primarily in oncology, as well as in cardiology and neurology.
What is your greatest achievement?
I believe my election as president of the Society of Nuclear Medicine (SNM) was a significant achievement. The election process recognized my contributions to the field including my lectures, articles and books, my leadership on a number of national committees and my involvement as a board member. It culminated with my selection as a candidate for president by the SNM nominating committee, then, a national election by the SNM membership of 17,000 members.
Who is/was your most influential person/mentor and how what was the best advice they gave you?
Martin Sandler, MD, has been my mentor throughout my career and has always been available to discuss challenges and opportunities. He encouraged me to run for the presidency of SNM and to apply for the position of Editor-in-Chief of the Journal of Nuclear Medicine (JNM).
What do you enjoy most about training residents?
It is a pleasure to teach people who want to learn and this is true of most residents. When they ask questions that I cannot answer, I also enjoy working with them to find the answer.
I recently googled all the residents who trained in our program. I was amazed to see that most are working in academic centers around the country. This is very rewarding.
What challenges did you face 10 or 20 years ago that are no longer barriers for women in science?
I never felt challenged because I was a woman. However, one of my colleagues told me that I was working twice as hard as a man to get the same recognition.
What do you think still needs to be changed/improved?
Good mentorship is important. I was fortunate to have the support and encouragements of Martin Sandler. I would certainly not have made all these accomplishments without his mentorship and other leaders that I met and supported me as I rose through the ranks at the SNM.
What is your advice to other females (faculty, residents, medical students)?
You have to be engaged in your career and confident about your abilities. That includes doing research in your field, writing papers, collaborating with others on projects and joining your medical society to expand your education and horizons. I also believe it's important to choose a mentor with whom you get along and who cares about you and your career. 
What are your current and next goals you are working towards?
I am completing my 5-year term as Editor of JNM in December 2016. This has been an exciting position for me and has provided a broad view of the nuclear medicine field and the opportunities going forward for molecular imaging. I'm looking forward to working with these new technologies to improve patient care and outcomes. I also expect to remain actively engaged at Vanderbilt and on the national and international level.
I am also spending more time with my two children, Cerine and Cedric Jeanty and their spouses, and my three grand daughters from Cerine: Inca, Izelle, and Cleo Garcia-Jeanty. They all live in the San Francisco area. I am very proud of their accomplishments. Cerine just graduated from her surgery residency at UCSF, and Cedric is a successful engineer from Caltech leading the research and development section of the Sunpower company. 
published August 2016