Deitte INSPIRE Lectureship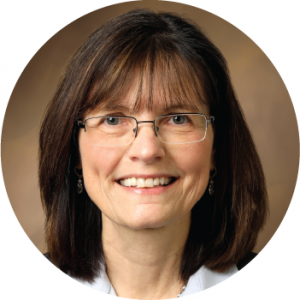 The Deitte INSPIRE (INspiring Stories of Purposeful Leadership In Radiology that Empower) Lectureship was conceived and enabled by Dr. Mark Rice, in honor of Rolland J. Deitte, Mark's father-in-law and the late father of Dr. Lori Deitte, Radiology Vice Chair of Education. This annual lecture focuses broadly on women in radiology, featuring female leaders and their success stories. The purpose is to inspire others to believe in themselves and be empowered to pursue their own success stories, just as Rollie Deitte inspired people to be successful and believe in themselves. Rollie was especially supportive of the careers of his daughters before it was common to advocate for women. He continues to be an inspiration to everyone that knew him, especially his children, Lori Deitte, Mary Wendt, Judy Culshaw, Lisa McCarty, and Dan Deitte.
As part of the lectureship, the recipient of the annual Deitte INSPIRE Resident Leadership Award will be announced. An opportunity will be provided for mentorship between the Deitte INSPIRE speaker and the resident award recipient.
Lori Deitte received her medical degree, residency training, and fellowship training at the University of Wisconsin. She and her husband, Mark, then moved to northeast Tennessee to join private practice groups in Johnson City. Twelve years later, they moved to Florida, joining the faculty at the University of Florida, where Dr. Deitte served as the radiology residency program director and clerkship director.
In 2015, Drs. Deitte and Rice joined the faculty at Vanderbilt, as the Radiology Vice Chair of Education and Anesthesiology Multispecialty Section Chief, respectively. Since then, Dr. Deitte has received multiple awards, including the Florida Radiological Society Gold Medal, Vanderbilt University School of Medicine Geoffrey David Chazen Award, Association of Program Directors in Radiology Achievement Award, and teaching awards. Additionally, she has served on the Board of Chancellors for the American College of Radiology since 2018 and was appointed as the VUMC Vice President for Continuous Professional Development in 2021.
Drs. Deitte and Rice enjoy spending time with their three grown children (Amanda Smith, Kevin Rice and Scott Rice) and spouses, and their grandchildren. They hope to inspire and empower future generations through this lectureship and other activities.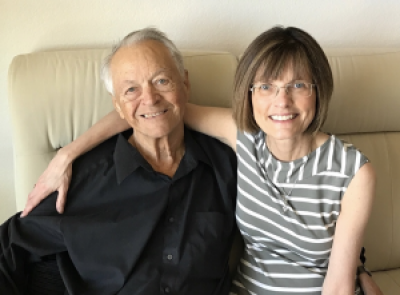 In memory of Rolland J. Deitte (left), the late father of Dr. Lori Deitte (right). 
2022 - Geraldine McGinty, M.D, MBA, FACR, Weill Cornell Medicine