Training Sites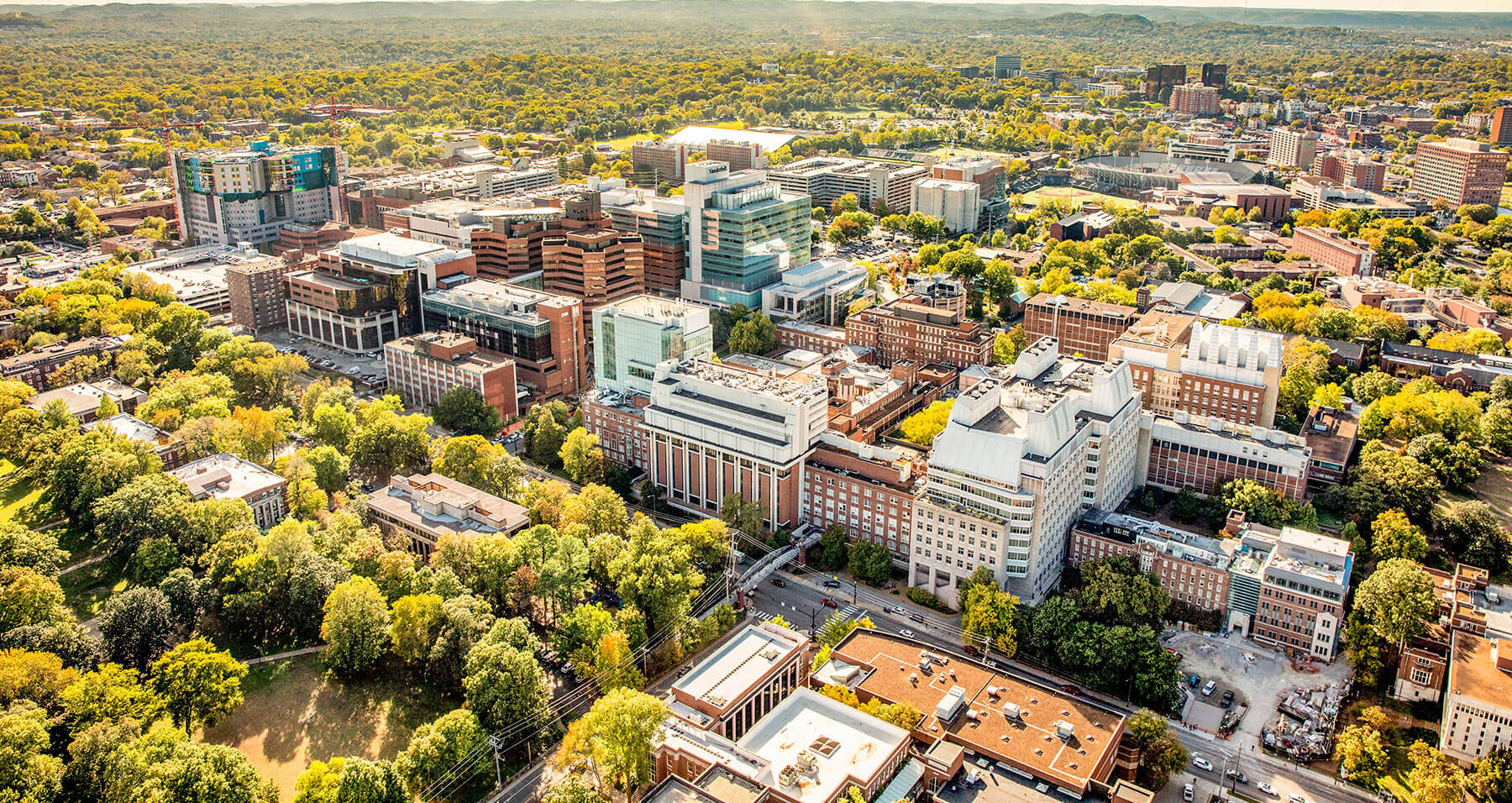 Vanderbilt University Medical Center
Vanderbilt began training its first residents in 1925. From those original 12 residents, the institution's graduate medical education programs have grown to include over 900 trainees in over 90 residency and fellowship programs. Vanderbilt Medical Center has sustained similar growth, expanding from the original Vanderbilt University Hospital to what is now an expanding network of outpatient clinics and specialty care inpatient facilities. Vanderbilt Medical Center is a tertiary care center that serves as a regional referral center for the southeast. Its facilities include the Vanderbilt Ingram Cancer Center, the Stallworth Rehabilitation Center, the Vanderbilt Psychiatric Hospital, the Monroe Carroll Jr Children's Hospital at Vanderbilt and the Vanderbilt Heart and Vascular Institute. While the majority of the department's obstetric and gynecologic care is provided at Vanderbilt University Hospital, the collaborative nature of the care provided at Vanderbilt will lead to opportunities to interface with patients and providers in different settings. In addition, Vanderbilt Medical Center serves as the core clinical training site for the Vanderbilt School of Nursing and Vanderbilt School of Medicine. 
Vanderbilt's clinical care, excellence in research, and robust training programs are recognized on the local, regional, and national level. Vanderbilt is nationally ranked in 17 specialties and recognized as the #1 hospital in Tennessee by US News and World Report. Our trainees can take advantage of the many educational opportunities that come with Vanderbilt's National Cancer Institute designated cancer center, Level 1 trauma center, and Level 4 NICU. 
One of Vanderbilt's strengths is its commitment to collegiality and collaboration. Trainees and faculty from different disciplines and specialties come together to provide excellent patient care and produce cutting-edge research. In the Department of Obstetrics and Gynecology, for example, experts from the departments of Gynecologic Oncology, Pathology, Radiation Oncology and Genetics contribute to the weekly tumor board conference. The Fetal Center at Vanderbilt brings together pediatric surgeons, neonatologists, perinatologists, genetics counselors and other relevant specialists. Midwives from the Vanderbilt School of Nursing work closely with housestaff and attending physicians on the labor and delivery unit. Collaborative clinics unite Obstetrics and Gynecology providers with experts from Hematology (Women's Bleeding Disorder Clinic), Cardiology (Maternal Cardiac Clinic), Psychiatry (Firefly Clinic) and Infectious Disease (Comprehensive Care HIV Clinic).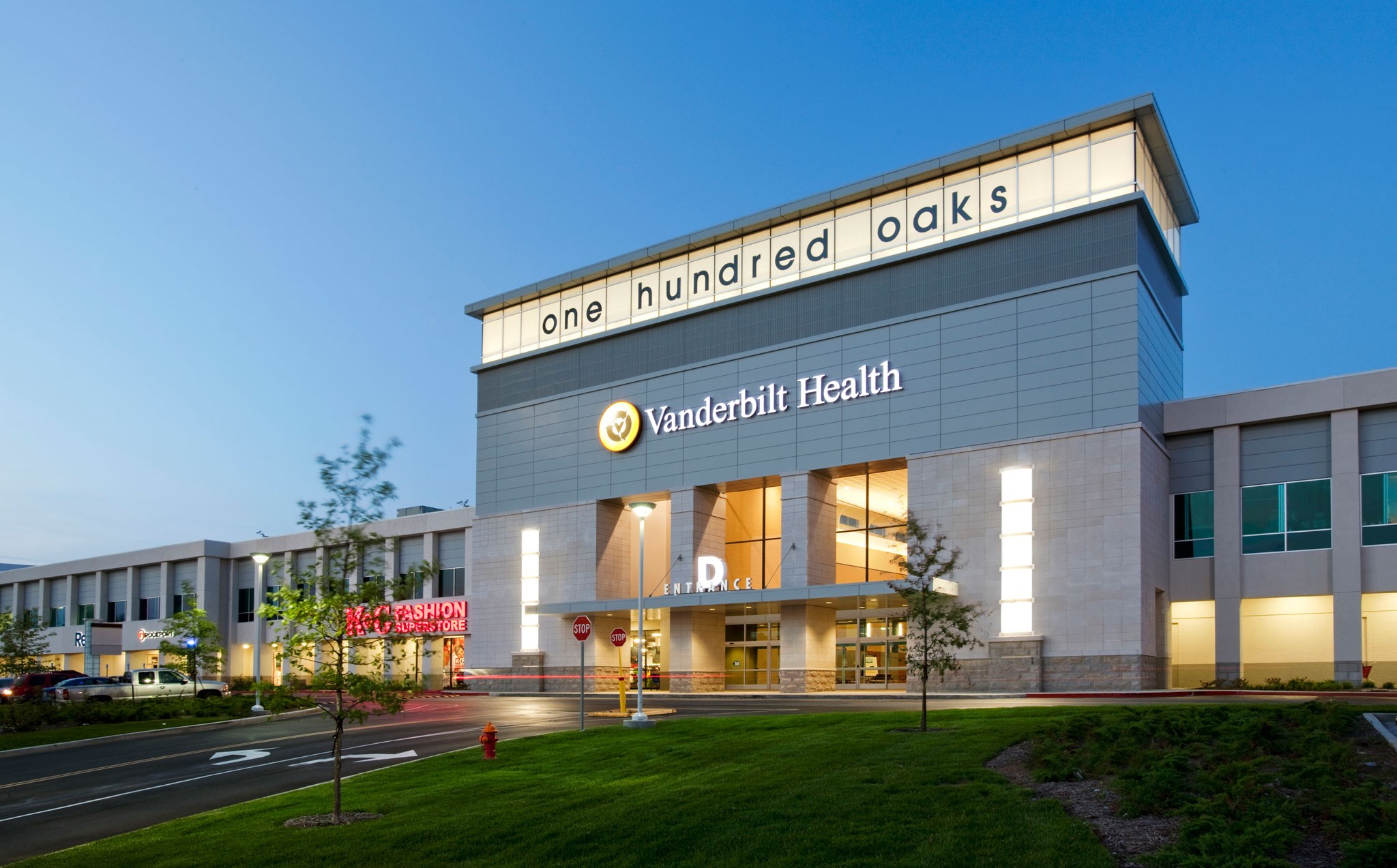 Center for Women's Health at One Hundred Oaks
The majority of our trainees' outpatient clinical experience takes place at the Center for Women's Health at One Hundred Oaks. Housed in a thoughtfully renovated former shopping mall, the Center for Women's Health (CWH) provides comfortable, convenient care for patients approximately 5 miles (15-20 minutes by car or campus shuttle) from the main campus of Vanderbilt Medical Center. CWH is home to the resident clinics, generalist faculty clinics, subspecialty gynecology clinics, and maternal fetal medicine. With two well-equipped outpatient procedure rooms, three fetal monitoring beds and five ultrasound rooms, it is a great place to collaborate with members of the department from the various subspecialties. One Hundred Oaks (OHO) is also home to the Center for Women's Imaging, the Vanderbilt Breast Center, Adult Dermatology, the University Pediatrics practice, Adolescent Medicine, the Comprehensive Care HIV Clinic, the Center for Medical Weight Loss and Vanderbilt Internal Medicine. An on-site pharmacy, full radiology suite, infusion clinic and laboratory offer patients expedient and comprehensive care.