Division of Gynecologic Oncology
The Division of Gynecologic Oncology provides specialized care for cancers and precancers of the female reproductive system. Our faculty members are recognized leaders in the field of gynecologic oncology. They've received advanced training in identifying and treating gynecological cancers and pre-cancerous conditions.
We deliver the latest treatments, perform the most advanced procedures and care for women with even very complicated cancer diagnoses. Our doctors, nurse practitioners and nurses work together with many experts who care for people with cancer. Those specialists include those in radiation oncology, immunotherapy, cancer genetics, psychologic oncology, pain and symptom management, palliative care and gynecologic pathology. Our combined expertise means our patients get the best possible care.
As an academic medical center, we are able to offer our patients access to clinical trials that are studying new treatments for gynecologic cancers. This means our patients may have access to new treatments that are not yet widely available elsewhere.
---
Division Director and Faculty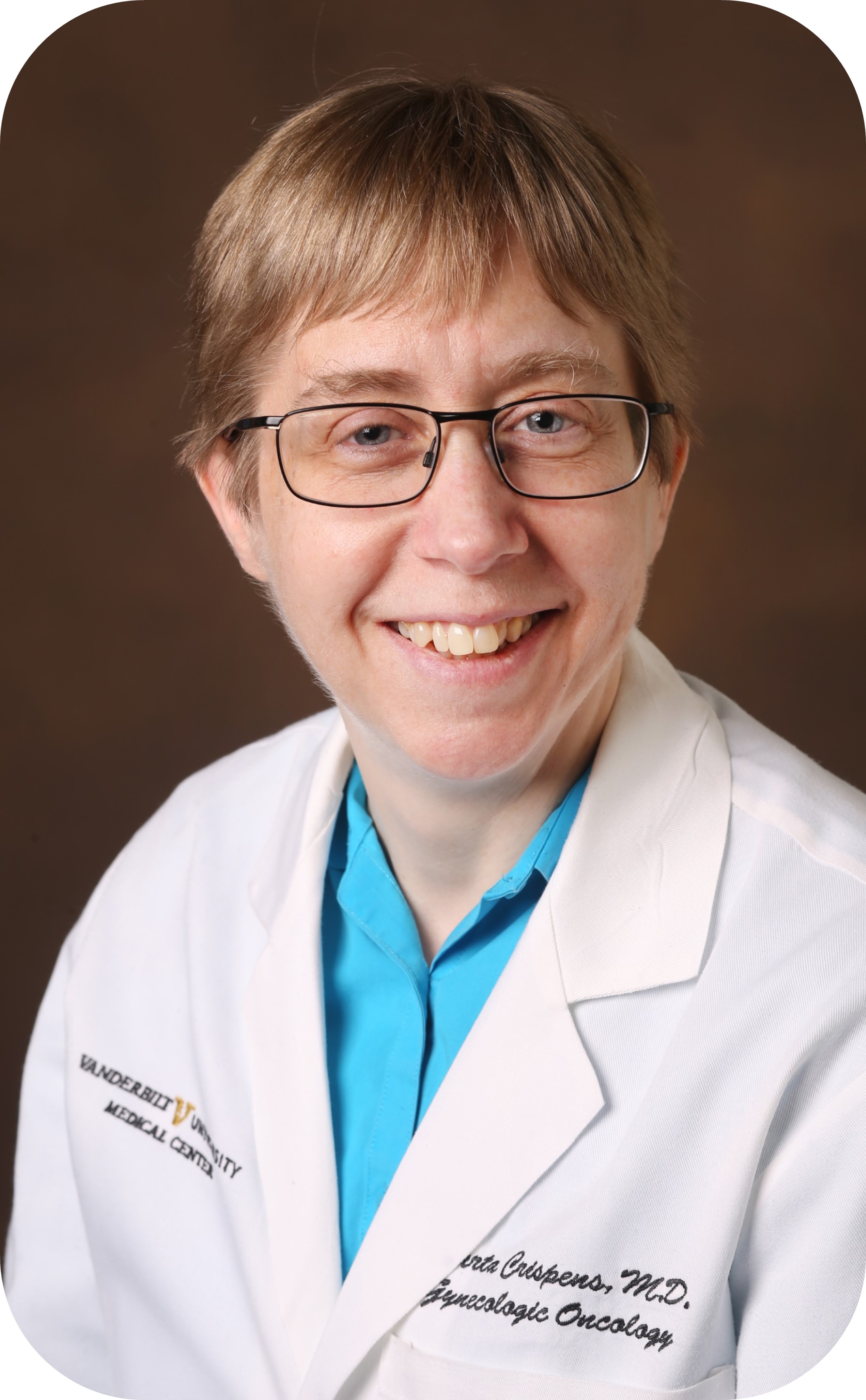 Marta Ann Crispens, MD 
Director, Division of Gynecologic Oncology
Professor, Obstetrics and Gynecology

Faculty Members
Ronald. D. Alvarez, MD, MBA
Alaina Brown, MD 
Courtney Penn, MD 
Mali Schneiter, DO, MBA
Lauren Prescott, MD 
Catherine Watson, MD