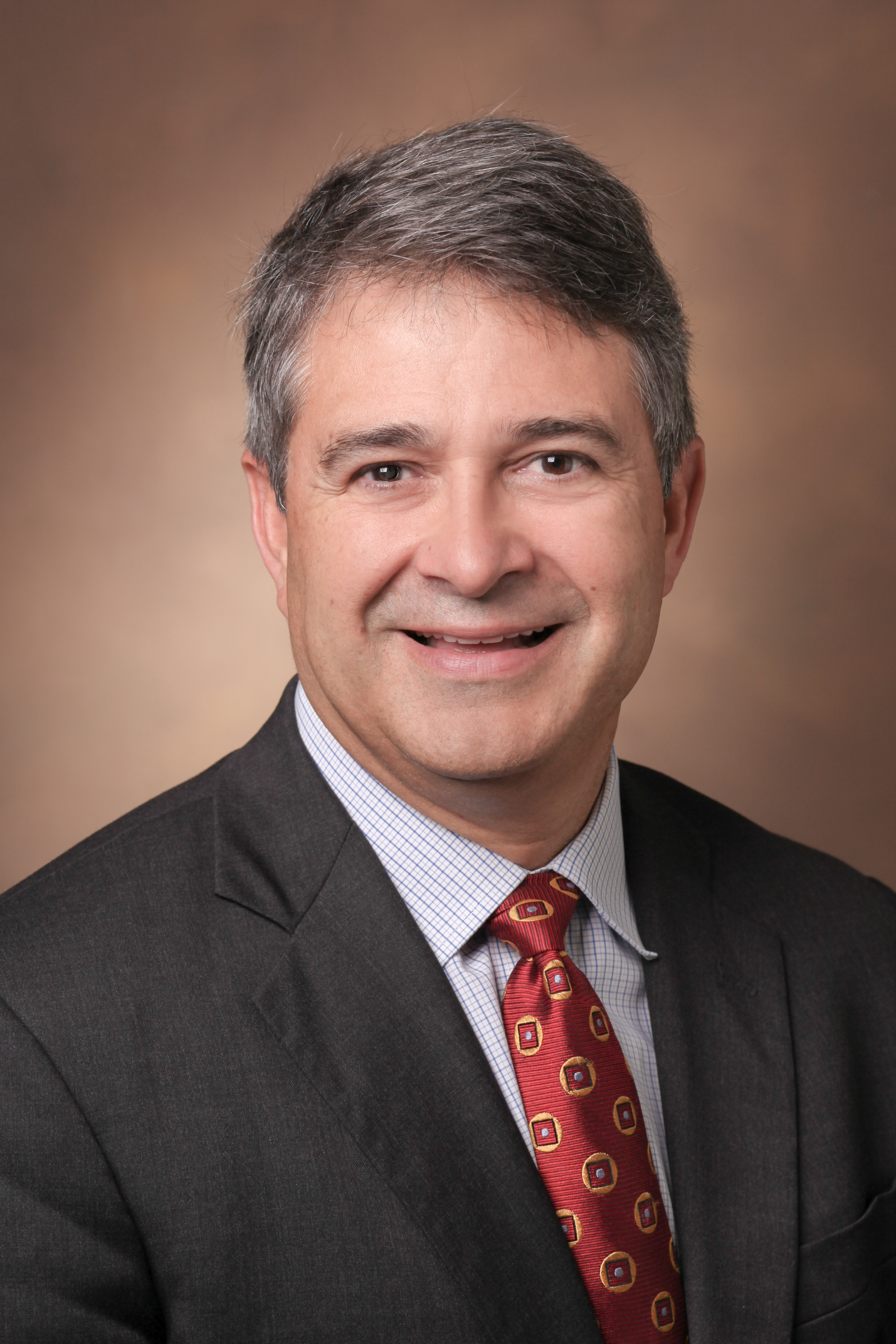 Ronald D. Alvarez, MD, MBA
Chairman and Clinical Service Chief
Obstetrics and Gynecology
Betty and Lonnie S. Burnett Professor
Obstetrics and Gynecology
Division: Gynecologic Oncology
Research Interests: Novel Therapeutics for Ovarian Cancer and Cervical Cancer Vaccines
Education
MD, Louisiana State University School of Medicine, 1983
Residency, University of Alabama at Birmingham Hospital, 1987
Fellowship in Gynecologic Oncology, University of Alabama at Birmingham Hospital, 1990
MBA, Auburn University, 2013
Biography
Ronald D. Alvarez, MD, MBA, is Professor and Chairman of the Department of Obstetrics and Gynecology and holds the Betty and Lonnie S. Burnett Endowed Chair of Obstetrics and Gynecology at Vanderbilt University Medical Center (VUMC). 
He completed his residency in Obstetrics and Gynecology in 1987 and his fellowship in Gynecologic Oncology in 1990, both at the University of Alabama at Birmingham (UAB). He remained at UAB after completion of his fellowship and rose to the rank of Professor and Ellen Gregg Shook Culverhouse Chair in the UAB Division of Gynecologic Oncology, for which he served as Director from 2003-2014. He was also Vice-Chair of the UAB Department of Obstetrics and Gynecology until his transition to VUMC in 2016. 
He served the Gynecologic Oncology Group in various capacities from 1993 until 2014, including co-chair of the Protocol Development Committee and member of the Board of Directors. He served from 2014 to 2017 as co-chair of the NRG Oncology Gynecologic Cancer Committee and now serves as Chair of the NRG Oncology Research Strategy Committee. He has on the NCI CONC study section and the DOD OCRP integration panel. In 2013, he served as President of the Society of Gynecologic Oncology. He was Director of Gynecologic Oncology Division of the American Board of Obstetrics and Gynecology from 2014-2018 and now serves as an ABOG at-large Director. He serves as Secretary Treasurer for CUCOG and as Secretary for AGOS.
Research Information
Dr. Alvarez's research interests have included the development of novel therapeutics for ovarian cancer and new screening and vaccine strategies for cervical cancer.  He has been the recipient of several NCI and other industry funded grants in support of my research in gene therapeutics for ovarian cancer and was co-PI for one of the projects in the previously funded UAB Ovarian Cancer SPORE. These efforts led to the development and implementation of several "bench to bedside" phase I trials investigating in part suicide gene therapeutics, infectivity enhanced vectors, noninvasive imaging strategies, innovative oncolytics, and an IL-12 expressing lipopolymer. He was a co-principal investigator in cervical neoplasm gene based vaccine projects included in the John Hopkins/UAB Cervical SPORE
Media