We are a group of faculty and first year graduate students who are embarking on a travel expedition into the microbial world.  Check this site for a description of what we learn and see along the journey.   You can also follow us on Twitter!  @ClassMicro
We welcome your constructive feedback!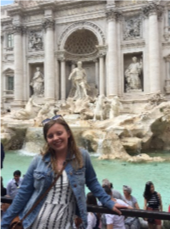 Whether blended into a smoothie, served as an ice cream topping, or accompanied by a pinch of sugar, strawberries are a worldwide fan favorite fruit. No matter the season, strawberries can be found at local farmers markets or in grocery stores and are notorious for their bright red color, fresh smell, and sweet, juicy taste.