We are a group of faculty and first year graduate students who are embarking on a travel expedition into the microbial world.  Check this site for a description of what we learn and see along the journey.   You can also follow us on Twitter!  @ClassMicro
We welcome your constructive feedback!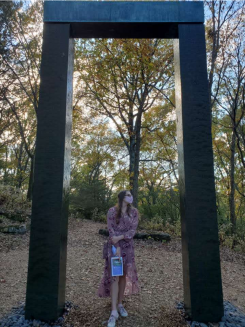 Bacteriophages, or phages, are a type of virus that specifically target bacteria for resources and reproduction1. The diversity of phages in size, functional capability, and genetic information is exponentially increasing as more are discovered and characterized. In general, phage infect a specific species of bacteria. Almost all phages have similar structures, consisting of a capsid "head" that stores genetic information and a "tail" that is used to interact with a host. Like other viruses, phages do not have a nucleus.