We are a group of faculty and first year graduate students who are embarking on a travel expedition into the microbial world.  Check this site for a description of what we learn and see along the journey.   You can also follow us on Twitter!  @ClassMicro
We welcome your constructive feedback!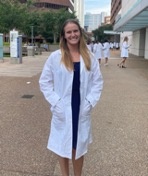 On episode 258 of the podcast "This Week in Microbiology", Vincent Racaniello, Elio Schaechter, Michele Swanson, and Michael Schmidt discussed two main topics focused on anti-genetic variation within dengue virus serotypes and how a novel mRNA vaccine could induce antibodies against tick proteins to prevent transmission of Lyme disease.