Justin M. Balko, Pharm.D., Ph.D. is an Associate Professor of Medicine, Cancer Biology and Pathology, Microbiology and Immunology.
He received his Pharm.D. from State University of New York at Buffalo and his Ph.D. from the University of Kentucky, Department of Pharmaceutical Sciences.
The overall goal of her Balko's laboratory is focused on improving treatment outcomes in breast cancer (particularly triple-negative breast cancer) as well as in other solid tumors. To accomplish this, they integrate data from genomic and molecular profiling studies with molecular biology and signal transduction methodologies to translationally identify altered pathways in cancer, the functional consequences of these alterations, and ways to directly target them in patients to improve clinical outcomes and survival. These efforts span in silico (publically available databases), in vitro (cell culture), in vivo (mouse and human clinical studies) and in situ (histology) methods. The lab has a strong interest in the intersection between new immunotherapies and tumor cell signaling pathways.
---
How did you decide to become a scientist?
Honestly, I originally just thought it would be cool to be a professor with a jacket, a beard, and a pipe. I thought I wanted to teach as well. However, I fell in love with research and answering new questions during my pharmacist training, and really honed in on cancer research when I worked in a chemotherapy clinic during my Ph.D. training. I think seeing patients first hand made we want to drive the research I do in our lab toward direct and immediate patient benefit.
How long have you been with VUMC?  
11 years, including my post-doc.
What does your lab do/study?
Our lab studies how to make immunotherapy work better - this includes identifying the right patients who will most likely benefit; testing new combinations that expand benefit to more patients, and finally, identifying biomarkers and mechanisms of toxicity to immunotherapy so we can mitigate risk in the clinic.
---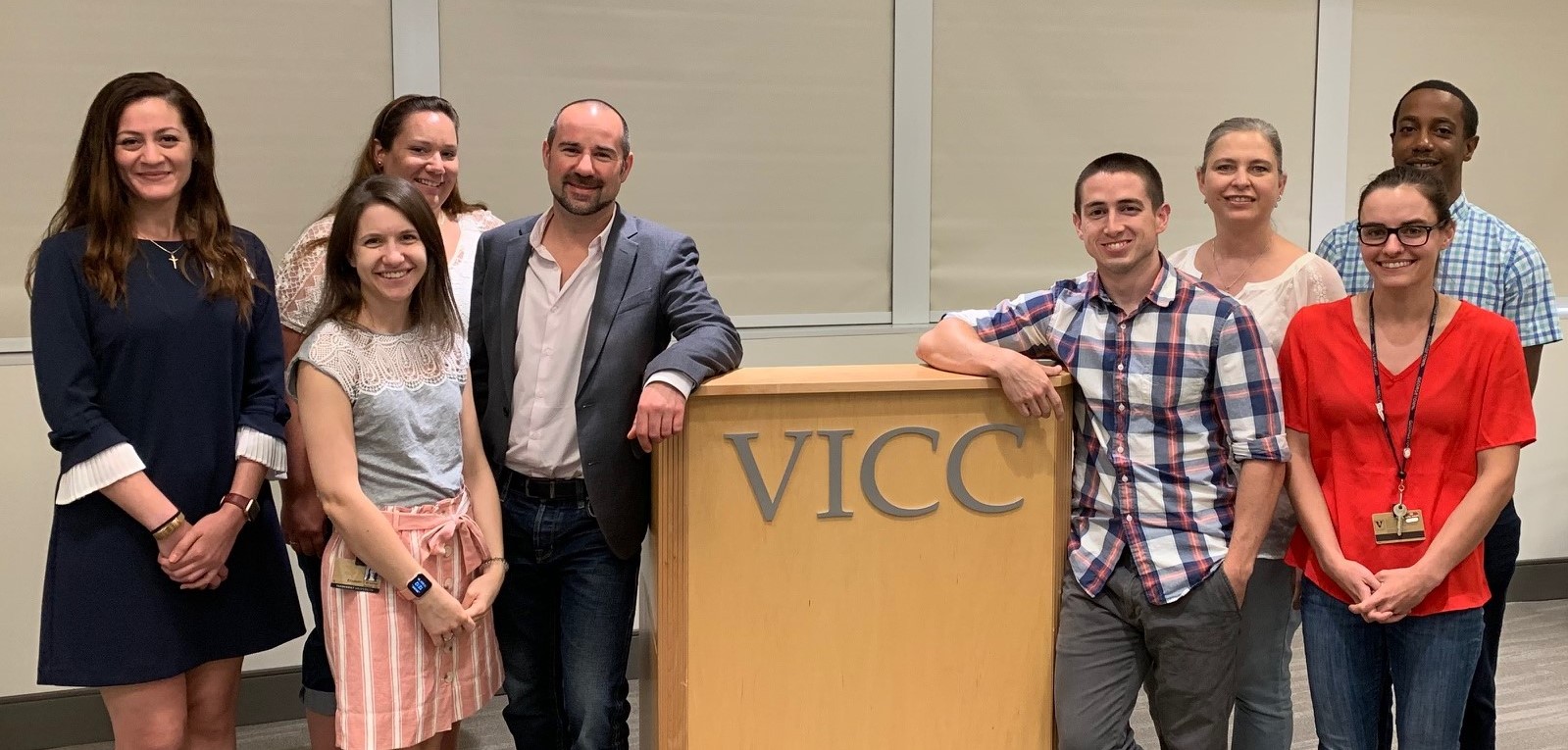 Pictured L to R: Ann Hanna, Ph.D., Elizabeth Wescott, Abbey Toren, Justin M. Balko, Pharm.D., Ph.D., Derek Franklin, Ph.D., Susan Opalenik, Ph.D., Maggie Axelrod, Jamaal James, Ph.D.​
Balko Lab
---
What is one topic in your field that you are excited about right now?
What are the host factors that cause some patients to have no autoimmune-like toxicity to immunotherapies, while others can present with critical or fulminant toxicities after a single dose.
Who inspires you?
My trainees! They make me remember what it was like to be at that stage where everything is new and exciting.
---
Tell us a funny story from the lab.
We have a lab cat! But since we shouldn't and can't (and don't) have real animals in the lab - this one is a robot cat, and she is always dressed seasonally.
Batman or Superman
BatPERSON! I support heroism regardless of gender.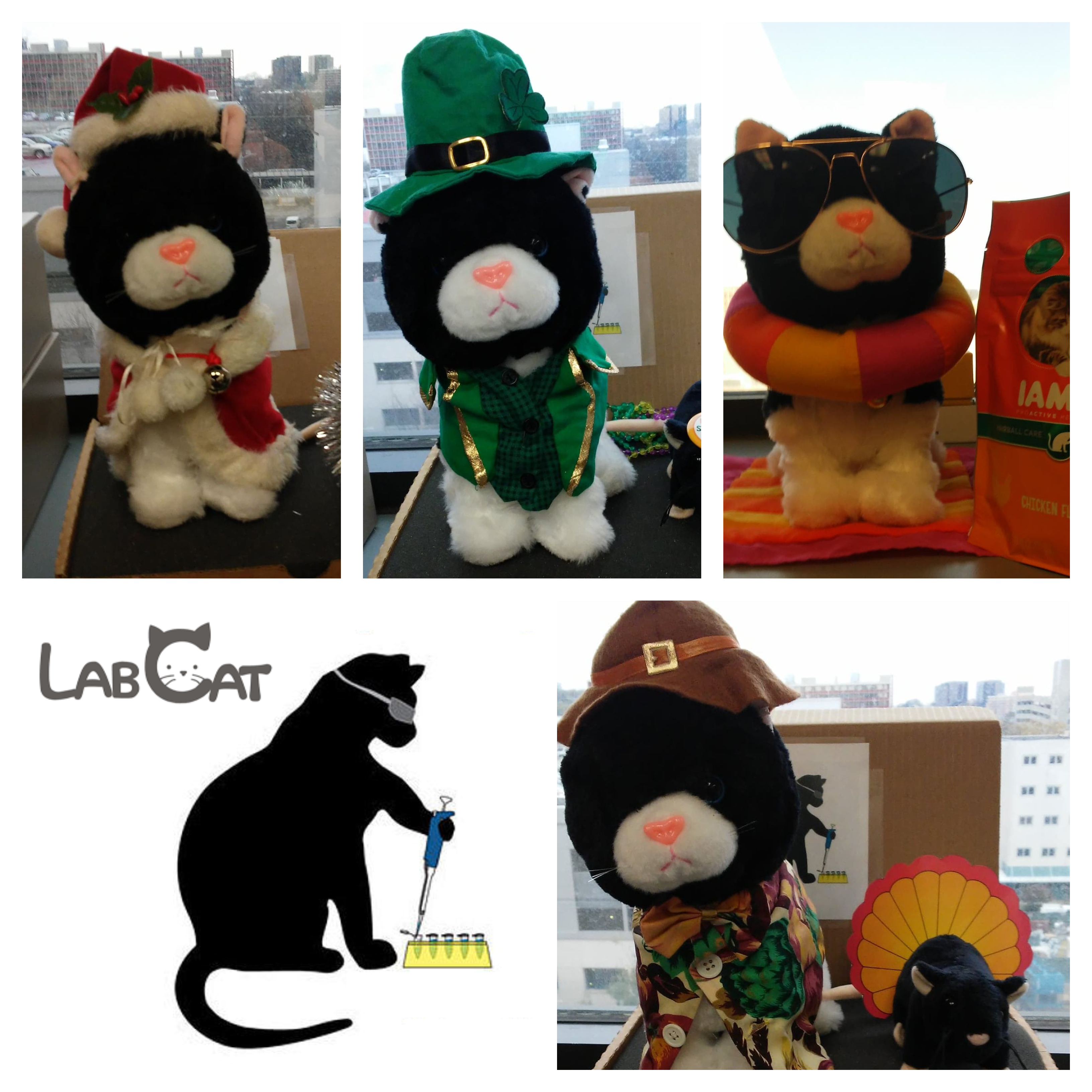 ---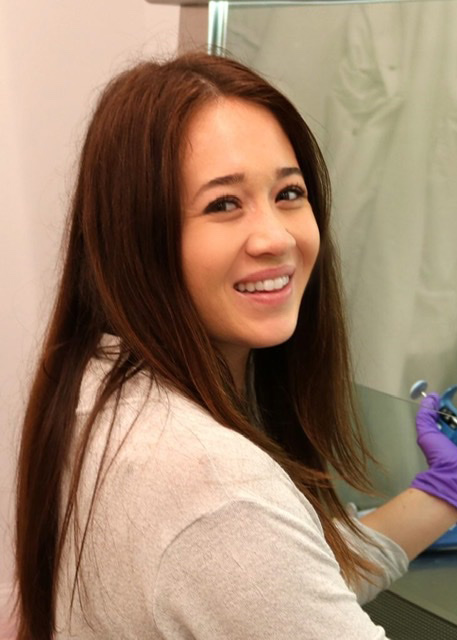 Brandie Taylor,
Graduate Student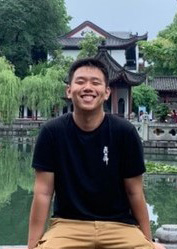 Xiaopeng "XP" Sun,
Graduate Student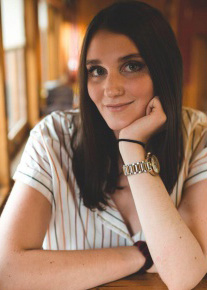 Mary Grace Carroll,
Undergraduate Student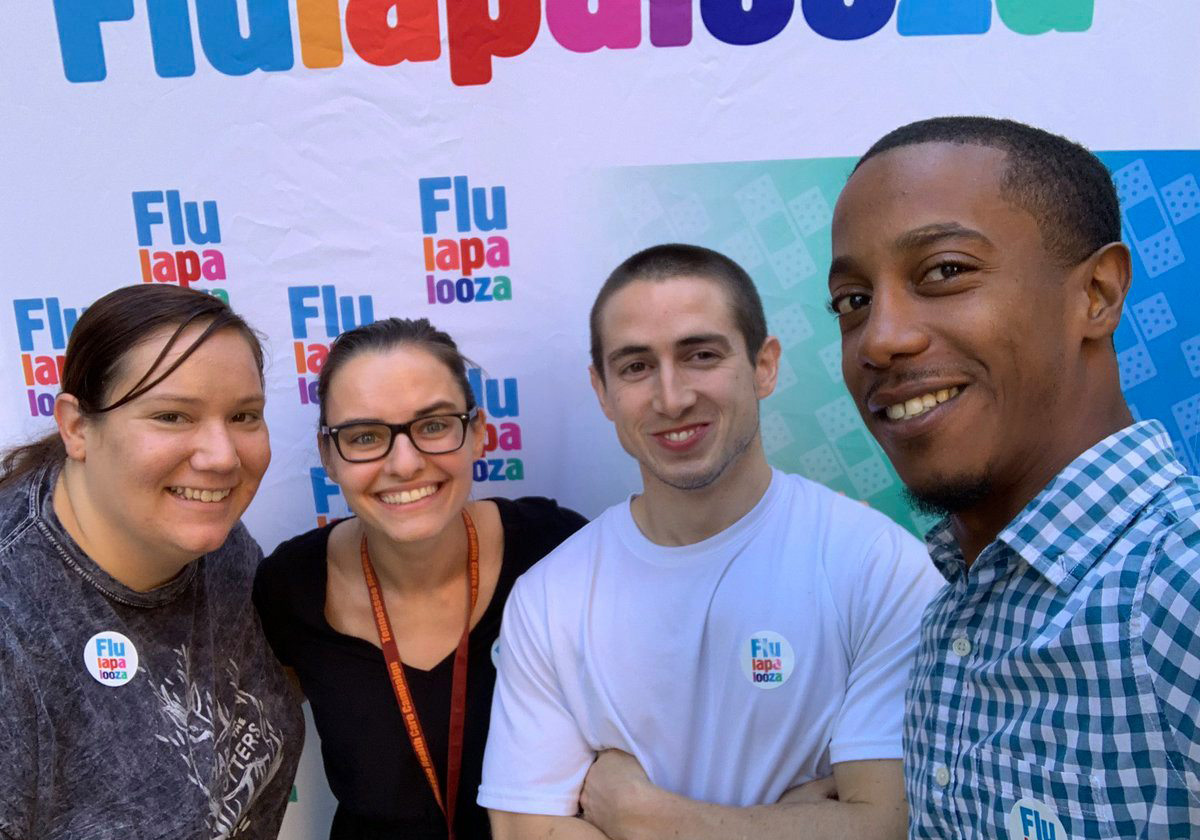 Abbey Toren, Research Assistant
Maggie Axelrod, Graduate Student
Derek Franklin, Ph.D., Postdoctoral Fellow
Jamaal James, Ph.D., Postdoctoral Fellow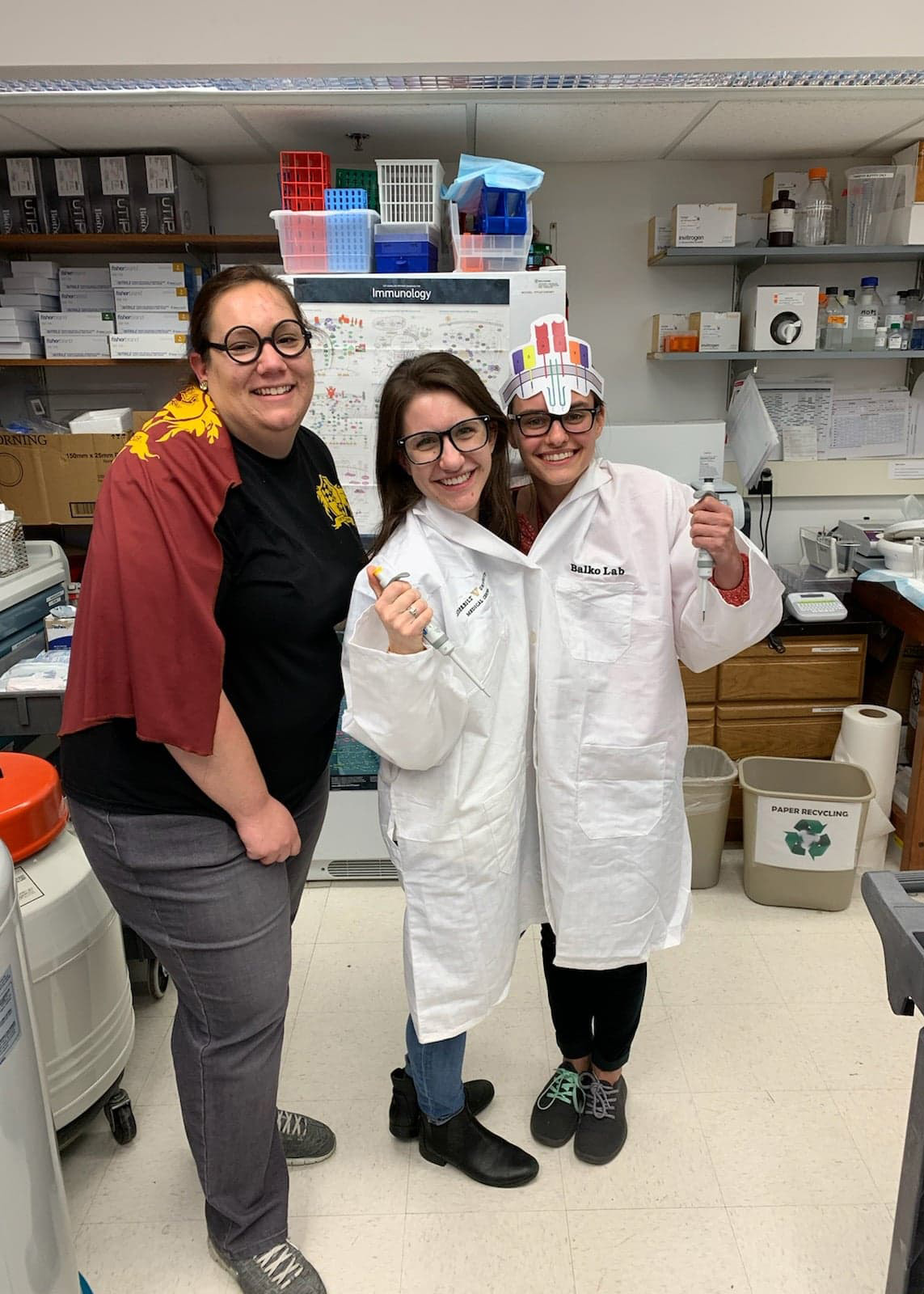 Harry Potter and the T cell-Graduate Student Hybridoma
featuring Abbey Toren, Elizabeth Wescott, and Maggie Axelrod
---
Engage with Balko Lab: