​
The Vanderbilt Institute for Infection, Immunology and Inflammation Annual Symposium brings together hundreds of researchers, across the VU, VUMC and Meharry Medical College campuses, with interests in clinical and basic science, aspects of infectious disease, immunology, inflammation, and microbiology. This day-long event features internationally recognized speakers from other highly-regarded institutions, with expertise in diverse aspects of infection, immunology and inflammation.
---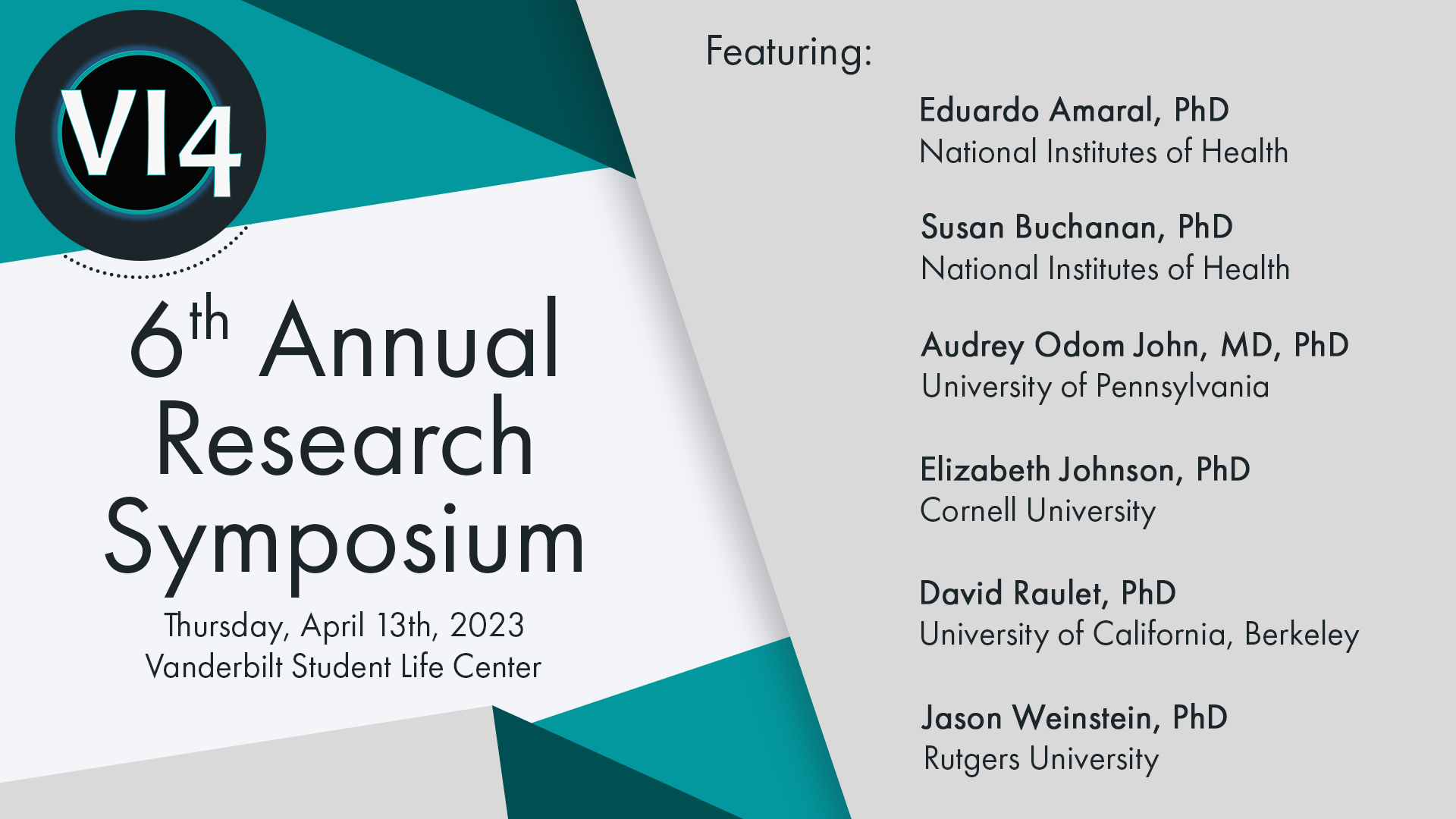 Registration is OPEN.
Abstract submission is closed.
---
Since 2020-2022 symposiums were virtual experiences, check out photo highlights from 2019 VI4 Symposium: