Mary Philip, M.D., Ph.D. is an Assistant Professor of Medicine, Division of Hematology/Oncology and an Assistant Professor of Pathology, Microbiology and Immunology. 
She grew up in Chicago and received her BS in Molecular Biophysics and Biochemistry from Yale University and her M.D. and Ph.D. in cancer biology from the University of Chicago. She completed her residency at the University of Chicago and her Hematology/Oncology Fellowship training at the Fred Hutchinson Cancer Research Center/University of Washington in Seattle. She then worked at Memorial Sloan Kettering Cancer Center in New York to decipher the epigenetic regulation of tumor-specific T cell dysfunction before moving to Nashville.
The overall goal of her laboratory is to understand how tumor-specific T cells become dysfunctional. They use genetically-engineered mouse models where they can track tumor-specific T cells as they differentiate in developing tumors and dissect the immunophenotypic, functional, transcriptional, and epigenetic properties of T cells using flow cytometry and next-generation sequencing. By unraveling the molecular pathways that lead to T cell dysfunction in cancer, they can devise new strategies for cancer immunotherapy.
---
How did you decide to become a scientist?
I've loved science since elementary school when my mom got me a book about Louis Pasteur and showed me how yeast grows in warm sugar water. I was inspired reading about scientists like George Washington Carver, Thomas Edison, and Marie Curie, and I have to admit I was the nerdy kid who had a "lab" in the basement.
How long have you been with VUMC?  
2 years
Tell us something exciting happening in your lab at the moment.
My lab doubled in size this year, and it's exciting to see everyone work together to learn, get through qualifying exams, and launch projects. There is nothing better than doing a new experiment and not knowing what the outcome will be. Though there has been a lot of interest recently in tumor immunology and cancer immunotherapy, there is so much basic science we still do not know about how T cells integrate different signals in healthy or diseased tissues. My research group is focused on dissecting the molecular events that determine CD8 T cell fate decisions leading to tolerance, failed anti-tumor immunity, successful anti-tumor immunity, and autoimmunity.
---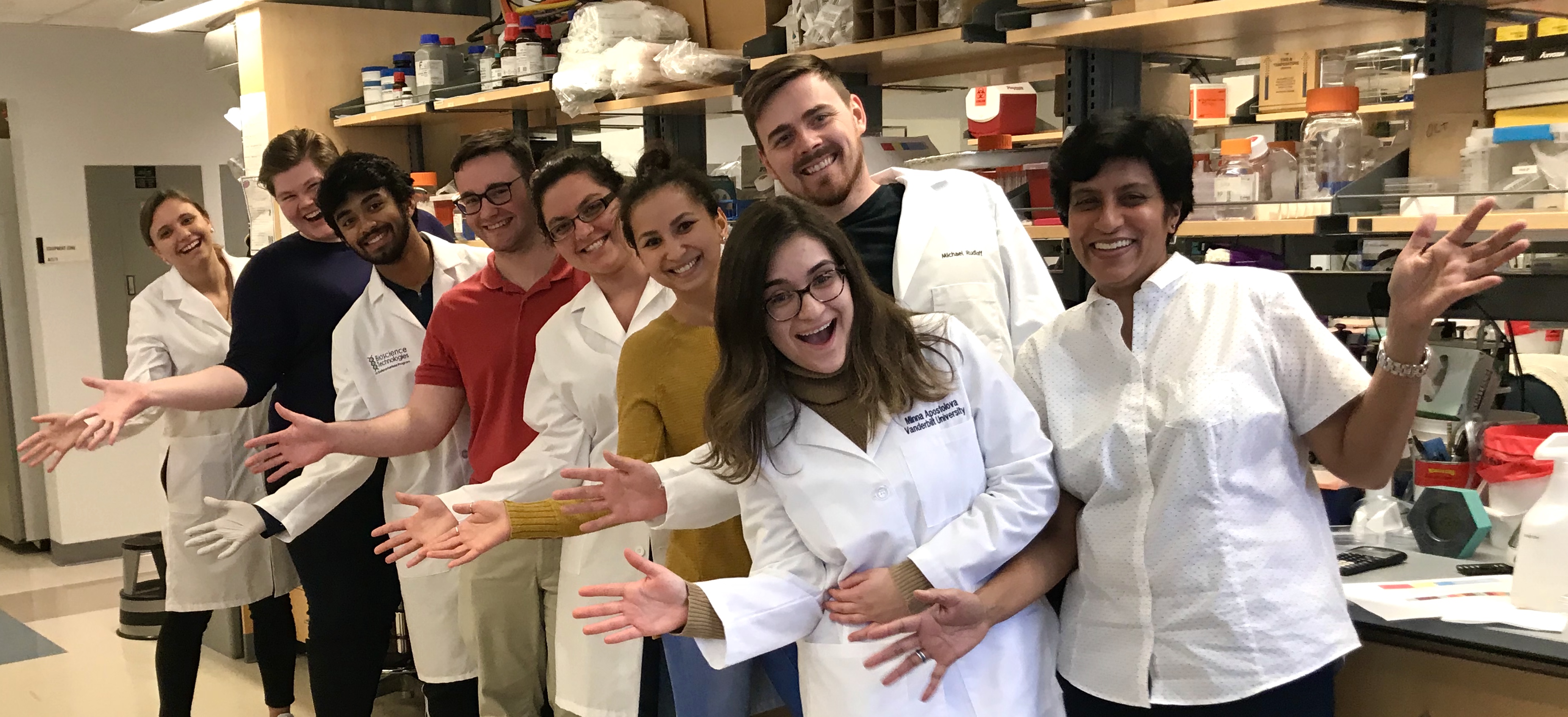 Pictured L to R: Natalie Favret, Jess Roetman, Sreekar Miriyala, Taylor Bryson, Megan Erwin, Gulnara Anzarova, Michael Rudloff, Minna Apostolova, Mary Philip, M.D., Ph.D. (Not Pictured: Carlos Detres-Roman)​
Philip Lab
---
What is one topic in your field that you are excited about right now?
I am excited by the growth in spatial transcriptomics technologies. Over the past decade, we and others have done transcriptomic and epigenomic analyses on T cells isolated from tumors and other tissues, and it's become clear that T cell molecular programs are regulated in part by T cells localization. Even within tumors, there is heterogeneity, and there have been several recent papers on specialized niches in tumors (tertiary lymphoid structures) containing distinct T cell populations. Spatial transcriptomics will allow us to understand how T cells and other immune cells respond to their immediate cellular and tissue microenvironment.
What VI4 programming are you most looking forward to or has been the most impactful?
The VI4 seminar series is terrific and has brought in great speakers who are leading their fields in immunology and microbiology.
What's one piece of advice you'd give to a new graduate student?
Become an expert on the experimental techniques and methodologies you are using for your research--don't just follow a recipe! By understanding your protocols and even equipment in-depth, you can learn a lot of basic science, and when things go wrong, you can think through troubleshooting. With every new experiment, you will build up a fund of knowledge and skills that will serve you in the future and make you a better teacher.
What are you reading right now?
Middlemarch, by George Eliot.
---
What's your favorite thing to do in Nashville?
Exploring different neighborhoods, greenways, and parks in and around town with my puppies.
Tell us your thoughts on Pedal Taverns?
Nashville's innovative solution for traffic congestion and global warming.
---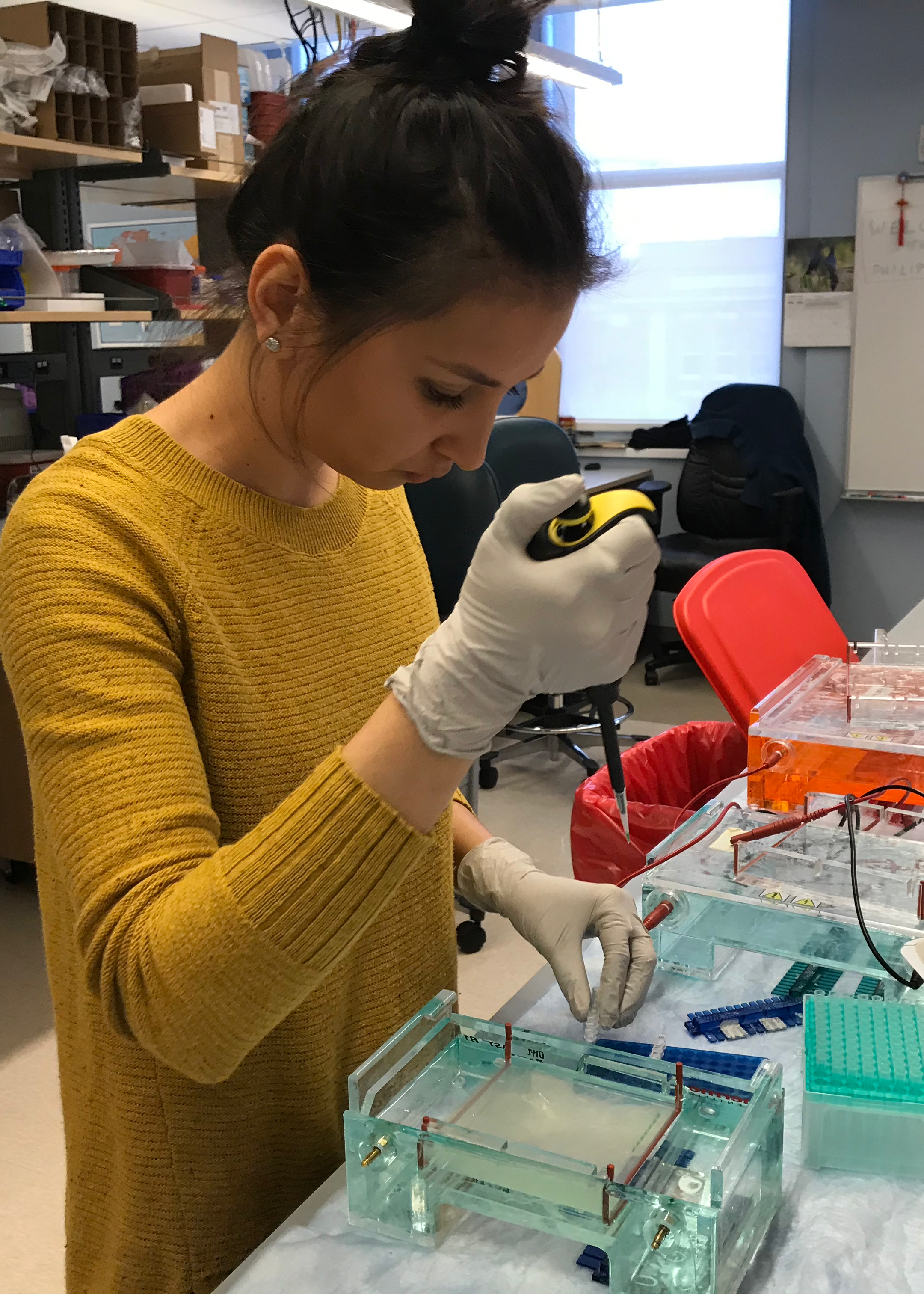 Gulnara Anzarova,
Research Assistant I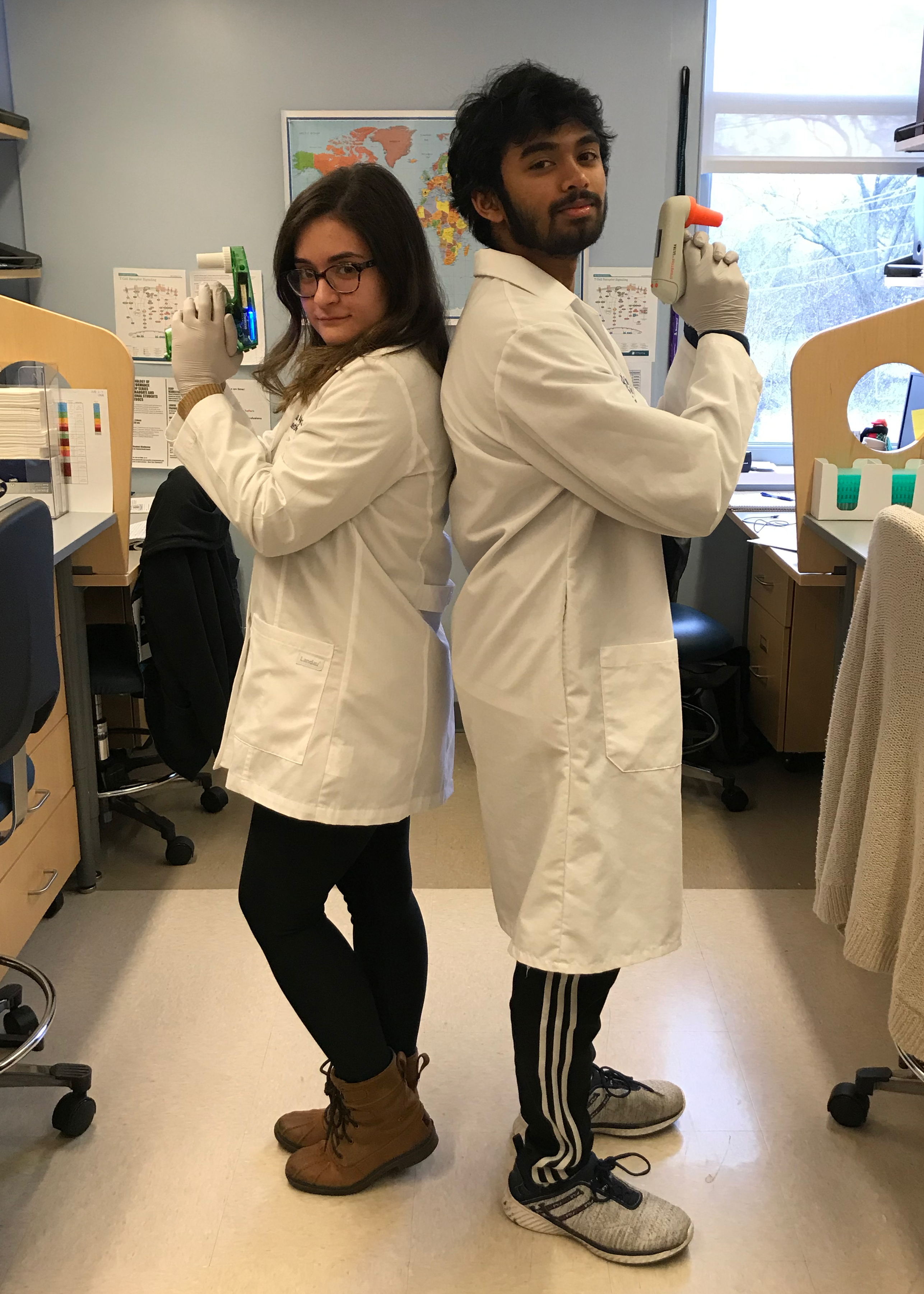 Sreekar Miriyala and Minna Apostolova,
Undergraduate Research Students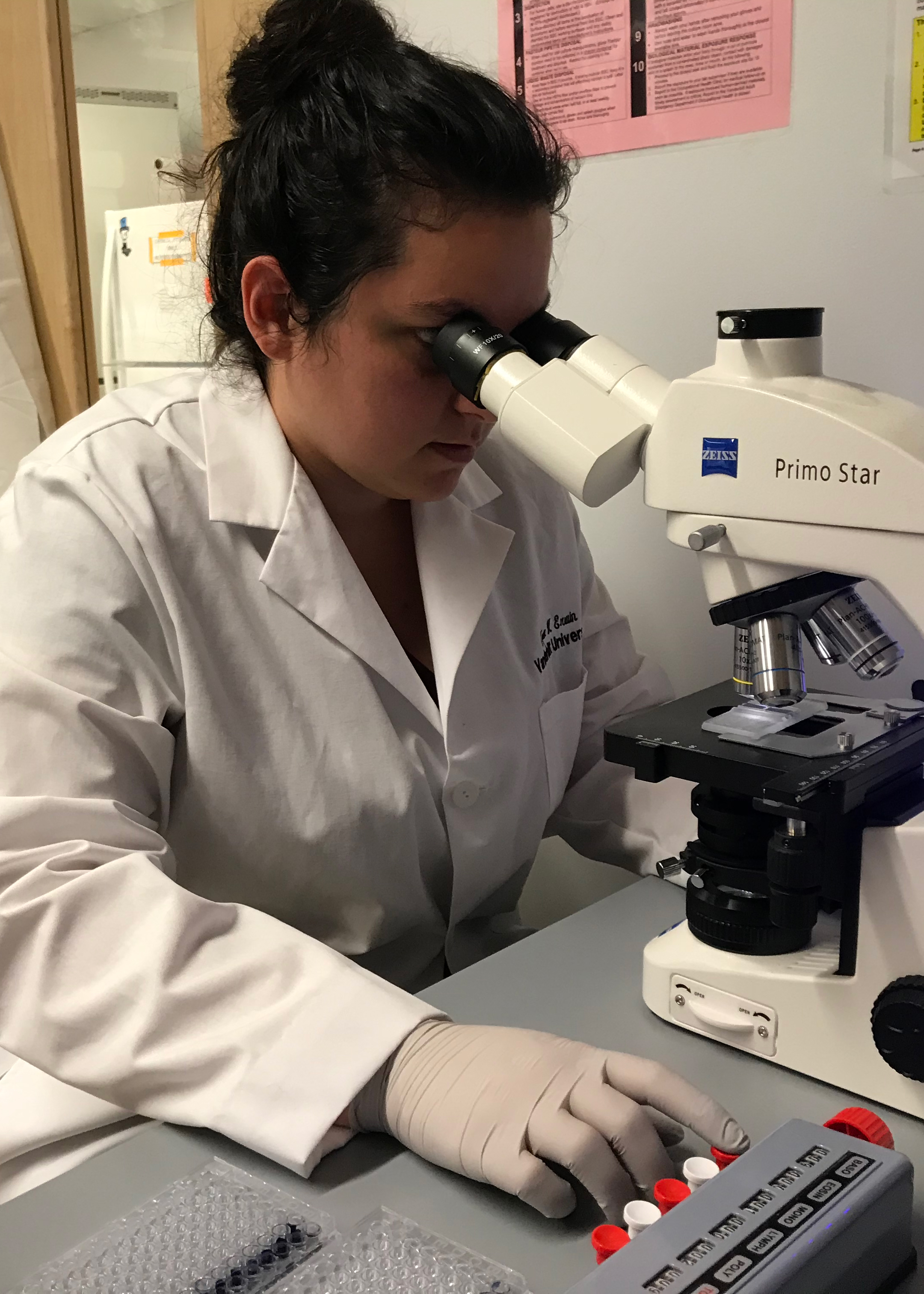 Megan Erwin,
Graduate Student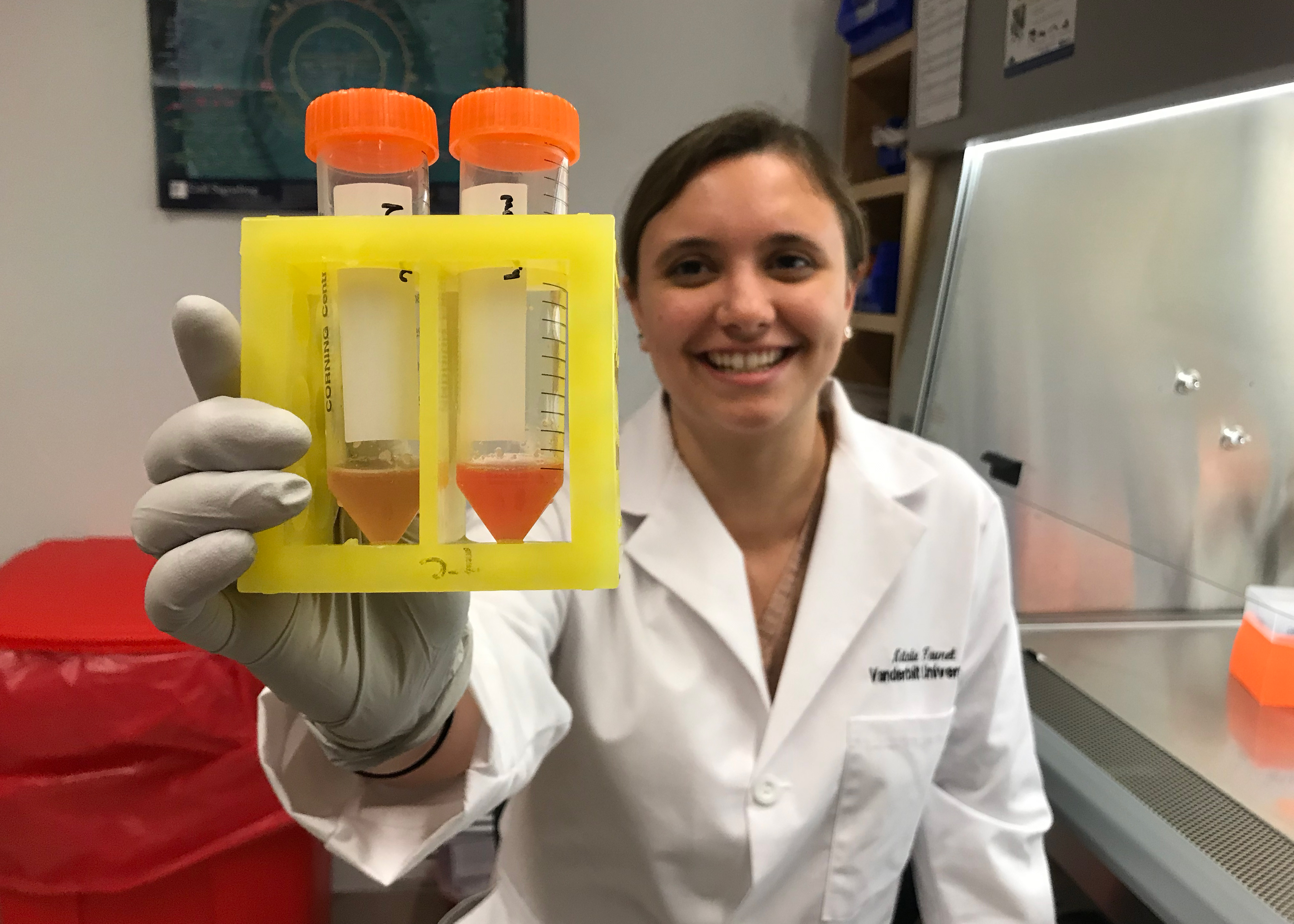 Natalie Favret,
Graduate Student
---
Engage with Philip Lab: