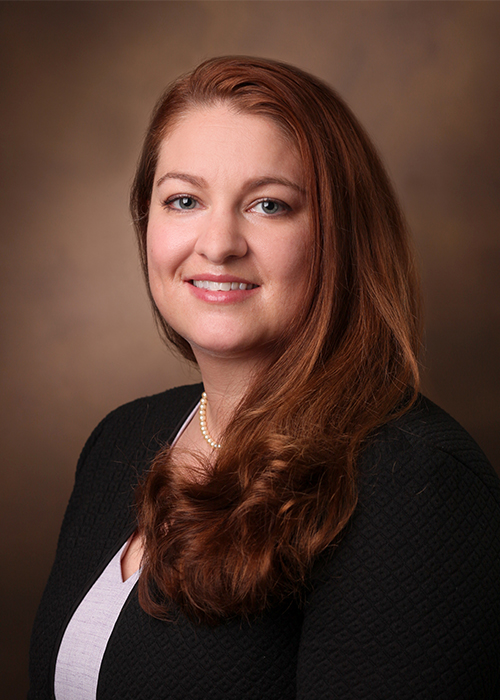 Jill Streams, M.D.
Assistant Professor of Surgery
Associate Director, Fellowship Program
Division of Acute Care Surgery
Trauma Performance Improvement Director
Dr. Streams joined our surgical faculty in the Division of Trauma and Surgical Care as an assistant professor of Surgery, after having served as an assistant professor of Surgery at the Medical College of Wisconsin, Milwaukee, WI. Her clinical areas of expertise include trauma surgery, emergency general surgery, surgical critical care, and biliary disease/gallbladder. 
Research
Dr. Streams research interests include resuscitation and trauma clinical outcomes, as well as risk factors for the development of post-trauma stress disorder. Her recent publications include: Management of Post-Operative Pulmonary Complications After Trauma Pneumonectomy, Journal of Cardiothoracic and Vascular Anesthesia;  Necrotizing Lung Infections, Thoracic Surgery for the Acute Care Surgeon; and Motor Vehicle Collision-Related Injuries in the Elderly, Journal of Trauma and Acute Care Surgery.
Memberships
Dr. Streams is a FACS initiate of the American College of Surgeons, and a member of the Association of Academic Surgeons, Society of Critical Care Medicine, Eastern Association for the Surgery of Trauma, and the Association of Women's Surgeons. She is double board certified by the American Board of Surgery in General Surgery and Surgical Critical Care. 
Education
Dr. Streams earned her Bachelor of Arts degree from Colgate University, Hamilton, NY.  She received her MD from Vanderbilt University School of Medicine, Nashville, TN. Dr. Streams completed her internship and residency at Northwestern McGaw Medical Center, Chicago, IL. She completed a Trauma Surgery Fellowship at Vanderbilt University Medical Center, Nashville, TN.
Contact
Division of Trauma and Surgical Critical Care
Vanderbilt University Medical Center
Medical Arts Building, Suite 404
1211 21st Avenue South
Nashville, TN 37212 
Fax: (615) 936-0185
Office: (615) 936-0083
Patients
Emergency General Surgery/Trauma Surgery Clinic
The Vanderbilt Clinic, Suite 3501
1301 Medical Center Drive
Nashville, TN 37232
Fax: (615) 343-2210
Appointments: (615) 343-1616