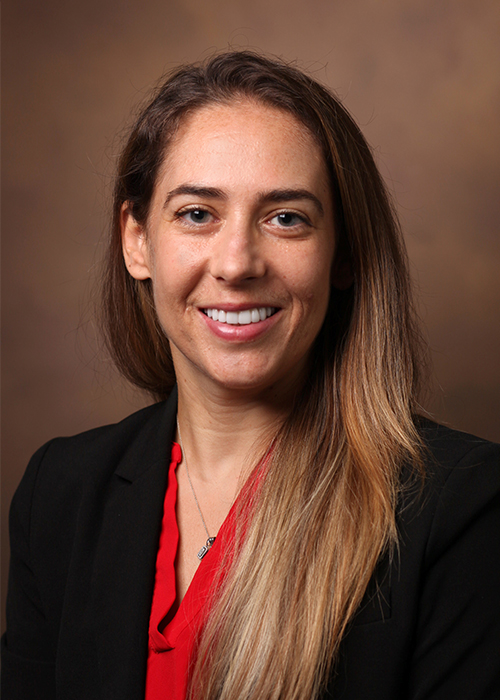 Amelia Maiga, MD
Assistant Professor of Surgery
Division of Acute Care Surgery
Medical Arts Building
1211 21st Avenue South
Nashville
Tennessee
37212-1750
Dr. Maiga joined our surgical faculty in the Division of Acute Care Surgery as assistant professor upon completion of a fellowship in Trauma and Surgical Critical Care at Vanderbilt University Medical Center. These specialized areas of experience will be included in her surgical responsibilities, as well as general surgery and acute care surgery. Dr. Maiga's other interests include critical care medicine and traumatic brain injury (TBI).
Research
Dr. Maiga has a research focus on survivorship and functional outcomes after critical illness or injury, specifically TBI. Included among her recent publications in numerous journals are: Dynamic Predictors of In-Hospital and 3-Year Mortality after Traumatic Brain Injury: A Retrospective Cohort Study, Am J Surg; The Association of Health Care System Resources with lung cancer screening implementation: a cohort study, Chest; and Death following pulmonary complications of surgery before and during the SARS-CoV-2 pandemic, The British Journal of Surgery. Dr. Maiga is a Department of Defense-funded co-investigator in a study investigating plasma for TBI patients. She is also an investigator at the Vanderbilt Critical Illness, Brain dysfunction, and Survivorship (CIBS) Center.
Memberships
Dr. Maiga is board-certified in general surgery and surgical critical care by the American Board of Surgery. She is an active member in the Eastern Association for the Surgery of Trauma (EAST), the American Association for the Surgery of Trauma (AAST), the Association for Academic Surgery (AAS), the Association of Women Surgeons (AWS), the Society of Critical Care Medicine (SCCM), and the American College of Surgeons (ACS).
Education
Dr. Maiga earned her Bachelor of Arts degree from Dartmouth College in Hanover, NH. She received her medical degree at Duke University School of Medicine in Durham, NC, as well as a Master's of Public Health at the University of North Carolina Gillings School in Chapel Hill, NC. Her internship and residency in General Surgery were completed at Vanderbilt University Medical Center, Nashville, TN. This was followed by a fellowship in Trauma and Surgical Critical Care, also at Vanderbilt.
Patients
Emergency General Surgery/Trauma Surgery Clinic
The Vanderbilt Clinic, Suite 3501 A
1301 Medical Center Drive
Nashville, TN 37232
Fax: (615) 343-2210
Appointments: (615) 322-2063