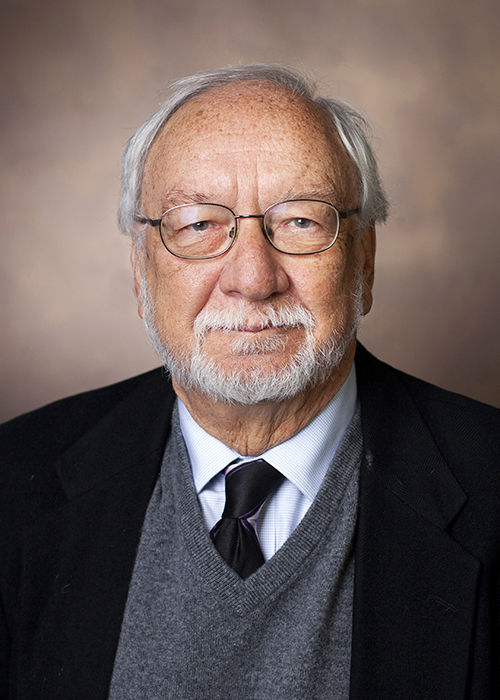 William Lineaweaver, MD
Professor of Plastic Surgery
Department of Plastic Surgery
Dr. Lineaweaver joined our surgical faculty in the Department of Plastic Surgery after serving as professor of Surgery at The University of Mississippi, Jackson, MS and associate professor of Plastic and Hand Surgery at Stanford University, Stanford, CA. His primary clinical practice and experience focus on acute and reconstructive burn care and reconstructive plastic surgery, including hand surgery. Dr. Lineaweaver will concentrate on adult plastic surgery and acute and secondary burn care. His other interests include peripheral nerve surgery and microsurgery.
Research
Dr. Lineaweaver has extensively researched burn care, with related research in surgical infections, flap circulation and physiology, and muscle innervation. Another primary focus of his research is practice economics and sustainability. Included among his recent publications in numerous peer-reviewed journals are: Burn Care in Mississippi: Past and Present, Journal of the Mississippi State Medical Association, Comparative study of frozen and permanent section for diagnosis of toxic epidermal necrolysis, Journal of Burn Care & Research, Annals of Plastic Surgery 2022;88:S392-400, and Annals of Plastic Surgery 2022;88:S119-126. Dr. Lineaweaver is also Editor-in-Chief of the Annals of Plastic Surgery.
Memberships and Honors
Dr. Lineaweaver is board-certified in plastic surgery by the American Board of Plastic Surgery. He is a member of the American Association of Plastic Surgeons, the American Society of Reconstructive Microsurgery, the Southeastern Society of Plastic and Reconstructive Surgeons, and Southern Surgical Association. Dr. Lineaweaver was previously a visiting professor, including at Vanderbilt University Medical Center and Louisiana State University-New Orleans. He was recently named Honorary Upchurch Lecturer by the Southeastern Society of Plastic and Reconstructive Surgeons.
Education
Dr. Lineaweaver attended Davidson College, Davidson, NC. He received his medical degree at the University of Florida College of Medicine in Gainesville, FL. His internship and residency in General Surgery were completed at the University of Virginia, Charlottesville, VA, and the University of Florida, respectively. His general surgery training was followed by a Plastic Surgery fellowship at the University of California, San Francisco, CA. 


Contact
Department of Plastic Surgery
Vanderbilt University Medical Center
Medical Center North, D-4207
1161 21st Avenue South
Nashville, TN 37232-2345
Phone: (615) 936-0160
Fax: (615) 936-0167
Patients
Vanderbilt Adult Plastic Surgery
The Vanderbilt Clinic, Suite 3701
1301 Medical Center Drive
Nashville, TN 37232
Fax: (615) 343-2552
Adult Appointments: (615) 322-2350
Vanderbilt Burn Outpatient Clinic
Vanderbilt University Hospital, Suite 11201
1211 Medical Center Drive
Nashville, TN 37232
Fax: (615) 343-9897
Appointments: (615) 936-2876

WEBSITE: Vanderbilt Plastic Surgery
WEBSITE: Vanderbilt Burn Center