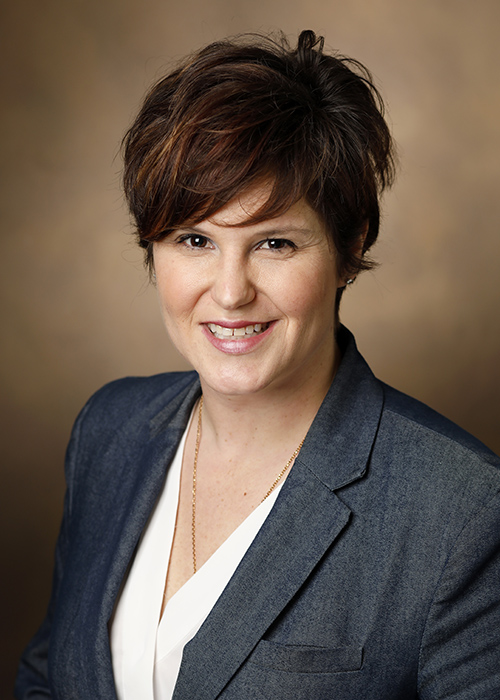 Shalyn Vanderbloemen, PA
Department of Plastic Surgery
Office Address
343 Franklin Road, Suite 108
Brentwood, TN
Room / Suite
Vanderbilt Center for Cosmetic Plastic Surgery Brentwood
Phone
Phone (615) 936-2700
Ms. Vanderbloemen joined our team in the Department of Plastic Surgery after her previous position at Weiss Medical Specialists, LLC, Chicago, IL as Lead PA-C, Practice Administrator. Prior to that position she was with Northshore University Health System, Evanston, IL. Her clinical and research interests include developments and practices surrounding Gender Dysphoria in the disciplines of Gender Affirming Surgery, Reconstructive Microsurgery, Breast Reconstructive Surgery, Pediatric Plastic Surgery and Body Contouring.
Research
A feature of Ms. Vanderbloemen's focus in research is developing and establishing protocols for Gender Affirming Surgery and perioperative care, including instituting hormonal protocols. Further research interests include development and inclusion of pelvic floor physical therapy and its role in Gender Affirming Surgery. Among her contributions in peer reviewed publications are Establishing Venous Thromboembolism Guidelines for Vaginoplasty, presented at: World Professional Association for Transgender Health 25th Scientific Symposium; Pelvic Floor Physical Therapy following Vaginoplasty for Gender Confirmation, presented at World Professional Association for Transgender Health 25th Scientific Symposium; Establishing Guidelines for Gender Confirmation Surgery: the Perioperative Risk of Asymptomatic Deep Venous Thrombosis for Vaginoplasty, presented at 14th Congress of the European Federation of Societies for Microsurgery.
Memberships
Ms. Vanderbloemen holds a position on the National Commission on Certification of Physician Assistants. She is a member of the World Professional Association on Transgender Health and the American Academy of Physician Assistants.
Education
Ms. Vanderbloemen completed her Bachelor of Science degree at the University of Wisconsin-LaCrosse, LaCrosse, WI. She attended Rosalind Franklin University of Medicine and Science, North Chicago, IL, for an MPAS, PA-C.  She received an MBA-HCM at Loyola University, Chicago, IL.