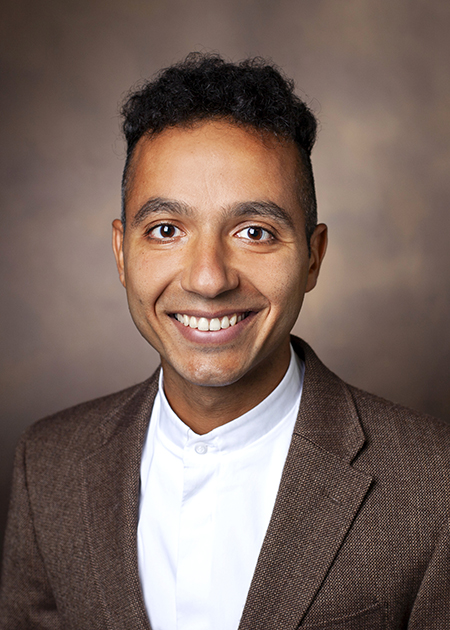 Shady Elmaraghi, MD
Assistant Professor of Plastic Surgery
Department of Plastic Surgery
Dr. Elmaraghi joined our surgical faculty in the Department of Plastic Surgery as Assistant Professor after a Fellowship in Hand, Nerve, and Microsurgery at Washington University, St. Louis, MO. He specializes in the impact of nerve impairment on hand function.
Research
Dr. Elmaraghi's research will focus on patient reported outcomes in hand surgery. Specifically, he is interested in assessing the impact of reconstructive upper extremity surgery using patient reported outcomes measures. Included among his recent publications in numerous peer-reviewed journals is "Radial nerve branch to anterior interosseous nerve transfer to restore finger pinch," Operative Neurosurgery. Additional publications include: "Post-graduate surgical education in East, Central, and Southern Africa: A needs assessment survey," Journal of the American College of Surgeons, and "Systematic review of replant salvage and cost utility analysis of inpatient monitoring after digit replantation," Journal of Hand Surgery.
Memberships, Awards and Honors
Dr. Elmaraghi is board-eligible in Plastic Surgery. He received the Department of Surgery Resident Teaching Award from the University of Wisconsin and is a member of the Alpha Omega Alpha Honor Medical Society. Dr. Elmaraghi is a candidate member of the American Association for Hand Surgery, the American Society for Surgery of the Hand, and the American Society of Plastic Surgery.
Education
Dr. Elmaraghi earned his bachelor's and medical degrees at the University of Kentucky, Lexington, KY. His undergraduate degrees include a Bachelor of Science in Biology and a Bachelor of Arts in French. His residency in Plastic Surgery was completed at the University of Wisconsin, Madison, WI.
Contact
Department of Plastic Surgery
Vanderbilt University Medical Center
Medical Center North D-4207
1161 21st Avenue South
Nashville, TN 
Fax: (615) 936-0167
Phone: (615) 936-0160
Patient Appointments and Clinic
Vanderbilt Adult Plastic Surgery
The Vanderbilt Clinic
1301 Medical Center Drive, Suite 3701
Nashville, TN 37232
Fax: (615) 343-2552
Appointments: (615) 322-2350
Vanderbilt Children's Plastic Surgery
Monroe Carell Jr. Children's Hospital at Vanderbilt
2200 Children's Way, 9th Floor
Nashville, TN 37232
Fax: (615) 875-1731
Appointments: (615) 322-8777
WEBSITE:  Adult Plastic Surgery