Just a year after its founding as an online channel of information, the Journal of the American Medical Association's (JAMA's) Health Forum will become a full-fledged journal in Jan. 2021. Melinda Buntin, PhD, Mike Curb professor of Health Policy and chair of the Department of Health Policy at Vanderbilt University Medical Center, is deputy editor of the journal.
JAMA Health Forum has published health policy research and commentary online since its launch in early 2020 and will begin publishing a broader range of peer-reviewed article types and original research in an open-access journal format in 2021.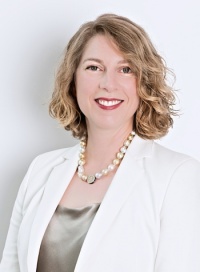 "We've already published over a hundred important pieces by top-notch contributors, and with more space for original research we can have an even greater impact on the field and on policy," said Buntin.
The journal will begin publishing at a time that is of top importance for public health and health policy, editors wrote in an announcement published Nov. 18 in JAMA.
"The pandemic is likely to continue dominating health news throughout 2021 and ending it will require innovative health policies," the editorial stated. "In addition, fundamental health policy issues continue to challenge many nations, including access to health care, health care financing, health care workforce, and the rising dual burdens of infectious disease and noncommunicable diseases, such as cardiovascular diseases, cancers, mental illness, and injuries."
Editors also said the journal will address the issue of racial injustice through the publication of research aimed at disparities that disproportionately affect some populations.
Additional information can be found in the About section of the JAMA Health Forum website.