Vanderbilt University Medical Center investigators are leading a new study that examines the transmission of SARS-CoV-2, the virus that causes COVID-19, within households in Nashville.
The study funded by the Centers for Disease Control and Prevention (CDC) aims to understand how fast the infections spread within households and the factors that may be associated with that transmission. This is one of few longitudinal studies in the country that will examine coronavirus infections among close contacts.
"Some studies have described the patterns of transmission of coronavirus infections in other countries and settings where different containment and control measures have been implemented, so extrapolating those data to our local reality is difficult," said Carlos Grijalva, MD, MPH, an epidemiologist and associate professor of Health Policy, and co-principal investigator of the transmission study. "Prospective measurements of local disease transmission are necessary to inform our public health response."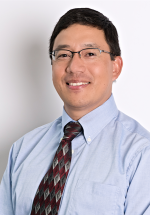 Understanding patterns of SARS-CoV-2 transmission within communities can help clinicians develop better ways to reduce infections and refine estimates from transmission models. The new VUMC study has minimal selection criteria, includes all age groups and follows enrolled families daily for at least 14 days. To be enrolled, at least one member of the household must have experienced COVID-19 disease onset within the past seven days.
The study hopes to follow 200 families, and the group has already enrolled 18 families, Grijalva said. The data collected is being continuously shared with the CDC.
"With systematic enrollment and longitudinal collection of symptoms, respiratory and blood samples, and patterns of contact patterns among household members, our study will provide a comprehensive account of the transmission of infections within households," said H. Keipp Talbot, MD, MPH, an adult infectious disease specialist, associate professor of Medicine and Health Policy and co-principal investigator.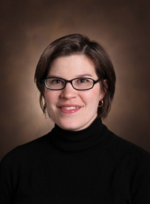 The study is supported by the VUMC laboratory of Natasha Halasa, MD, MPH, associate professor of Pediatrics, and a study investigator. Sequential samples collected during the study include nasal swabs, saliva and serological samples.
The research team had been studying influenza transmission within households during the past few years, but is now focusing on the spread of coronavirus. Other team members include: Dayna Wyatt, RN, CCRP; Judy King, CCRP; Robert Lyons; Janika Raynes; Presten Gibson; Carleigh Frazier, MPH; Emily Jookar; Karen Malone; Jorge Celedonio, MD; Rendie McHenry; Claudia Guevara-Pulido; Erin Yepsen; and Samarian Hargrave.