Study Purpose:
Studies have suggested that chemotherapy treatment for cancer may change the way the brain functions. As a result, patients who receive chemotherapy for cancer may experience  problems with their attention, learning, and memory that the did not have before receiving chemotherapy. The purpose of the study is to test how well adults with Chemotherapy Related Cognitive Impairment (CRCI) are able to complete a computerized program designed to improve certain types of "thinking" skills that are important for daily life functioning. This intervention has been shown to improve both cognitive skills and mood in older adults with depression, and our hope is that it will have similar positive effects in those with CRCI. 
The study involves participating in a 6 weeks of brain exercises on a computer, participate in attention, learning and memory tests, and participate in EEG test.
Eligibility to Participate: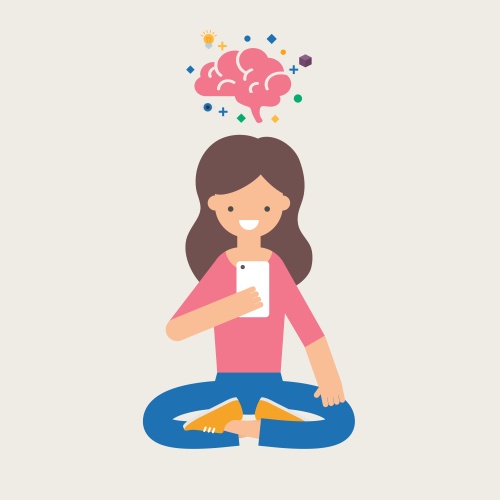 Participant must be:                                               
Stage I, II or III breast cancer survivor

1-8 yeas post-chemotherapy

Experiencing problems with their attention, learning, and/or memory.

Between the age of 35-80 
 
Frequently Asked Questions:
We are following all appropriate public health guidelines during the COVID-19 Pandemic. We are going to be pre-screening people by phone. Once we have all your information, it will be provided to the study investigator to review. We will then reach out to you via email or phone and discuss with you further screening activities including video conference and in person study visits. For more information about our safety guidelines, please click here
By participating in this study, you can have the opportunity to help advance cognitive training for those suffering from Mild Cognitive Impairment. You will have access to a study team that will guide and support you through the cognitive training so that you can exercise those parts of your brain that support memory function.  
This computer-based remediation program is a set of different tasks designed to help specifically with cognitive function. You will be asked to complete a variety of different "games" for a total of 45 hours over a 6-week (+/- 1 week) period. We will provide you with a tablet equipped with everything you need to participate.
"Chemobrain", also referred to as chemofog, is a term commonly used by cancer survivors to describe thinking and memory problems that can occur during and aft cancer treatment. Cancer survivors may notice changes in their memory, attention, and  learning after cancer treatment.