We are recruiting for faculty positions (open rank, Educator track) to begin in Fall 2024. Visit Interfolio to view the job descriptions and apply. Submissions are being reviewed on a rolling basis.
---
We are closing out our Wednesday seminar series for the semester with two presentations by Tanya Garcia and Shizhe Chen. Contact Cierra Streeter for access.
---
The 2024 International Chinese Statistical Association Applied Statistics Symposium will convene in Nashville from June 16 through 19. Visit the conference website for details. Proposals for invited sessions and short courses are due by December 15. Submissions for student paper awards and travel grants are due by April 1.
---
Applications to our MS and PhD programs are due by January 15.
---
Our department members (including students) and alumni organize and present lectures and workshops around the world. Upcoming presentations include Jinyuan Liu, Andrew Spieker, and Panpan Zhang in Berlin; Yu Shyr in Taiwan; and Gustavo Amorim, Bryan Blette, Jeffrey Blume, Megan Taylor Jones, Jinyuan Liu, Sarah Lotspeich, Lucy D'Agostino McGowan, Andrew Spieker, Thomas Stewart, Simon Vandekar, and Panpan Zhang in Baltimore.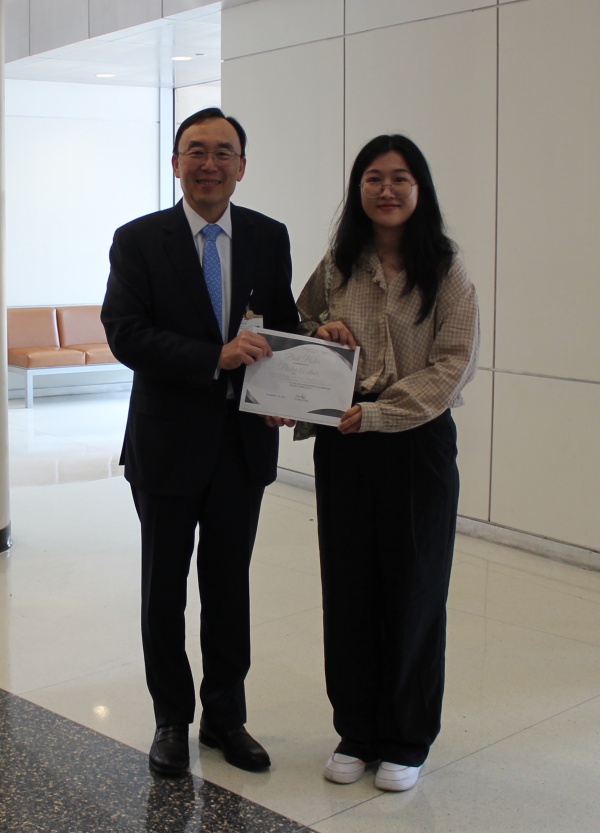 Welcome to our website! We hope you'll find it informative and inspiring, and we encourage you to contact us if we can be of further assistance. 
 
As our department celebrates its 20th anniversary, we remain dedicated to developing cutting-edge statistical methods and tools, providing collaborative support and educational resources for biomedical researchers, and training new biostatisticians to join us in addressing the questions and issues raised by the explosive growth in information technology. 
 
We are at the forefront of an amazing era for statisticians and biomedical researchers. Our innovative and enthusiastic faculty, staff, and students are deeply engaged with Vanderbilt University Medical Center's vision of advancing personalized health in the era of smart data. Our efforts are reflected in the hundreds of peer-reviewed papers we co-author each year, our leadership in data management and coordination, and the many workshops and seminars we design, deliver, and facilitate around the world.
 
We very much look forward to connecting with you as we work toward a healthier and more inclusive society for all.
Yu Shyr, PhD, Dr(hc), FASA, FAAAS, FAACR
Professor and Chair
Photo: Yu Shyr and best poster winner Jia Li at the 20th anniversary poster session, September 29, 2023