Our weekly seminars typically take place from 1:30 to 2:30 p.m. Central Time, with in-person presentations at 2525 West End Avenue. Click the link to view the winter/spring 2023 schedule. Upcoming speakers include Stephanie Hicks and Elias Barenboim, along with the annual faculty lightning talks on April 5.
For access and other assistance, contact Cierra Streeter. 
---
Our department members also present lectures and workshops around the world. Upcoming presentations: Yu Shyr in Orlando; Jackson Resser in Austin; Dandan Liu in Raleigh and Toronto; Derek Smith in Savannah; Panpan Zhang in Ann Arbor and Anchorage; and more!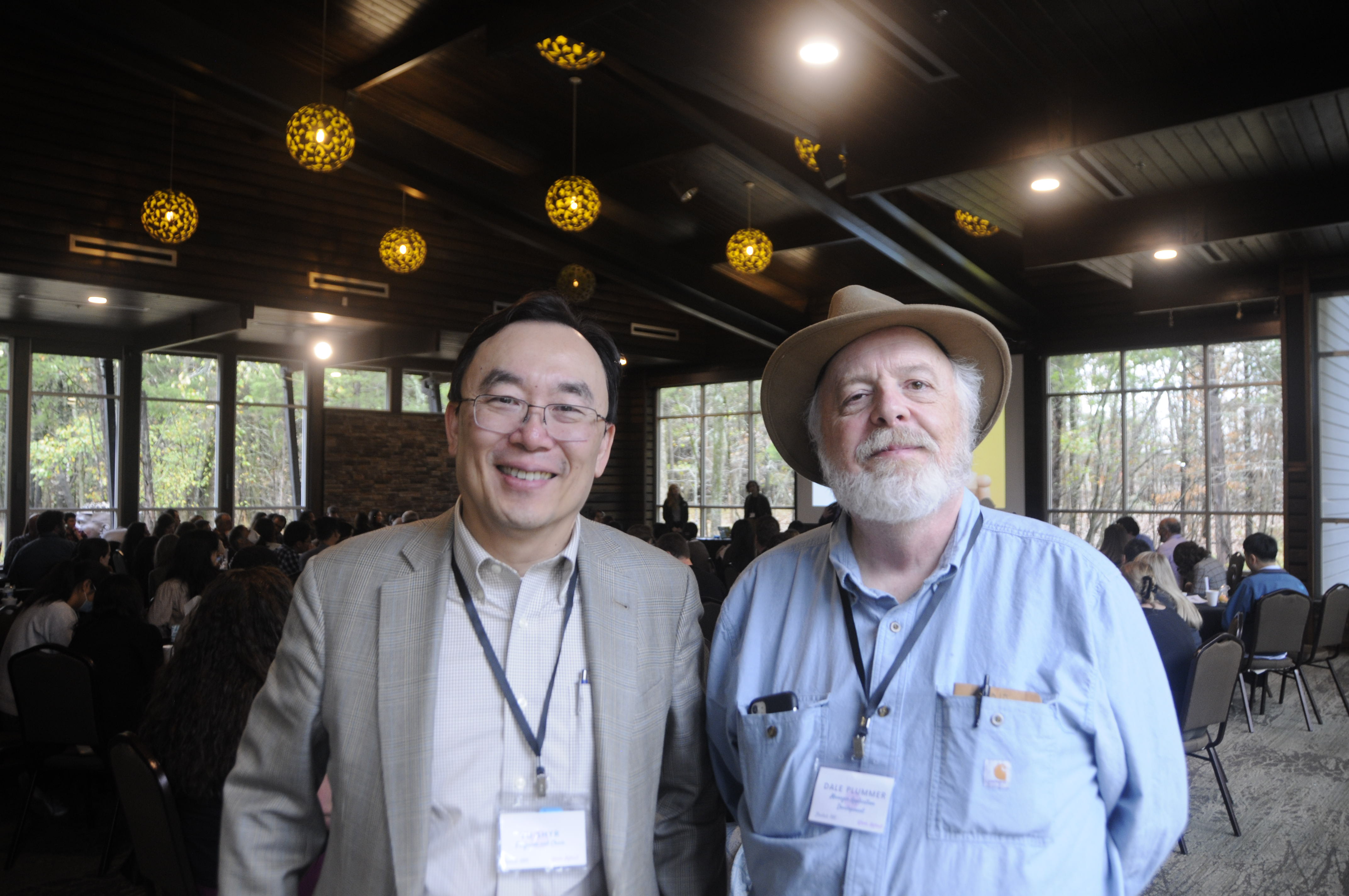 Welcome to the Department of Biostatistics at Vanderbilt University Medical Center!
The department was founded in 2003, tasked with the mission of bringing biostatistical expertise to the Vanderbilt community. With the unflagging support of the School of Medicine, and the diligence and creativity of our faculty and staff, we fulfill our mission daily: engaging in cutting-edge statistical methodology research, providing collaborative support and educational resources for biomedical and basic science researchers across the university, and training a new generation of biostatisticians.
Today, the department stands poised to enter a new era: the era of big data, in which biostatisticians are challenged to expand their skills and knowledge beyond traditional statistical modeling and inference, to the broader tasks of bringing order to enormous quantities of structured and unstructured data, and to find the patterns and make the predictions that support the promise of precision medicine.
We are excited to embrace the opportunities of this new era, and look forward to meeting each new challenge, together.
Yu Shyr, PhD, Dr(hc), FASA, FAAAS, FAACR
Professor and Chair
Photo: Yu Shyr and Dale Plummer at the 2022 all-department retreat