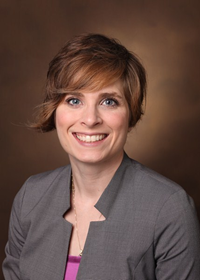 Krystle A. Lang Kuhs, Ph.D., M.P.H.
Assistant Professor of Medicine
Assistant Professor of Otolaryngology
2525 West End Ave
Suite 800
Nashville
Tennessee
37203
Infection-associated cancers
Dr. Kuhs earned her Ph.D. in biomedical sciences/pharmacology from the Perelman School of Medicine at the University of Pennsylvania in Philadelphia in 2011. Her doctoral research focused on the design and development of novel hepatitis C virus DNA vaccines. After receiving her Ph.D., Dr. Kuhs was selected for the NCI Cancer Prevention Fellowship Program.  Through this program Dr. Kuhs received her Master of Public Health in 2012 from Johns Hopkins University where she concentrated in Epidemiology and Biostatistics.  In 2012, Dr. Kuhs joined the NCI Division of Cancer Epidemiology and Genetics, Infections and Immunoepidemiology Branch where she conducted research focused on human papillomavirus (HPV). In April 2016, Dr. Kuhs joined the faculty at Vanderbilt University Medical Center as an Assistant Professor of Medicine.  She holds a primary appointment in the Division of Epidemiology and a secondary appointment in the Department of Otolaryngology. Dr. Lang Kuhs' program focuses on developing novel molecular predictors of head and neck cancer risk, response to treatment and risk of recurrence, with a particular focus on head and neck cancers caused by HPV.
Publications on