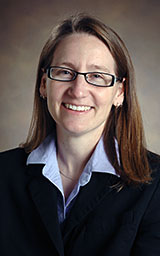 Kelli L. Boyd, D.V.M., Ph.D.
Associate Professor of Pathology, Microbiology and Immunology
Translational Pathology Shared Resource
S-1310 MCN
Nashville
Tennessee
37232-2130
Comparative Pathology, Mouse Pathology
Dr. Boyd is board certified by American College of Veterinary Pathologists in anatomic pathology.  She has been working at the intersection of comparative pathology and translational medicine since 2001.  She has developed a specific expertise in the pathology of genetically engineered mice with a stong emphasis on cancer research. She works collaboratively to provide pathology support for VICC investigators using animal model systems.
Publications on