Overview
History and Facilities
Surgical research at Vanderbilt boasts a rich tradition of historic firsts.  In 1925, Dr. Barney Brooks became Vanderbilt's first Professor and Chief of Surgery.  He devoted himself to building not only a strong department of surgery, but also organized a strong laboratory of surgical pathology.  Later that same year, Dr. Alfred Blalock became Vanderbilt's first Resident in Surgery.  Together, Dr. Blalock and Dr. Brooks engineered some of the most significant advances in surgery and surgical research for their day. Building upon that success, Dr. H. William Scott, Jr. became Professor and Chairman of Surgery in 1952.  During his 30-year tenure at Vanderbilt, he established a surgical research facility, made significant contributions to surgical science, and became a world-renowned surgeon and scholar.
The S.R. Light Laboratory
The S.R. Light Laboratory was established at Vanderbilt in 1955 through the generosity of Dr. S. Rudolph Light of Kalamazoo, Michigan. The laboratory consists of 6,000 square feet and hosts the Division's administrative offices and spacious conference room. Additionally, Light Laboratory houses a 1,500 square foot state-of-the-art large animal study area and 700 square feet of pre- and postoperative areas and instrument rooms. A 1,000 square foot simulation lab is located within the Light Laboratory and provides training resources for house staff and residents. 
Core experimental laboratory space is designated to support investigators research efforts where specialized instrumentation and space is required.  Bright Light and Fluorescent Microscopy resources are supported as Core resources along with analytical instrumentation including scintillation counters, particle counters and centrifuges
Management and Oversight
The Division of Surgical Research provides the primary administrative infrastructure for all Section research activities. José A. Diaz, M.D. serves as Director of the Division of Surgical Research. Ms. Christy Nichols is the Administrative Officer for the Division and has been in that role since 1991. Together, they and their team maintain all the facilities and provide services vital for conducting world-renowned research programs of the Section faculty and investigators.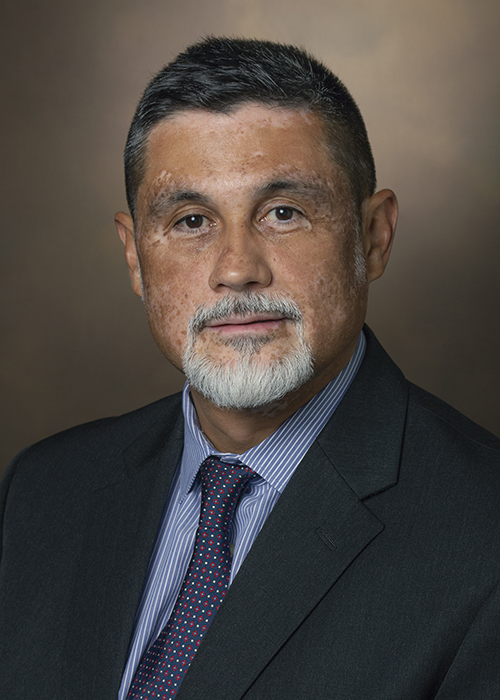 José A. Diaz, M.D.
Director, Division of Surgical Research
Research Associate Professor of Surgery