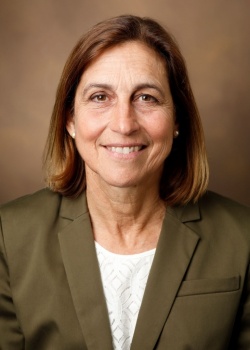 Jeanne M. Wallace, DVM, DACLAM 
VUMC Vice President for Animal Care
Director, Division of Animal Care 
Professor, Pathology, Microbiology & Immunology
Professor, Molecular Physiology and Biophysics
Welcome to the Animal Care and Use Program at Vanderbilt University Medical Center. As one of the top 20 NIH-funded research institutions in the country, we are committed to scientific excellence and integrity through humane and impactful animal research. The Vanderbilt research enterprise is built on a foundation of collaboration and partnership. Our team strives to foster a cooperative research environment while ensuring regulatory compliance and providing high quality animal care and welfare. The ACUP Administrative Office provides financial and operational support to facilitate and advance animal research. Protocol design and implementation assistance, as well as regulatory compliance guidance is available through the Office of Animal Welfare Assurance. The Division of Animal Care delivers round-the-clock operational and veterinary care for research facilities and animals. Our faculty veterinarians are trained in research methods, study design, and manuscript preparation, allowing for greater appreciation of the research process, including its inherent challenges and required support. The Translational Pathology Shared Resource provides a range of research and comparative pathology services to assist investigators working with animal models.
The Animal Care and Use Program strives to provide the training, resources, and guidance required to meet the research and academic needs of the Vanderbilt community while providing exceptional animal care.  Let us know how we're doing and/or if there's something you need to support your research.