WHAT NEW COMPONENT IN HAND SANITIZER CAUSES MORTALITY?
The recent pandemic increased our exposure to hand sanitizer. Due to increased demand, the US FDA issued an Emergency Use Authorization (EUA) allowing new products (which did not meet regulatory standards) to enter the market. Some hand sanitizers contained ethanol and isopropanol concentrations lower than those recommended by public health guidelines. Some hand sanitizers contained methanol instead of ethanol. Deaths due to methanol toxicity were reported primarily in adults who drank the hand sanitizer assuming that ethanol was the primary component. The patients had the classic signs/symptoms of methanol poisoning with elevated osmolar gap and high anion gap acidosis. The products are still readily available.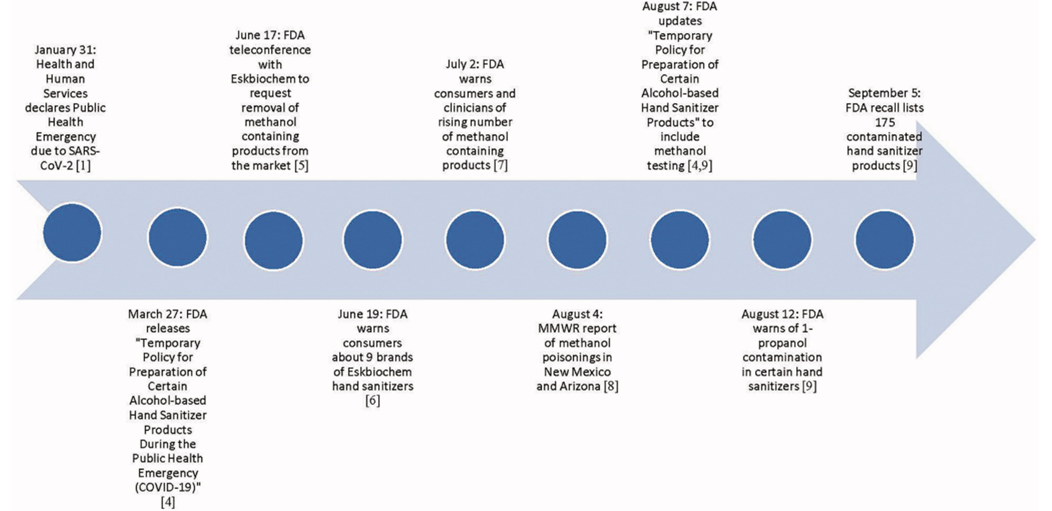 Ref: Holzman S, Larens J, Kaur R, et al. Death by hand sanitizer; syndemic methanol poisoning in the age of COVID-19. Clinical Toxicology 2021; 59(11):1009-1014
Prepared by Donna Seger, M.D.
---
I can't believe how many comments I received regarding Paracelsus. And it is good to know that someone is reading these questions.
So, the last comment regarding dose and poison is from Dr. Beau Hilton, VUMC. Hematology/Oncology Fellow who wrote the following in medical school: (I suspect he was a budding toxicologist that took a detour). https://cbeauhilton.github.io/on-the-slogan/
---
I am interested in any questions you would like answered in the Question of the Week. Please email me with any suggestions at donna.seger@vumc.org.
DONNA SEGER, MD
Professor Emeritus
Department of Medicine VUMC

Tennessee Poison Center
24/7 toll-free Poison Help Medical Hotline
1-800-222-1222
 @tnpoisoncenter