A Letter from the Program Director
Welcome to the Vanderbilt Orthopaedic Surgery Residency Program! I am excited to serve as Program Director and welcome you as you explore the opportunities that our program has to offer.

At Vanderbilt, we pride ourselves on providing an exceptional training experience that prepares our residents to become future leaders in orthopaedic surgery. Our program is designed to provide you with an unsurpassed clinical experience, ensuring that you are exposed to a diverse range of orthopaedic conditions and can develop expertise across various subspecialties. Our residents enjoy a high-volume clinical experience in the operating room, clinic, and emergency department. We believe that exposure to a wide variety of cases, including complex and challenging ones, is crucial for your growth as a surgeon.

We also place a strong emphasis on early operative autonomy. Beginning as an intern, you will be actively involved in the operating room, gaining hands-on experience under the guidance of our skilled faculty. This early exposure to surgical procedures allows you to develop confidence and proficiency in your surgical skills, setting you up for success in your career.

One of the hallmarks of our program is the camaraderie amongst our residents. We foster a supportive and collaborative environment where teamwork is highly valued. You will find that your colleagues are not just your peers but also your friends, offering support and encouragement throughout your residency journey. These bonds formed during your time at Vanderbilt will last a lifetime.

Our distinguished faculty are committed to providing excellent mentorship to our residents. They are leaders in their respective fields and are dedicated to your professional growth and development. You will have the opportunity to learn from their vast clinical expertise and benefit from their guidance as you navigate through your training. These faculty members are leaders in their field and you will be able to participate in clinical, biomechanical, and translational research projects of your choosing.

In addition, Vanderbilt graduates have an outstanding track record of fellowship and job placement. Our graduates have consistently secured top fellowship positions across the country, attesting to the quality of training you will receive at Vanderbilt. 

As Program Director, I am committed to ensuring that your residency experience at Vanderbilt Orthopaedic Surgery is transformative and prepares you for a rewarding career as an Orthopaedic Surgeon. I encourage you to explore our website further to learn more about our program and please do not hesitate to reach out with any questions or concerns.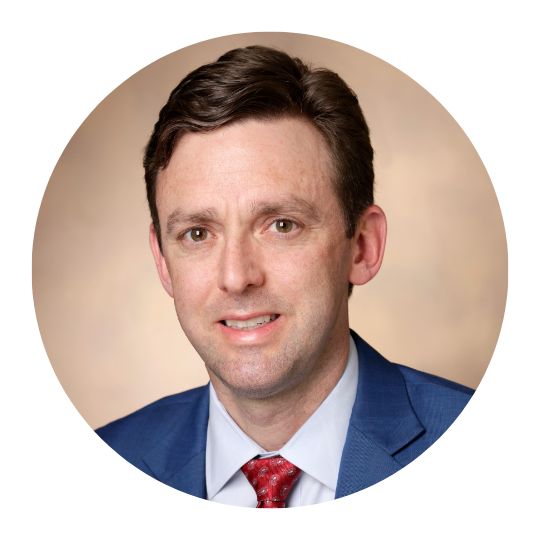 Byron F. Stephens, M.D.
Program Director