WELCOME FROM OUR PROGRAM DIRECTOR
Thank you for your interest in the Vanderbilt Podiatric Medicine and Surgery Residency (PMSR/RRA). Vanderbilt University Medical Center cultivates an environment of higher education for students and residents. The brightest minds coming together to give the best care possible, while training our future leaders. Our faculty are committed to excellence through their practice and instructing others.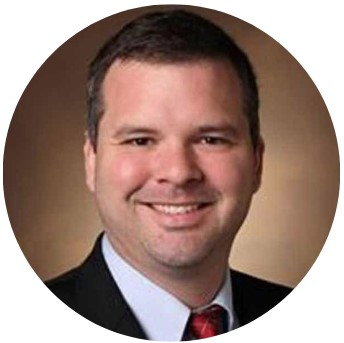 Adam B. Hicks, DPM
Program Director
PROGRAM OVERVIEW
The Podiatric Medicine and Surgery Residency with Reconstructive Rear Foot Ankle Surgery (PMSR/RRA) Program at Vanderbilt University Medical Center is one of the more than 1000 Vanderbilt GME Residency Programs and is accredited through the Council for Podiatric Medical Education (CPME).
During the course of the PMST/RRA training program at Vanderbilt, the resident will become integrated into the medical community and learn to work with other professionals in the medical field. The resident will understand general medical, lower extremity biomechanics, surgical principles as well as foot and ankle reconstructive surgery.
The program will provide educational experiences for a podiatry resident to become proficient in general surgical and medical principles as well as develop an in depth understanding of podiatric surgery of the foot, including advanced rear foot and ankle surgery and trauma.
The PMSR/RRA resident will be proficient in diagnosing and treating diseases of the lower extremity with emphasis on foot and ankle surgery and biomechanics.
PODIATRIC FACULTY
Vanderbilt Podiatric Surgery Faculty
Adam Hicks, DPM
Senior Associate, Division of Foot and Ankle Surgery
Director, Podiatric Medicine and Surgery Residency Program
Hudson Deeter, DPM
Senior Associate, Division of Foot and Ankle Surgery
Dawn Masternick, DPM
Senior Associate, Division of Foot and Ankle Surgery
David Trenner, DPM
Senior Associate, Division of Foot and Ankle Surgery
VA Podiatric Surgery Faculty
Marc Garfield, DPM
Craig Murad, DPM
Richard Sieber, DPM
John Tilley, DPM