Vanderbilt University Department of Orthopaedic Surgery
Passionate About Patient Care.
Committed to Training Tomorrow's Surgeons.
Each year we provide 110,000 outpatient visits and manage 11,500 surgical cases — all with a passion for equipping the next generation of orthopaedic surgeons and for making a difference in the lives of the people we serve.

By implementing new technologies, processes and ideas — and by adding clinicians and scientists who further our pursuit of basic, translational and clinical research — we work to advance our field of medicine, improve our surgical training and deliver the highest level of patient care.

With a team of 46 full-time attending faculty members, 26 residents, 8 fellows, 10 clinical faculty surgeons and 45 therapists, we'll forge ahead into the future of orthopaedic medicine. We're proud to be part of the Vanderbilt community, proud of our accomplishments and proud of plans for the future.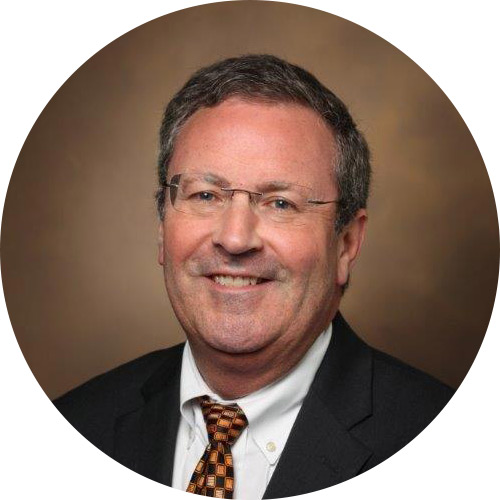 Rick W. Wright, M.D.
Dan Spengler, MD Professor and Chair
---
Grounded by a Shared Mission
Education is the core of our department's culture — where everything we do represents our commitment to medical student, resident and fellow education.
Together, we move forward with an over-arching mission to inspire interest in the prevention of disease, to promote human health and to cultivate biomedical discovery.
We especially seek those physicians who provide compassionate care while translating new knowledge into meaningful improvements in health outcome.
This application of science to medicine is enhanced by interdisciplinary collaboration, fiscal responsibility, advancement of social and intellectual diversity, commitment to self-learning and a professionalism dedicated to teamwork and collegiality. These values promote the best interests of internal medicine at Vanderbilt and further strengthen our social contract with the community we serve.
Driven by Shared Goals
We believe that creating the best personalized treatment plan for each patient is an art. The best orthopedic surgeons know how to combine their ability to ask and answer questions, knowledge of science and evidence-based medicine, experience and surgical skill with a caring patient-doctor relationship.
That's why we never stop teaching.
Whether you're a medical student, resident, fellow, faculty member or practicing physician, the expectation is the same: Continual growth and development. In an intellectual environment that fosters inquiry, initiative, and collaboration, we strive to achieve goals in three key areas:
Clinical care — We provide the very best care for every patient, every time. We use the highest degree of competence in currently recommended surgical techniques within each orthopaedic subspecialty.
Education — We prepare the next generation of orthopedic surgeons for general orthopedic or academic practice by providing a broad educational background and by encouraging a spirit of inquiry that leads to self-education that lasts a lifetime.
Research — We engage fellows, medical students, residents and staff in faculty-led inquiry with a belief that thoughtful clinicians ask the most fundamental questions of science and are equipped to translate leading-edge lab discoveries into therapies that benefit patients.
Rotation Facilities
Our residents and fellows conduct research, learn and provide care in four nearby facilities:
Monroe Carrell Jr. Children's Hospital
Vanderbilt Orthopaedics outpatient clinics
Vanderbilt University Hospital complex
Veterans Administration Medical Center
Learn more about our rotation facilities