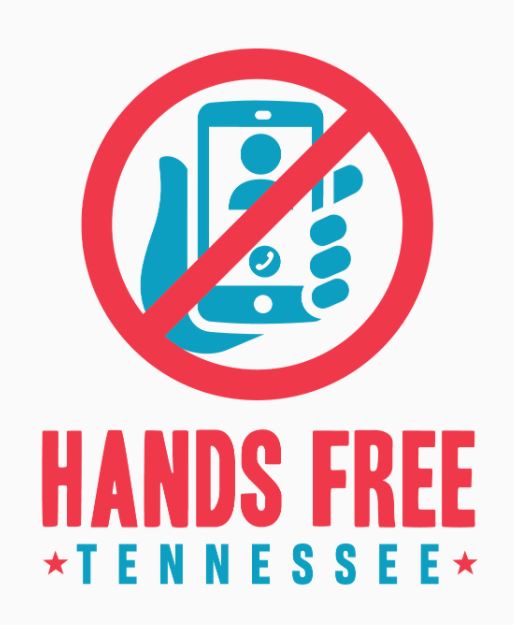 The Injury Prevention Program at Vanderbilt Children's Hospital wants you to practice safe driving behaviors. This includes the use of wireless communications devices such as smartphones. Parents and teens, you can both do your part not only as a safe driver yourself, but to also help others stay Hands Free on the road. Be sure to share this information about the Tennessee Hands Free Law with your loved ones.
If you're under the age of 18, you cannot use a wireless device at all while driving, not even with a Bluetooth headset or speaker. This includes talking to a digital assistant like Siri or OK, Google.
The Tennessee Hands Free law went into effect July 1, 2019. This law makes it illegal for a drivers 18 years old and younger to:
Hold a cell phone or mobile device with any part of their body
Write, send, or read any text-based communication
Reach for a cellphone or mobile device in a manner that requires the driver to no longer be in a seated driving position or properly restrained by a seat belt
Watch a video or movie on a cellphone or mobile device, or
Record or broadcast video on a cellphone or mobile device
Violation of this law is a class-C misdemeanor. Fines for violations of the law include:
First-time offense: $50
Third-time offense or higher, or the violation results in a collision: $100
Violation occurs in a work zone or marked and active school zone while the flashers are on: $200
What about during an emergency? The law states:
A driver is permitted to use a cellphone or other wireless telecommunications device to communicate with law enforcement agencies, medical providers, fire departments, or other emergency service agencies while driving a motor vehicle, if the use is necessitated by a bona fide emergency, including a natural or human occurrence that threatens human health, life, or property.
For more information about the Tennessee Hands Free Law, click here. 
Are you looking for more information on safe driving? Visit our Teen Driving Page here
Teen drivers: Download our Teen Driving Contract.  Sign it together with your parent or guardian as a pledge to follow the Tennessee Hands Free law.
Source: