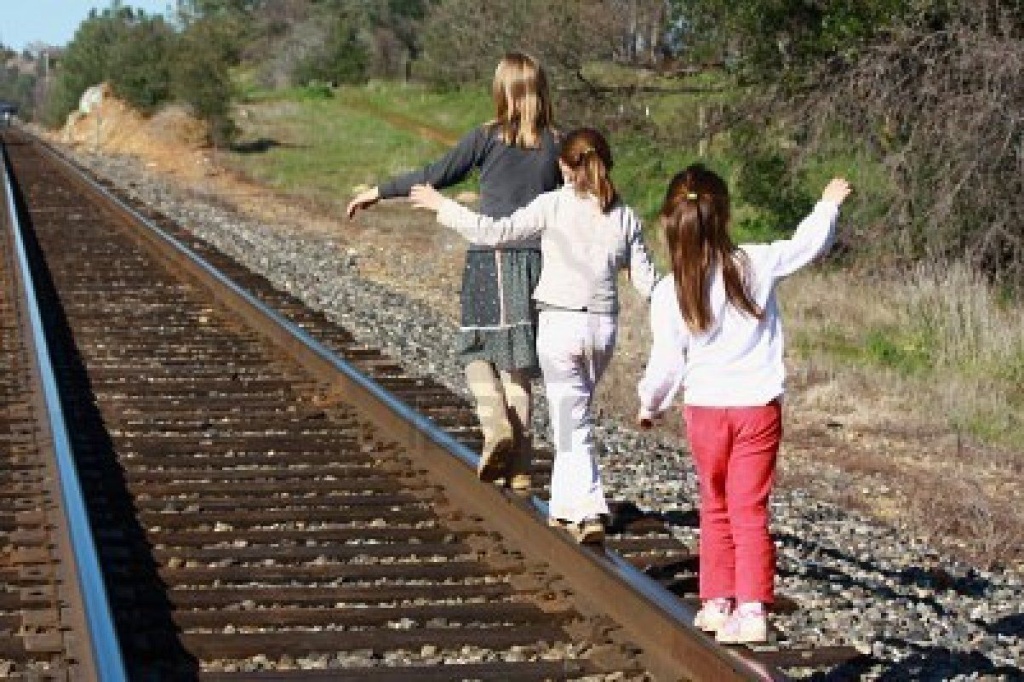 Trains have been a vital mode of transportation for the last two hundred years. People are fascinated by their history, speed, sounds, and rhythm. Tracks are often found in picturesque settings that make for beautiful photography backdrops. Walking on or near tracks is compelling because they signify adventure and rebellion, but the truth is, doing so is illegal and has deadly consequences. Every year, railroad deaths claim the lives of hundreds of people, and thousands more are injured. As parents and caregivers, it is our responsibility to instill track safety into our children. Use the opportunity when you're stopped by a train to talk about how to prevent death or injury with these fantastic tips from Operation Lifesaver:
Trains run on varied schedules and are unpredictable.
Never walk on tracks; it's illegal trespass and highly dangerous. It takes the average freight train traveling at 55 mph more than a mile to stop. Also, all train tracks are private property.
The average locomotive weighs from 400,000 to 12,000,000 pounds ; it can weigh up to 6,000 tons.
Trains have the right of way 100% of the time over emergency vehicles, cars, the police and pedestrians.
A train can extend three feet or more beyond the steel rail, putting the safety zone for pedestrians well beyond the three foot mark. If there are rails on the railroad ties, always assume the track is in use.
Trains can move in either direction at any time. Sometimes its cars are pushed by locomotives instead of being pulled.
Today's trains are quieter than ever, producing no telltale "clackety-clack." Any approaching train is always closer and moving faster than you think.
Remember to cross train tracks ONLY at designated pedestrian or roadway crossings, and obey all warning signs and signals posted there.
Stay alert around railroad tracks. Refrain from texting, headphones or other distractions that would prevent you from hearing an approaching train.
Operation Lifesaver, Inc. (OLI) is a non-profit organization and nationally-recognized leader of rail safety education. Since 1972, OLI has been committed to preventing collisions, injuries and fatalities on and around railroad tracks and highway-rail grade crossings, with the support of public education programs in states across the U.S.
What Drivers Need to Know

What Drivers Need to Know (español)