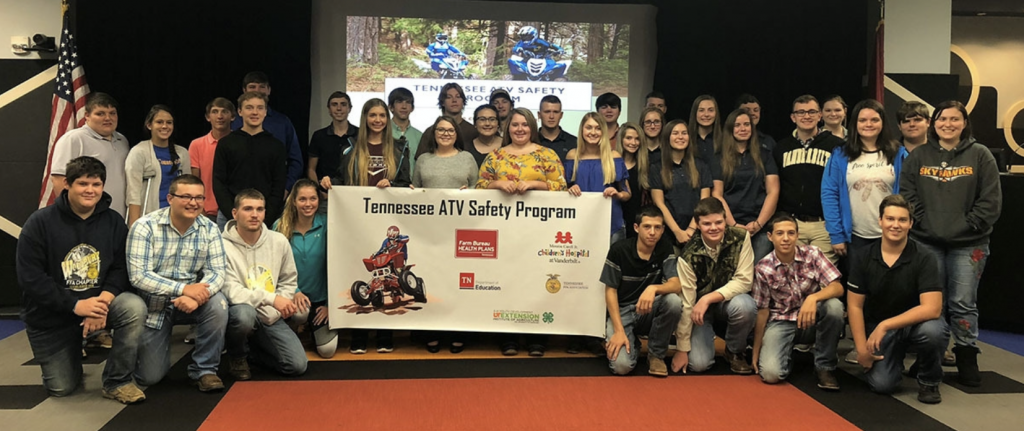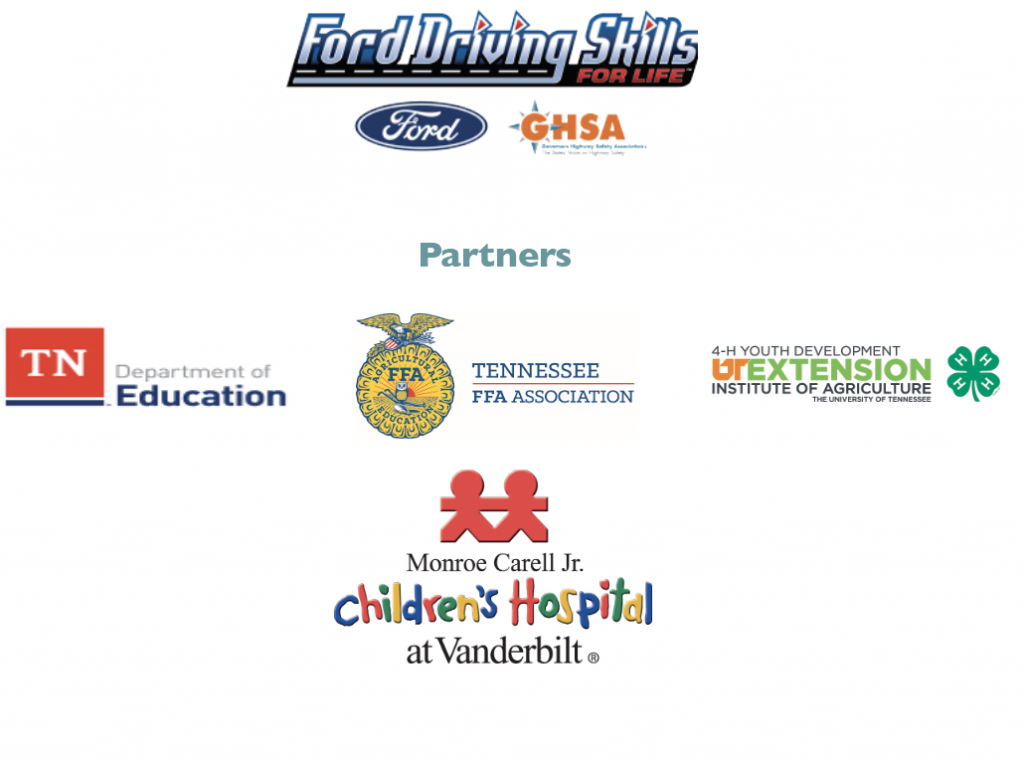 The 2018-2019 school year marked the launch of the Ride on TN - ATV Safety Program at Monroe Carell Jr. Children's Hospital at Vanderbilt. The goal of this program is to offer teens in Middle Tennessee an empowering opportunity to make a difference in their school and community surrounding ATV safety. The program is modeled after the "Be in the Zone" (BITZ) Teen Motor Vehicle Safety program which has been hugely successful since its conception in 2011.
We would like to thank Ford Motor Company Fund for their generous support of the Ride on TN - ATV Safety Program, as well as the Tennessee 4-H Program and Tennessee FFA Association for partnering with us on this significant initiative.
2020-2021 Program highlights
This year, there are seven high schools participating through their FFA Program. They include Cascade High School, East Robertson High School, Richland High School, Upperman High School, Smith County High School, Stewards Creek High School and Wilson Central High School . Each school is working in partnership with their local 4-H programs in Bedford, Giles, Putnam, Robertson, Rutherford, Robertson, Smith, and Wilson counties.
Student leaders from each county attend a hospital training day to witness, first hand, the true dangers that accompany ATVs. These teens are then tasked with creating a yearlong, student-led campaign advocating for ATV safety in their schools and communities. This year due to COVID-19, schools will be doing the hospital piece of the program virtually through online modules.
Phase 1- Hospital training 
During a day-long intensive program, students experience
A trauma presentation on ATV-related injuries from a trauma physician
An ATV Safety presentation on safe practices and state legislation 
A mock trauma simulation in the Emergency Department with a team of physicians and nurses
Injury scenarios and consequences with the rehabilitation team (Physical Therapy, Occupational Therapy and Speech Therapy). Students get to simulate injuries
Real bed side stories from the hospital
An introduction to the year-long competition
Phase 2- Community outreach and Student competitions
The TN ATV Safety Program consists of two individual competitions. Winning schools in each competition will be recognized in a virtual Awards Ceremony in June 2021 for their hard work promoting ATV safety.
Best Campaign Competition: This is the largest contest with the 1st and 2nd-place winners receiving cash prizes and trophies. The competition involves a wide range of activities and events that engage the school and community around ATV safety. Students use their creativity to spread awareness in unique ways. 
Public Service Announcement (PSA) Competition: Participants in this optional competition will create a 60-second PSA video that teaches others about the importance of using ATVs safely and responsibly. The 1st and 2nd-place winners of this competition with receive a cash prize and trophy.