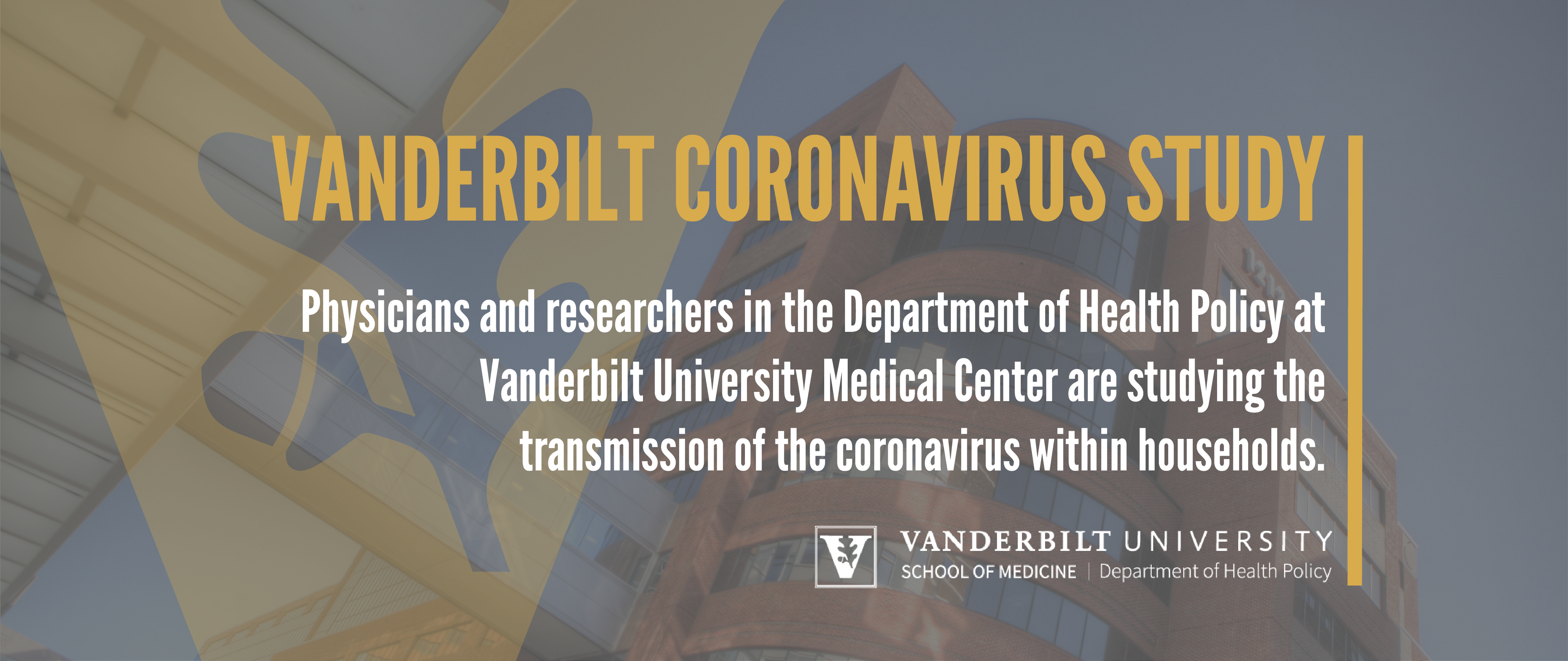 ​
The Vanderbilt Coronavirus Study 
Physicians and researchers in the Department of Health Policy at Vanderbilt University Medical Center are studying the transmission of the coronavirus within households.

Have you tested positive for COVID-19 today?
If you have, a researcher may contact you about participating in the study.
Who is eligible for the study?
Researchers are looking for people who fit the following criteria:
- Tested positive for COVID-19.
- Have had symptoms for less than four (5) days.
- Live with someone who is not yet sick.
AND
- Individuals whose family is willing to fill out a diary and swab their noses daily for about two weeks.
- Willing to do a blood draw 30-days after enrollment.
Households will be compensated for their time at the end of participation.
Co-Principal Investigators