In fall 2020, 9% of Tennessee children were uninsured, more than twice the level at the same time in 2019, according to a new poll conducted by the Vanderbilt Center for Child Health Policy. Just 4% of children were uninsured in fall 2019, the poll found. 
The sharp increase is mostly due to record unemployment caused by the COVID-19 pandemic. Between the fall of 2019 and 2020, the number of children with private insurance decreased from 56% to 47%, while the number of children covered by TennCare or CoverKids increased from 43% to 46%.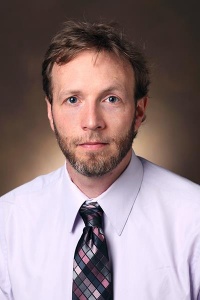 "We know that even brief periods of being uninsured can have long-term effects on the health of children and their achievement in school. In my own practice, I've seen children who lose their insurance miss important immunizations and go months with major unaddressed problems, such as sleep apnea or depression with suicidal thoughts," said Joe Zickafoose, MD, MS, a primary care pediatrician at Monroe Carell Jr. Children's Hospital at Vanderbilt and a senior researcher with Mathematica.
"Tennessee has long been a leader in keeping kids insured, and this is a side effect of the pandemic that we should be rushing to address," Zickafoose added.
Additionally, 1 in 5 parents whose children were covered by the state's Medicaid programs reported disruptions in their child's coverage in the last two years. The report notes that roughly 850,000 Tennessee children are currently covered by TennCare (Tennessee's Medicaid program) or CoverKids (the state's Children's Health Insurance program), a number that could grow as the recent surge in COVID-19 cases in Tennessee impacts businesses and puts additional pressure on the state's economy.
The poll of more than 1,000 Tennessee parents led by the Vanderbilt Center for Child Health Policy aims to address the impact of the COVID-19 pandemic on children. Previous analyses of the poll have explored parental behavior and beliefs about masking and vaccines, and future analyses will dig into other impacts of the pandemic on families and children, including mental health and virtual school.
"We've been lucky that COVID-19 generally has less serious direct effects for children, but we are only beginning to learn the indirect effects the pandemic has had on children and their families that could have negative impacts in the months and years to come," added Zickafoose, who is also a member of the Vanderbilt Center for Child Health Policy.
The poll also found that 2 in 5 parents could not always afford nutritious meals for their families, and 1 in 10 reported they sometimes or often could not afford enough to eat. Nearly half of parents reported receiving some sort of food support for their families. The most common sources of support were the Supplemental Nutrition Assistance Program (24%), food from their child's school (16%), the Pandemic Electronic Benefit Transfer, P-EBT (15%), and food banks and pantries (12%).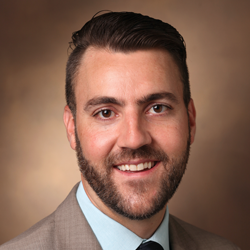 "As the pandemic's economic crisis struck Tennessee and parents lost their jobs, we found a dramatic decrease in children with private insurance and an increase in uninsured children. Importantly, TennCare enrollment also increased during this time which highlights how important this program is as a safety net for Tennessee children," said Stephen Patrick, MD, MPH, director of the Vanderbilt Center for Child Health Policy. "The fact that 1 in 10 parents cannot afford food for their children and a similar number are uninsured should be a wakeup call to us all as we enter the holiday season – we have to do more."