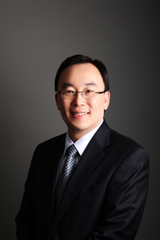 Yu Shyr, Ph.D.
Harold L. Moses Chair in Cancer Research
Center for Quantitative Sciences
Vanderbilt Technologies for Advanced Genomics Analysis and Research Design
Associate Director for Quantitative Sciences Integration
Department of Biostatistics, Department of Cancer Biology, Department of Biomedical Informatics, Department of Health Policy
Office Address
Center for Quantitative Sciences
571 Preston Research Building
Nashville
Tennessee
37232
Yu Shyr received his Ph.D. in biostatistics from the University of Michigan (Ann Arbor) in 1994 and subsequently joined the faculty at Vanderbilt University School of Medicine.  At Vanderbilt, he has collaborated on numerous research projects; assisted investigators in developing clinical research protocols; collaborated on multiple grants funded through external peer-reviewed mechanisms; and developed biostatistical and bioinformatic methodologies for clinical trial design, high-dimensional data preprocessing, and estimating relative potency in a parallel line bioassay.  
Dr. Shyr is a Fellow of the American Statistical Association, an elected fellow of the American Association for the Advancement of Science and a US Food and Drug Administration advisory committee voting member. Additionally, he has delivered more than 260 abstracts at professional meetings and published more than 430 peer-reviewed papers in a variety of journals (h-index = 84), such as Nature, NEJM, JAMA, Cell, Lancet, Nature Medicine, JAMA Oncology, JCI, BMC Bioinformatics, and Clinical Trials. Dr. Shyr also serves as Co-Chair of the American Association for Cancer Research 2018 Program Committee, and is a member of the US National Academy of Medicine (IOM) Committee on Policy Issues in the Clinical Development of Biomarkers for Molecularly Targeted Therapies. He has served as a member of the US National Cancer Institute (NCI) Developmental Therapeutics Study Section, Cancer Immunopathology and Immunotherapy Study Section and the Population and Patient-oriented Training Study Section; he also has served on numerous NIH/NCI SPORE, P01, and CCSG review panels/committees, as well as the epidemiology section of the U.S. Army Medical Research and Materiel Command Breast Cancer Research Program (BCRP).  Dr. Shyr has presented as an invited faculty member in the ASCO Educational Section on Advanced Concepts in Clinical Trial Design and Methodology and he is the co-course director for the AACR/ASCO Methods in Clinical Cancer Research Vail Workshop. In addition to this, he has prepared statistical workshops worldwide and presented them in countries, such as, Belgium, Canada, the Netherlands, Germany, Austria, China, Japan, Singapore, Taiwan, Saudi Arabia, and Malaysia. He currently serve on 15 external advisory boards for institutions such as Northwestern University, Dartmouth College, and Moffitt Cancer Center.
In addition to this, Dr. Shyr is a member of the editorial board for Clinical Cancer Research, Cancer and Cancer Prevention Research Journal as well as ASCO's Cancer Research Committee, and he serves as the associate editor for JAMA Oncology, Journal of Thoracic Oncology (JTO), the Statistical Advisory Board Member for PLoS ONE, and as a reviewer for Science. He also directs the biostatistics and bioinformatics cores for the NCI-funded Vanderbilt University Breast Cancer SPORE, GI Cancer SPORE, and other program projects. Further, Dr. Shyr is the principal investigator of the NCI U01 grant of Barrett's esophagus translational research network coordinating center (BETRNetCC), and the Vanderbilt principal investigator of the NCI U24 grant of Small cell lung cancer consortium coordinating center. Dr. Shyr's current research interests focus on developing statistical bioinformatic methods for analyzing next-generation sequencing data including a series of papers on estimating the sample size requirements for studies conducting DNA and RNA sequencing analysis.