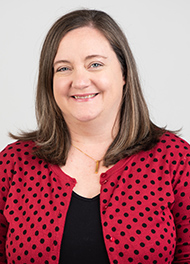 Tiffanie M. Markus, Ph.D., CCRP
Research Associate Professor
Tennessee Emerging Infections Program at Vanderbilt
Office Address
Village at Vanderbilt
1500 21st Ave
Nashville
37212
Data Quality Assurance, Regulatory Oversight
Tiffanie M. Markus, Ph.D. is Research Assistant Professor in the Department of Health Policy at Vanderbilt University School of Medicine. Dr. Markus is the Project Director of the Tennessee Emerging Infections Program at Vanderbilt. Her previous work has focused on a broad range of research topics including psychological neuroscience, recovery of function, oncology, and cardiovascular research. 
Dr. Markus received a B.A. and M.A. in Psychology from Austin Peay State University, a PhD. in Brain and Cognitive Sciences from Southern Illinois University.
She joined the EIP team in January of 2015, bringing with her expertise in clinical research program management, regulatory oversight, and database design and management. She was formerly the Assistant Director for Vanderbilt Cardiovascular Clinical Research Enterprise, where she managed a multi-million dollar clinical research enterprise focused on providing innovative care at the highest ethical, regulatory and scientific standards.