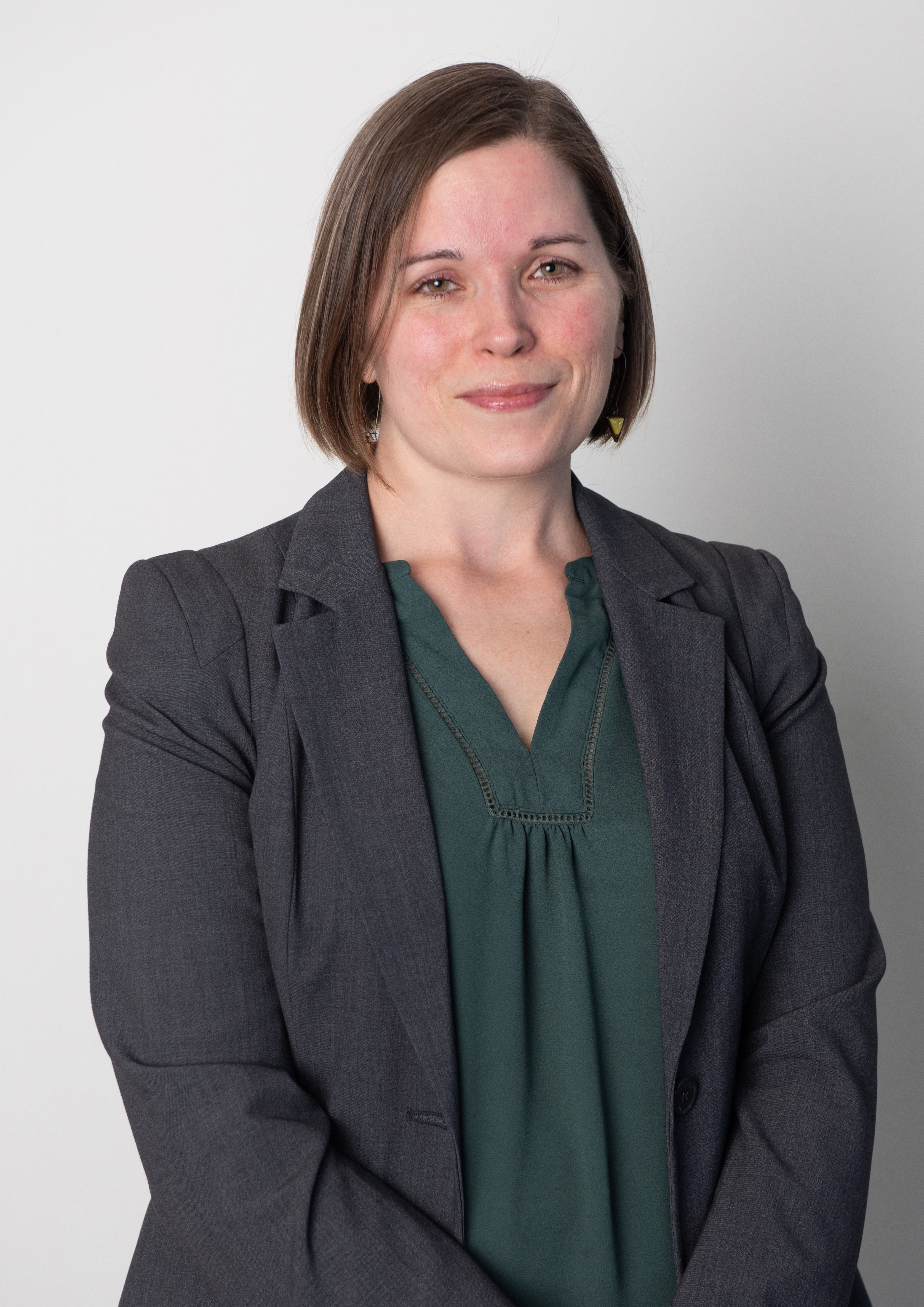 Stacie B. Dusetzina, Ph.D.
Ingram Professor of Cancer Research
Vanderbilt University Medical Center
Office Address
2525 West End Ave
Suite 1200
Nashville
Tennessee
37203
Pharmaceutical Policy, Pharmacoepidemiology, Cancer Outcomes Research 
Dr. Dusetzina is a professor in the Department of Health Policy and an Ingram professor of cancer research at Vanderbilt University School of Medicine. She is a health services researcher focusing on the intersection between health policy, epidemiology, and economics related to prescription drugs. Dr. Dusetzina's work has contributed to the evidence base for the role of drug costs on patient access to care and policy changes that might improve patient access to high-priced drugs. 
She has been recognized for her work at a national level, including regularly engaging with the press on the topic of drug pricing and policy, co-authoring a National Academies of Sciences, Engineering and Medicine report on "Making Medicines Affordable", and being selected to serve on the Medicare Payment Advisory Commission in 2021.
Recent & Highlighted Research
Dusetzina SB. Medicare Part D Payments for Generic Imatinib From 2017 to 2023. JAMA Intern Med. 2023 November 20. doi:10.1001/jamainternmed.2023.3932.  PubMed PMID: 37983024 Citation in REDCap PMC10660232.
Everson J, Besaw RJ, Whitmore CC, Joseph Mattingly T, Sinaiko AD, Keating NL, Everson NS, Dusetzina SB. Quality of Medication Cost Conversations and Interest in Future Cost Conversations Among Older Adults. J Gen Intern Med. 2023 September 14. doi:10.1007/s11606-023-08388-w.  PubMed PMID: 37709993 Citation in REDCap
Essien UR, Dusetzina SB. Cost-Related Barriers and Ensuring Equitable Access to Vaccines in the US. JAMA Pediatr. 2023 September 05. doi:10.1001/jamapediatrics.2023.3260.  PubMed PMID: 37669068 Citation in REDCap
Dusetzina SB, Keating NL, Huskamp HA, Mello MM. Medicare's Plan for Drug-Price Negotiation - The Importance of Defining Generic Entry. N Engl J Med. 2023 July 13; 389(2):97-100. doi:10.1056/NEJMp2304289.  PubMed PMID: 37428191 Citation in REDCap
Zuckerman AD, Schneider MP, Dusetzina SB. Health Insurer Strategies to Reduce Specialty Drug Spending-Copayment Adjustment and Alternative Funding Programs. JAMA Intern Med. 2023 May 30. doi:10.1001/jamainternmed.2023.1829.  PubMed PMID: 37252717 Citation in REDCap
Dusetzina SB, Besaw RJ, Whitmore CC, Mattingly TJ, Sinaiko AD, Keating NL, Everson J. Cost-Related Medication Nonadherence and Desire for Medication Cost Information Among Adults Aged 65 Years and Older in the US in 2022. JAMA Netw Open. 2023 May 01; 6(5):e2314211. doi:10.1001/jamanetworkopen.2023.14211.  PubMed PMID: 37200029 Citation in REDCap PMC10196872.
Jazowski SA, Samuel-Ryals CA, Wood WA, Zullig LL, Trogdon JG, Dusetzina SB. Association between low-income subsidies and inequities in orally administered antimyeloma therapy use. Am J Manag Care. 2023 May; 29(5):246-254. doi:10.37765/ajmc.2023.89357.  PubMed PMID: 37229783 Citation in REDCap PMC10268034.
Johnson M, Kishore S, Nayak RK, Dusetzina SB. The Inflation Reduction Act: How Will Medicare Negotiating Drug Prices Impact Patients with Heart Disease?. Curr Cardiol Rep. 2023 April 25. doi:10.1007/s11886-023-01878-7.  PubMed PMID: 37097432 Citation in REDCap
Joyce DD, Dusetzina SB. Financial toxicity of oral therapies in advanced prostate cancer. Urol Oncol. 2023 April 05. doi:10.1016/j.urolonc.2023.03.002.  PubMed PMID: 37029039 Citation in REDCap
Gross CP, Dusetzina SB. Stemming Medicare Spending on Discarded Drugs-Waste Not, Want Not?. JAMA Intern Med. 2023 February 01; 183(2):93. doi:10.1001/jamainternmed.2022.5895.  PubMed PMID: 36534375 Citation in REDCap
Everson J, Henderson SC, Cheng A, Senft N, Whitmore C, Dusetzina SB. Demand for and Occurrence of Medication Cost Conversations: A Narrative Review. Med Care Res Rev. 2023 February; 80(1):16-29. doi:10.1177/10775587221108042.  PubMed PMID: 35808853 Citation in REDCap
Mattingly TJ, Everson J, Besaw RJ, Whitmore CC, Henderson SC, Dusetzina SB. "Worth it if you could afford it": Patient perspectives on integrating real-time benefit tools into drug cost conversations. J Am Geriatr Soc. 2023 January 13. doi:10.1111/jgs.18226.  PubMed PMID: 36637794 Citation in REDCap
Johnson M, Nayak RK, Gilstrap L, Dusetzina SB. Estimation of Out-of-Pocket Costs for Guideline-Directed Medical Therapy for Heart Failure Under Medicare Part D and the Inflation Reduction Act. JAMA Cardiol. 2023 January 11; 8(3):299-301. doi:10.1001/jamacardio.2022.5033.  PubMed PMID: 36630145 Citation in REDCap PMC9857788.
Gupta A, Arora N, Haque W, Hussaini SMQ, Sedhom R, Blaes AH, Dusetzina SB. Out-of-pocket costs of oral anticancer drugs for Medicare beneficiaries vary by strength and formulation. J Geriatr Oncol. 2023 January; 14(1):101386. doi:10.1016/j.jgo.2022.10.001.  PubMed PMID: 36229377 Citation in REDCap
Das RK, Dusetzina SB. Gender-Affirming Hormone Therapy Spending and Use in the USA, 2013-2019. J Gen Intern Med. 2023 January; 38(1):260-262. doi:10.1007/s11606-022-07693-0.  PubMed PMID: 35697969 Citation in REDCap PMC9849620.