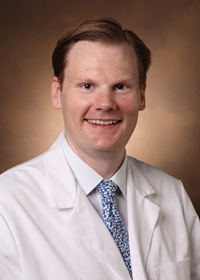 Justin Bachmann, MD, MPH, FAAC
Division of Cardiovascular Medicine, Vanderbilt University Medical Center
Department of Health Policy
Office Address
2525 West End Avenue
Nashville
Tennessee
37203
Dr. Bachmann is a cardiologist and Instructor of Medicine and Health Policy at Vanderbilt University Medical Center. He obtained his M.D. at Vanderbilt University School of Medicine, followed by clinical training in Internal Medicine at Johns Hopkins Hospital and Cardiovascular Disease at University of Texas-Southwestern Medical Center.
Upon completion of his clinical training, he pursued training in health services research as a Research Associate with Professor Michael Porter at the Institute of Strategy and Competitiveness at Harvard Business School. He subsequently completed a M.P.H. with a concentration in Clinical Effectiveness at the Harvard T.H. Chan School of Public Health.
At Vanderbilt, Dr. Bachmann's research focus is in using behavioral interventions to increase participation in cardiac rehabilitation, a widely underutilized therapy for patients with cardiovascular disease. He also has interests in cardiovascular health services research and operations research, and is the co-course director for the annual Vanderbilt Value-based Health Care Delivery Seminar along with Melinda Buntin, Ph.D. and Ranga Ramanujam, Ph.D.
His work is funded by the Vanderbilt Patient-centered Outcomes Research Career Knowledge, Education and Training (V-POCKET) K12 program, and has been published in Circulation and Journal of the American College of Cardiology.