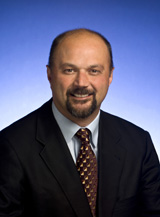 John Dunn, DVM, PhD
Adjunct Assistant Professor
Deputy State Epidemiologist
Communicable and Environmental Diseases and Emergency Preparedness
Andrew Johnson Tower, 4th Floor
710 James Robertson Parkway
Nashville
Tennessee
37243
Dr. John Dunn, a native of Nashville, Tennessee, attended Louisiana State University where he obtained a BS in Zoology in 1991. After completing his Doctor of Veterinary Medicine degree, he spent three years in mixed animal veterinary practice at The Animal Center, Inc. in Zachary, Louisiana. Dr. Dunn completed a PhD in veterinary medical sciences (Epidemiology and Community Health) at Louisiana State University in 2003.
Dr. Dunn conducted collaborative research with USDA-ARS focused on the pre-harvest epidemiology of Shiga-toxigenic E. coli in ruminants. Dr. Dunn received a commission in the U.S. Public Health Service and joined the Centers for Disease Control and Prevention in July 2003 where he worked in the Foodborne and Diarrheal Diseases Branch FoodNet / NARMS group as an Epidemic Intelligence Service Officer. Dr. Dunn's responsibilities included response to national and international requests involving foodborne and diarrheal disease surveillance, investigation of foodborne and diarrheal disease outbreaks, and consultation regarding the recognition, management, and epidemiologic investigation of botulism.
After four years with CDC, Dr. Dunn joined the Tennessee Department of Health as Director of Foodborne, Vectorborne, and Zoonotic Diseases. He currently serves as the Deputy State Epidemiologist and State Public Health Veterinarian. Dr. Dunn is co-chair of the National Association of State Public Health Veterinarians compendium committee on measures to prevent disease associated with animals in public settings.
His interests include infectious disease epidemiology, zoonoses, and pre-harvest food safety.