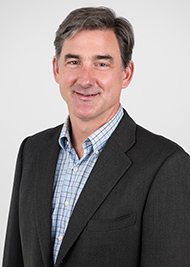 David Stevenson, Ph.D.
Director of Health Policy Education
Office Address
2525 West End Ave
Suite 1200
Nashville
Tennessee
37203
Long-term Care, End-of-life Care, Aging, Medicare
David Stevenson is currently a Professor of Health Policy in the Department of Health Policy at Vanderbilt University School of Medicine. Dr. Stevenson's primary research interests are aging, end-of-life care, and long-term care, with a particular focus on quality and safety of care. His previous work has focused on a range of topics in these areas, including the evolution of Medicare's hospice benefit, the role of ownership in the provision of hospice care and nursing home care, and regulatory quality oversight of hospice agencies and nursing homes.  Dr. Stevenson maintains a strong focus on educational activities, including mentorship and teaching to medical students, residents, and fellows.  He is Vice-Chair for Education in his department, serves as Health Policy track director in Vanderbilt's MPH program, and is Co-Chair of the MD admissions committee at Vanderbilt.  Dr. Stevenson is also the inaugural holder of an endowed Directorship in Health Policy Education. 
Dr. Stevenson received a B.A. in religion from Oberlin College, a S.M. in health policy and management from the Harvard School of Public Health, and a Ph.D. in Health Policy from Harvard University. His previous faculty appointment was in the Department of Health Care Policy at Harvard Medical School.