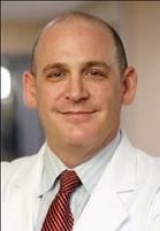 David Penson, M.D., M.P.H., M.M.H.C
Department of Urologic Surgery
Medicine and Health Policy
Center for Surgical Quality and Outcomes Research
Office Address
A-1302 Medical Center North (2765)
1161 21st Avenue South
Nashville
Tennessee
37232
David F. Penson, MD, MPH is Hamilton and Howd Chair of Urologic Oncology, Chair of the Department of Urologic Surgery, Professor of Urologic Surgery, Medicine and Health Policy, and Director of the Center for Surgical Quality and Outcomes Research at Vanderbilt University.  He obtained his MD from Boston University, completed his urology residency at UCLA Medical Center in Los Angeles, and then completed the Robert Wood Johnson Clinical Scholar fellowship at Yale University, while obtaining his MPH degree.  He currently maintains a clinical practice in urologic oncology at Vanderbilt University Medical Center.
Dr. Penson's research is focused on the comparative effectiveness of treatments for localized prostate cancer. He is the Principal Investigator (PI) of the Prostate Cancer Outcomes Study (PCOS), a large population-based study of prostate cancer survivors funded by the NCI that includes the longest longitudinal patient-reported follow-up in the field. Dr. Penson is also the PI of the CEASAR study, a comparative effectiveness study of surgery vs. radiation for localized prostate cancer, funded by the US Agency for Healthcare Research and Quality (AHRQ) and the Patient-Centered Outcomes Research Institute (PCORI).  Over 3600 men have been enrolled in the CEASAR study that will determine "what works, in which patients and in whose hands."  Dr. Penson's work has been published in a variety of journals, including the New England Journal of Medicine, JAMA, Health Affairs and JNCI. 
Dr. Penson is also very active in the field of health policy.  In addition to serving as Chairman of the American Urological Association's Public Policy Council, Dr. Penson has served on various committees in the National Quality Forum, the Ambulatory Quality Alliance, the AMA Physician Consortium for Quality Improvement and AHRQ's National Advisory Council.