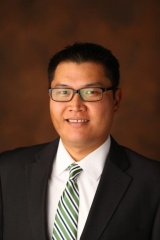 Christopher (Kitt) Carpenter, Ph.D.
Office Address
2301 Vanderbilt Place
Nashville
Tennessee
37235
Christopher "Kitt" Carpenter is a Professor of Economics at Vanderbilt University.  He holds courtesy appointments in the Department of Health Policy and the Center for Medicine, Health, and Society at Vanderbilt and is also a Research Affiliate of the Robert Wood Johnson Center for Health Policy at Meharry Medical College. 
Prior to joining Vanderbilt he was Associate Professor of Economics/Public Policy at UC Irvine's Paul Merage School of Business (2004-2013) and was a Robert Wood Johnson Postdoctoral Scholar in Health Policy Research at the University of Michigan (2002-2004). 
Kitt's main research area focuses on the causes and consequences of youth alcohol use, and his most recent work has studied the effects of Minimum Legal Drinking Ages in the United States and Canada on alcohol consumption, mortality, crime, morbidity, and other related outcomes (with Carlos Dobkin and Casey Warman). 
In addition to drinking age policies he has also published on the topics of Zero Tolerance drunk driving laws, alcohol excise taxation, cigarette taxation, and clean indoor air laws.  His newest work in this area examines the effects of state education requirements for alcohol, tobacco, and other drug instruction. 
In other work he has examined the effects of state insurance laws requiring coverage of preventive cancer screenings [e.g., mammograms and Pap tests], state laws requiring youths to wear bicycle helmets, and provincial laws banning cell phone use while driving. 
In addition, Carpenter is also an expert in labor market outcomes for sexual minorities and has published widely on LGB earnings differentials in the United States, Australia, Canada, and the UK.  Carpenter is a Research Associate at the National Bureau of Economic Research in the programs on Health Care, Health Economics, and Children; and Research Fellow at the Institute for the Study of Labor (IZA). 
He was Co-Editor-in-Chief at Industrial Relations; Co-Editor at the Journal of Policy Analysis and Management; and is currently an Associate Editor at Journal of the European Economic Association; and Editorial Board Member at the American Journal of Health Economics.  Kitt is also past Chair of NIAAA's standing review committee on health services research (AA-2); current member of NIH's social science and population studies review committee (SSPB); and past member of APPAM's Policy Council. 
His research has been supported by the American Cancer Society, the National Institutes of Health (NIAAA and NICHD), and the Robert Wood Johnson Foundation and has appeared in Journal of Economic Perspectives, American Economic Journal - Applied Economics, American Economic Journal - Economic Policy, Journal of Health Economics, Health Economics, Journal of Human Resources, Journal of Law and Economics, Demography, and others.
He holds a PhD in economics from UC Berkeley and a BA in mathematics, economics, and public service from Albion College (MI).